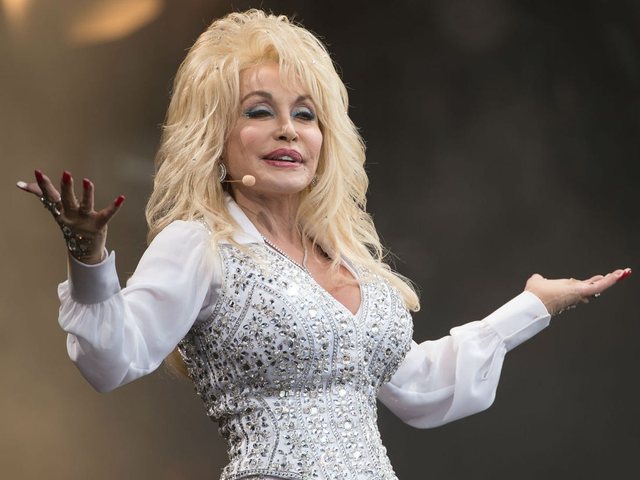 No, it has nothing to do with singing or acting or, unfortunately, blonde wigs.
Dolly Parton made a viral internet challenge earlier this week after she posted a photo on Instagram of her 2.5 million followers. The image shows four different Captain Parton photos with four different social media apps: LinkedIn, Facebook, Instagram and Tinder.
"Get a woman who can do it all, " Parton wrote, adding a face emoji.
The LinkedIn version shows Parton the professional in a jacket with sharp shoulder pads and a pencil stuck to her bufant hair. On Facebook, Parton is seen wearing a "Holly Dolly" Christmas sweater and the Instagram photo shows a black and white Dolly shoe with an acoustic guitar.
View this post on Instagram
But the hit is the Tinder photo: a shot in a 1978 issue of Playboy magazine when Parton appeared on the cover in pink striped cufflinks and a pair of black rabbit ears.
View this post on Instagram
View this post on Instagram