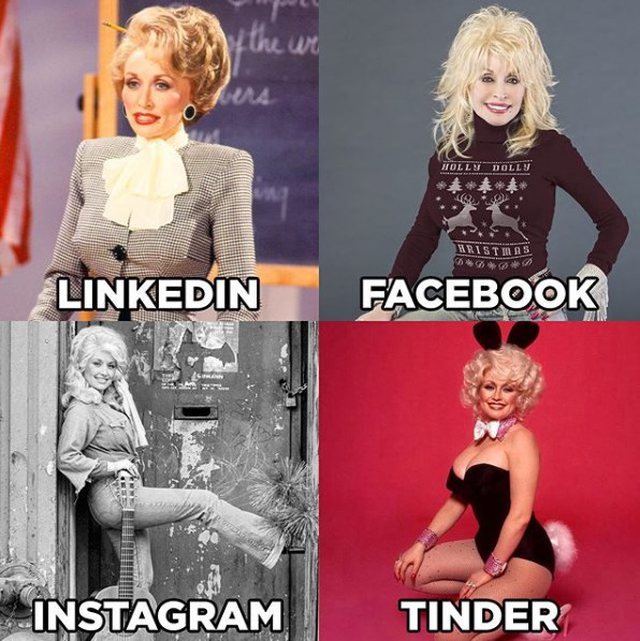 Country music legend Dolly Parton was the first to launch the network's newest challenge, which in just a few hours has involved thousands of people, without leaving aside the Albanian VIPs, of course.
The challenge named "Dolly Parton" consists of bringing together 4 different photos, tailored to social networks, Linkedin, Facebook, Instagram and Tinder.
Dolly's goal was to show how different people appear on social networks.
Eva Murati, among the first to become part of the new challenge, alongside her photos, wrote: "LINKEDIN: Used to link work, it's an online CV, so the photo should be official (photo, do you say that he is running for any political party)
FACEBOOK: the most family-friendly network, where you find your aunt, aunt, share family photos, recipes and books.
Instagram: Most popular for young people, it mainly finds photos that advertise clothes, social life, events and artistic photos.
TINDER: Ideal place for anyone single, any beach photo does the job.