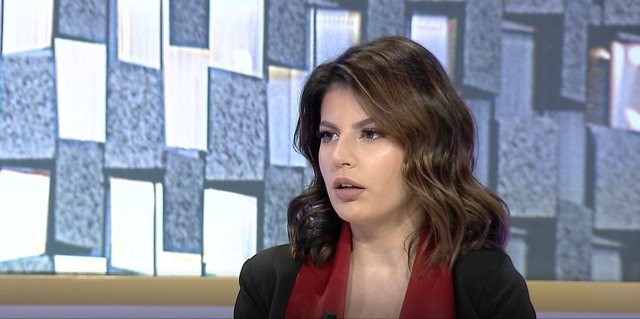 Humor actress and moderator Rudina Dembacaj was invited this afternoon to the program "Rudina" on Tv Klan. For the first time, she has spoken about divorce, the relationship with Mark Frock and marriage plans.
At the beginning of the interview, she said that the show "Rudina" is the last one to come out, because she has decided not to give any more interviews for a long period of time.
" It's no longer treading anywhere, it's the last show to come out for a pretty long period of time. I'm engaged because I have my own show where I can say whatever I want, of course it's my professional side and I don't confuse it with the private . "
Commenting on the post-sharing comments and the reason he blocked them on Instagram, Dembacaj said: "At the moment when I decide to have my life, like everyone else in this country and in this world, the decisions for my future are up to me alone. and to be honest I'm not really interested in people's comments. Because there is a kind of craze to attack in vain, without knowing me, not knowing at all what I do, what choice I have made. And being this kind of tendency to bring out their worst, or the failures of everyone that happens in life, they blurt out in comments, so I blocked them, because I didn't care about anyone's comment. "