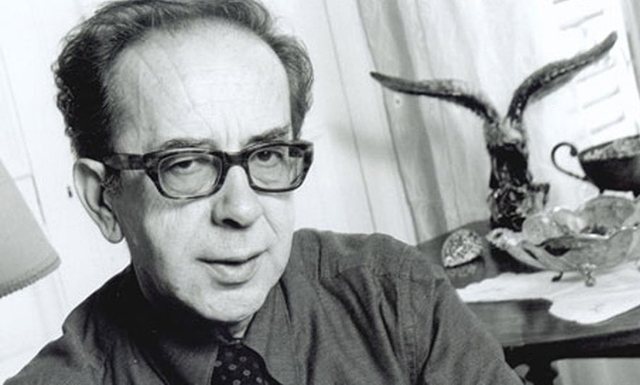 Today the Academy of Sciences has assembled the "Kadare and Albanian papers" table and reproduced the writer Ismail Kadare for the Nobel Prize.
The name was proposed to the Swedish Academy of Sciences on its 84th birthday.
Kadare's birthday is not only a date marked for Albanian readers who take pride in it, but also for readers of other languages in the world, as his literature has been translated into more than 45 languages. Kadare has repeatedly been nominated for a Nobel Prize in literature and most recently received the highest French award as 'Commander of the Legion of Honor'.
Kadare (born in Gjirokastra, 1936) is one of the greatest contemporary writers. As a writer he is primarily known for prose, but has also published volumes of poetry and essays. He began to write poetry when he was still young, with which he became known, and then prose, becoming the leading Albanian composer.
Kadare was born in Gjirokastra, where he completed his secondary education. He is one of the most genius contemporary writers, sometimes nominated for a Nobel Prize in literature. He is known for novels, novels, but has also published volumes of poetry.
In 1958 he graduated from the University of Tirana with a degree in Language and Literature, then went on to study in Moscow for two years at the Maxim Gorky Institute of World Literature (1958-1960). Kadare is one of the greatest writers of Albanian literature and also one of the greatest writers of contemporary world literature.
Through his work, which has recorded a record number of translations (in over 45 foreign languages), he has made Albania known throughout the world, with its centuries-old history and culture.
He began his career as a poet in the gymnasium with "Boyhood Inspirations" (1954), "Dreams" (1957), but became especially known for the volume "My Century" (1961), followed by volumes the other poetic, such as Why These Mountains Are Thought (1964), Sunny Motives (1968) and Time (1976). Ismail Kadare's poetic work is known for its deep ideas and rich and original imagery; important role for the enrichment of Albanian poetry.
In the field of prose, Ismail Kadare has delivered the story, the novel and the novel. Ismail Kadare's first major work in prose is the novel "City without Ads", which was not allowed to be published until 2003. His prose is characterized by extensive historical-philosophical generalizations, concise subject, and deep thought often expressed by parabola, on the basis of association or historical analogies.