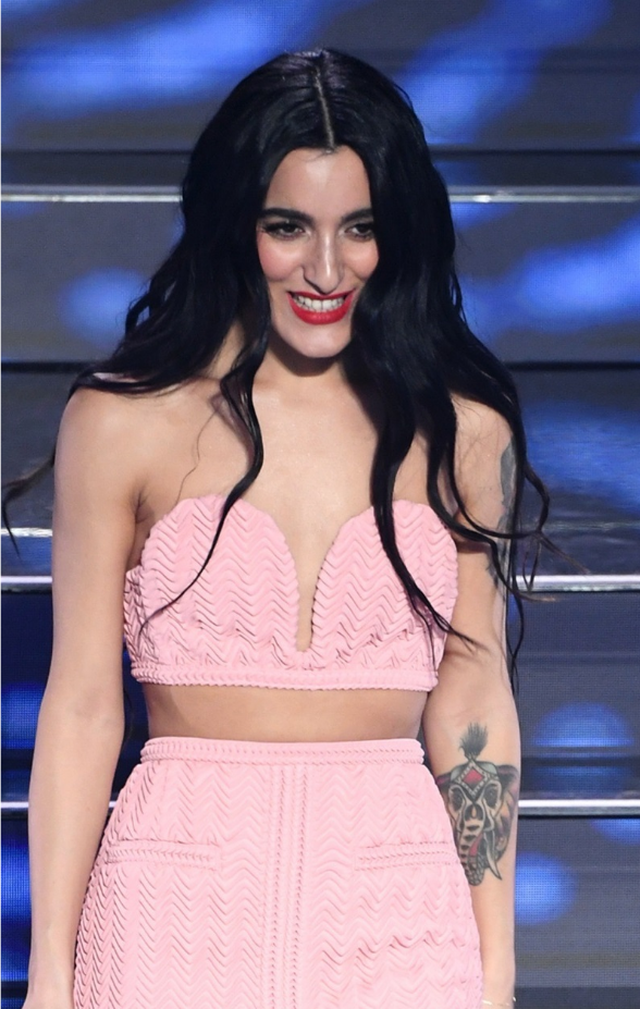 Were her hair extensions or real? Who knows, what matters is that those wavy ones were noticed by everyone. They are modern, beautiful and ready for all girls.
There were those who commented "are they real?", Those who liked it and looked "super nice", others who were believed to be "extensions", but the fact is that extra long wavy Levantes in the seventies edition of Sanremo drew everyone's attention, and just because curiosity was added, we decided to discover everything behind the "Medusa" style, the Greek mythological creature, the one hiding behind long hair and big waves. Levante.
Tutorial on Realizing XL Waves
The look was made by Grazia Cazanelli for L'Oréal Professionnel and has been dubbed "Sleek Wave Extra Long", a very feminine, very shiny, super trendy one of these times, because all girls' first glass hair and not without purpose. They are perfect for giving the magical effect of light.
STEP 1- Prepare the base by applying "Tecniart Full Volume Extra" foam to the hair, along with the serum that gives hair shine (Tecniart Liss Control +) to create a lasting wavy.
STEP 2 - Apply the "Tecniart Pli Shaper" (or other varnish variant) nail polish and then create sea wave shapes on your hair.
STEP 3 - Work with your hands by applying "Tecniart Trasformer Gel" to the entire length of the hair. This to get a softer and more natural effect.
Step 4 - Finish off with the Tecniart Ring Light spray, which gives the hair volume and gives you a shiny finish.
The long hair of the singer, as you may have noticed, is easy to move around, so for those of you who choose to wear big wavy hair this year, success will be certain.
Look at Lavante's photo gallery at Sanremo 2020, but also other stars who use the same hair style. XL ons are everywhere this year.