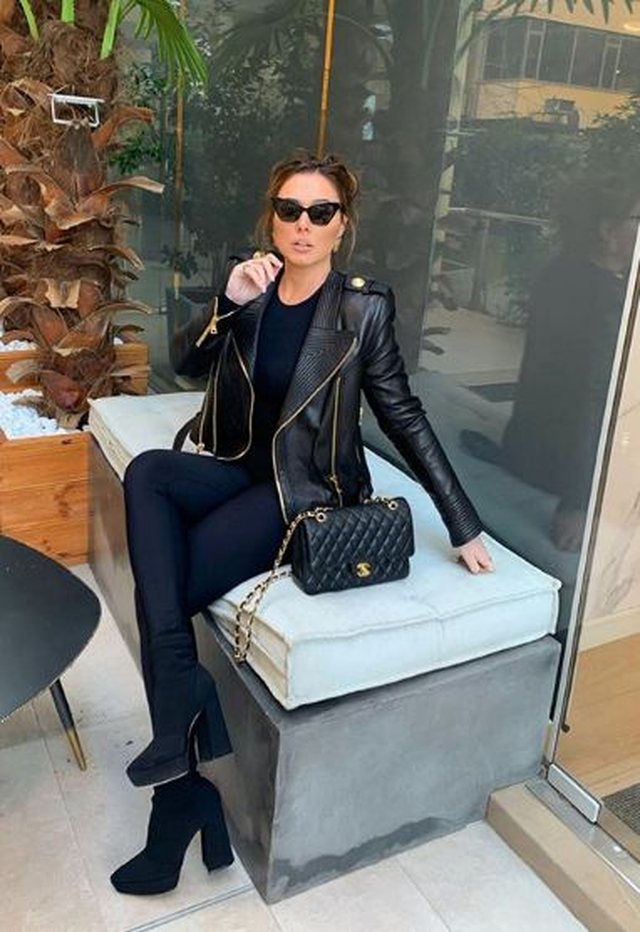 Yesterday she became the protagonist of portals and media in the country, because of the fact that Ilda Beyleri had a car accident with a woman. It was Dritare.net who posted directly from the hospital a photo of the victim with the identity of Enriketa Gjuzi and a statement claiming that it was the moderator who hit her by the car and then immediately left the scene.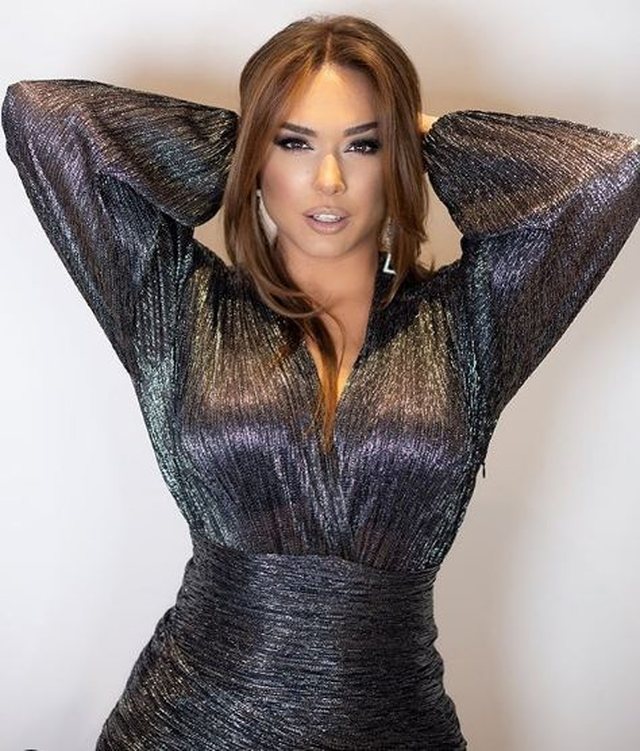 "He threw me two meters away and didn't stop. I did it by hand. He saw me and went on. The cars stopped all but Ilda Beyler. I don't know if everyone was called by name and asked to stay. She said to them, 'Why is this passing here?' Then they helped me, got me in the car, who called on the girl to stop and took me to the hospital. Here I am still. With broken legs. Please don't tell me the name that my mum reads. It's just. I have her problem, not mine. Our home in Durres was destroyed by the earthquake and we came here until we could find a solution. This is where this happened. They pressed me in the middle of the day, threw me like a cloth, and didn't stop me from asking who I was. The girl I was in press with is Ilda Bejleri ", said the injured directly from the hospital.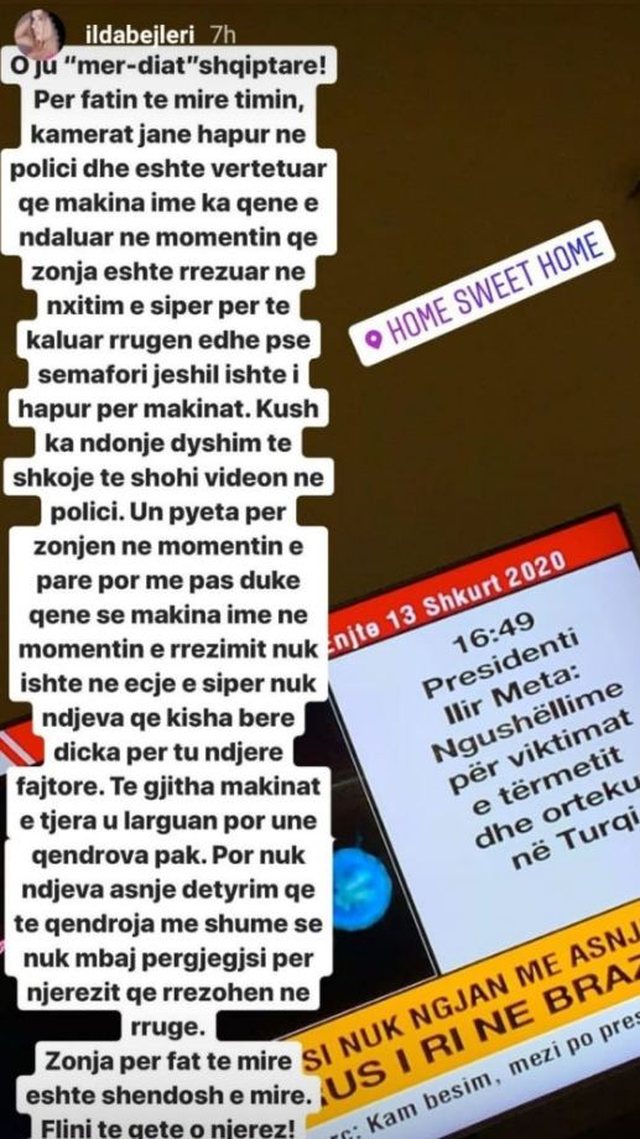 After the news circulated all over the country, Beyler's public reaction did not delay, which in a post on her Instastory said:
"To my good fortune, the cameras have been opened to the police and it has been established that my car was stopped at the moment the lady crashed in a hurry to cross the road even though the green traffic light was open to the cars. Whoever has any doubts go ask to see the video to the police. others left but I stayed a bit. But I felt no obligation to stay longer to hold people accountable for crashing into the streets. known.