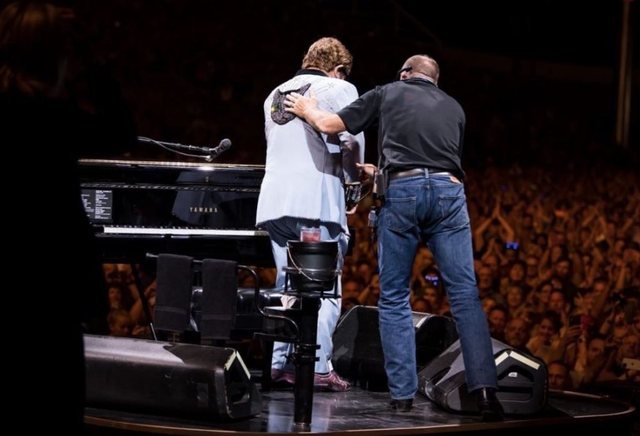 Famous British singer Elton John interrupted a concert in the middle of New Zealand because he lost his voice and could not continue singing. The 72-year-old was in the middle of a concert as part of the Yellow Brick Round tour, when he suddenly found himself silent in public.
Amid tears, John said he couldn't go on: "I lost my voice. I can't sing. I need to go. I'm sorry, "he said, receiving immediate public reaction.
The audience followed the singer with loud applause and cheers as John, with the help of assistants, left the stage in Oakland.
In a post on his Twitter profiling, John wrote: "I sang and gave my heart until I lost my voice. I am disappointed, deeply upset. I gave everything I had. "
Later, in another post, the singer said she had been diagnosed with pneumonia but had decided to attend the concert.
" I want to thank everyone who attended the concert tonight. I was diagnosed with pneumonia, but I was determined to give you the best show . "