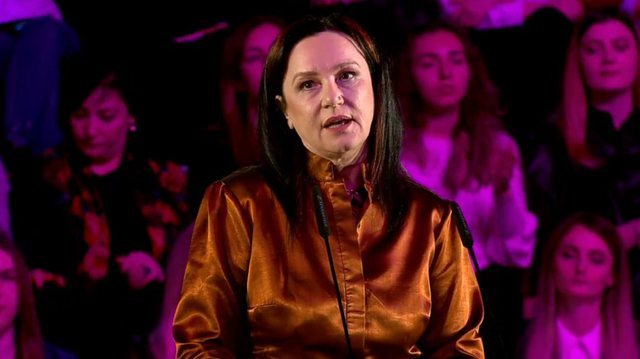 At the Socialist Party Congress, yesterday at the Palace of Congresses, the prime minister's wife and a woman at the helm of many silent movements in defense of high-profile civil society themes rose to the podium as infrequently to communicate some inviting messages in reflection any of us.
Her ascension to the stage was accompanied by a long and repeated applause to communicate a message worth reading all beyond politics and parties!
It is the message of a wise woman, where each of us, whether mother, sister, wife, friend, can find a valuable message and reflect!
With her quiet, almost girllike speech in musicality, with a simple but clear look at how she communicated what she wrote, Linda proved that she rarely speaks, but when she decides to do so, she leaves a mark and imposes respect!
Talk to Linda a little more often!
We are all very interested when there are such good offers for children!
Full speech as follows:
The children of this country deserve a new offer
Commit to a new offering for kids
Mirësejugjej!

In all these years, it is my first time and for the first time speaking at a Socialist Party forum. In addition to attending the grand start-up or closing meetings of the electoral campaigns, where I met Ed at my side, I have fanatically maintained the conviction that time, road, battles, with all that is inside the whirlpool of your life on this front, in opposition or in government, belong only to the big political family.

Whereas in the small family, whether of a husband or wife, mother or father, parents or children, there is only support, invisible but immovable, unconditional, without fatigue, nor surrender. Support for her man, who has a considerable part of daily life associated with the large political family, but also for the cause to which he is devoted, for the benefit of Albania, where we were born and where they were born, and tomorrow we will have children, our children, and our children's children.

But, suddenly, I also felt natural about the unexpected invitation I had to come here, to take the floor in this day of women, with women and for women, with the beautiful motto Even One! I say surprisingly, because I have always felt the opposite, the refusal to appear as a protagonist even for a moment, under the big roof of the Socialist Party, but also under the lights of the public scene in general. The whole reason for accepting this invitation, right today and right here, is probably going to come up in my words, but let me tell you that in the second, this seemed like the right moment and place for me to speak. publicly. Therefore, thank you for thinking of making this invitation to me, and thank you all for confirming that I did so well that I received it without any hesitation.

Thank you, Lindita, for introducing me so generously and I wish to be an added value in this meaningful activity. My word that mixes inside the mother, scholar, civic activist, and life partner of your mayor so dear to many of you, pretends to be nothing more than an expression of goodwill to share publicly with you, some humble thoughts .

In the fall of 2005, the Socialist Party ran for its new mayor. At that time, along with my colleagues, we had just begun to implement a new school model as a community center, somewhere in a commune south of the country. The mayor of that municipality was a delegate to that election congress. It was that troubled congress that eventually elected Ed as chairman, just months after the Socialist Party had passed into opposition. At the conclusion of the Congress, the Mayor came to our office to discuss the activities we were planning to perform in the school of his municipality.

At one point someone asked, "Well, how did the convention go?" We didn't elect delegates, "he said. They chose our children. They overwhelmed us with messages to choose the long haul! He is modern and easy to have with them, - the mayor closed with a smile that no longer doubted the length, as well as the relief or confidence that had been done as his children had wished!

Well, Edi came to the head of the Socialist Party as a call to the children of those who, amidst the difficult changes, the great obstacles, the unusual sacrifices, the ups and downs, gave little to the troubled Albania of the first 15 years after exiting. on the path to freedom and democracy. It was in fact the children 's call "We love Albania like all Europe" that brought the whole people to the opening of that road 30 years ago. Childhood remains today the fundamental reason why politics should exist, why parties should battle the visions and ideas for tomorrow, why the Socialist Party itself should continue to demand more of itself and why, you, women girls of this big family, you have to insist on trying to be the best half of this big family.

There has been a huge, real and unimaginable change until very recently, which personally makes me feel very, very good when I speak abroad about gender representation in Albania. This is surely an essential part of the reason that made me come here today, to you women who belong to the party that has the undisputed merit of this change and that you have the undisputed burden of deepening it. Make it a downward shift, as it happened upstairs. Because to say the end, when a man comes out in the light of the public scene, he is one more in the gender of many. Whereas a woman on the public stage carries as her own shadow the obligation to become an attractive voice and force more of her gender.


It is really proud to see Albania today among the top 5 countries in the world for women's participation in government and also to see that in the global table of women's access to the public sphere, Albania is better than any other. .

In my humble view, this historically valuable climb of women to the attention of political parties, thanks to the Socialist Party, is an admirable appreciation not merely of individual merit nor of purely individual contribution. It is a fair, as well as courageous, political, and humanitarian assessment of the long-term effort and contribution of mothers, teachers, and civic activists in their ongoing struggle for development and emancipation. This ongoing effort, in its innumerable forms, in all the cells of social organization, families of this country, deserves the full empowerment of today's empowered network of women and girls in politics to find ways and means to put them individual ambitions and access to the public stage, available to ordinary families, where mothers and daughters wage their emancipatory struggles in still difficult conditions.

In front of such an audience there is a strong temptation to touch on every possible topic related to our daily life, but I want to dwell on the most important within me, that is the echoing of children, which echoes across the chain that connects the years and is followed year after year, in our age groups. To me, our children are the image of Europe we have inside us. Our obligation to treat them as such, not only when talking to them or to them, but also when talking to each other and to the public, says that it stands above all other obligations ... With the latter I am mindful of the incalculable damage done to this Europe fragile by the savagery, vulgarity, poverty of our public communication environment.

The little European born and raised in our families needs extraordinary care, to be open minded and tolerant and to know the commonalities and appreciate the particularities between models, cultures and civilizations. And it's up to all of us to ask, maybe even more than that, that you not only ask but also put pressure on you to get the right answers on the ground of public policy implementation:

"Does everything really need for the younger generation, that of our children, to be the embodiment of Albania's European belonging tomorrow?

Is it really understood that our children's challenges will not be the same as those we face and therefore overcoming our pattern is a necessity but at the same time a great threat?

And then, is it enough to have the awareness of change and the will to embrace the new reality, to overcome it without falling prey to the threat of loss of values and norms that came to us as a moral guide from generation to generation? of our lives? "

Let's take a moment to look at the epochal change that has brought to the lives of children the internet and its platforms.

Currently, the number of internet users in Albania has surpassed the world average and is growing steadily. The numbers tell us this, but the numbers do not tell us what children's online lives are and their safety. The age of children starting to use the Internet is decreasing. The numbers say this, but we do not know how a young child's mind interprets and absorbs screen food without any guaranteed safety standards in his hands.

Parents are still the irreplaceable guardian of children from scary internet threats, but 30% of them are not internet users themselves and many others, overwhelmed with the problems of a life not at all easy for them, prefer to leave the internet to do the child guard.

One child internet user in Albania spends an average of 2.9 hours online on weekdays and 3.3 hours on a day off. Most kids access the internet from their phone screens and it is so easy and so attractive that it runs the risk that the only neighborhood they will recognize is digital neighborhood, the only friends being digital imaginary friends, the most significant heroes being the ones do not exist and their number one communication language is the jargon of cuts and markings on the screen.

I have the impression that under these conditions, the traditional offer, which also has its major drawbacks, is not enough. Schools, kindergartens, kindergartens, playgrounds have become a lot, but not only much still, but even if the need for them ends, I think we are still exposed to the challenge at hand.

So dear socialist friends, please engage with the power of your representation, in government, assembly, municipal councils or other interactive spaces where your voice is heard, for a new offering for the children of this country.

It is clear why we should have a new Opera and Ballet Theater, a new National Theater or other theater halls like ArtTurbina, in other areas of the country, all of them European standards. But can we, the mothers of this country, be calm when the only children's theater is still the Puppet Theater, a cold shadow of what it was when Tirana was almost a fifth of what it is today ?! Or why, thanks to public funds, can it survive as a television megashow in the era of free competition, the Radio Television Song Contest, while the children have no music festival ?!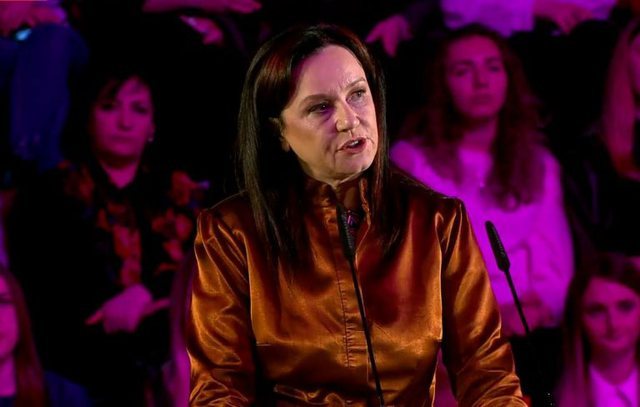 The new national stadium is very beautiful and the other stadiums have become beautiful, which are certainly less than what Albania needs in football. But can anyone tell me, because from my long stay at home I have not received a convincing answer, why we do not have a functional system of sports classes for children in schools in this country ?!

I have finally heard that the Zoo will be made to European standards and I hope this time it will be true, but why it does not seem impossible for me to have beautiful pets in other areas of the country, where children to be able to spend time learning about them.

It has worked well to expand the network of school community centers, but should we not offer children new meeting spaces between schools through competitions that stimulate their talents ?!

The new territorial division, expressed as ideas and needs since 2002 and finalized as a law more than a decade later, has essentially aimed at creating spaces for advanced models of development and service beyond fences and borders. old. The vision for these new spaces should enable children 's needs for entertainment not to be confined to the minimalist offer of neighborhood toys or shopping mall walls; even the latter are scarce.

Only such a vision will allow the list of tourist attractions to go beyond cultural heritage, historical heritage, sea and mountain, where children are an adult extension, but not the first reason why adults are attracted to these attractions and only this vision would give children entertainment and artistic development a clear institutional address.

On the 105th of November independence, Zaho had turned 3 years old. In his garden they were preparing to celebrate Flag Day. In the evening, I get a message from a teacher, Elda, who was also a kindergarten administrator with her husband, an American citizen. Zaho surprised me and touched me today, "he told me.

The next morning he was waiting for me and he told me: Yesterday we were asking our children why we love Albania and when it came to Zaho he simply replied: We love it because it is our home. I remembered myself, - continued. I came to America a little later and after many years I returned with my fiancé David, after my father was ill and hospitalized. It was the beginning of the 2000s. We went out into the street, there was debris and pits, I was ashamed of my fiancé and I said "sorry". Getting on the bus, people pushing, I said "sorry". I went to the hospital, where nothing worked properly, the "I'm sorry" whisper. We entered the house, the lights went off; and I was sorry again. I don't know how many times I repeated the word "sorry" in those days. The day we left, as the flight was about to cross the ocean, he pulled out a letter and said to me: You have said "sorry" so many times these days. Please list the 10 reasons why you love your country. In the over 10 hours of my flight, I barely made it to ten reasons, but none was as good as 10.

So I was touched. It had been so simple and so significant: Yes, I love Albania, that it is our home.

With a big thank you for giving me the opportunity to share with you and through you, with all your large family of Socialists, this word of mine and also, thanking you for the attention you gave generously, let me close by saying :

O do you, the socialist women of this time so favorable to woman in politics, what politics has to do for a new offering to children born and raised in this country, no one else can!

O make the Socialist Party today this place, home to the children of all Albanians, no matter the province and social category, o no one else can do it for how long yet!

I wish you could do and receive the blessing of the history of the only Europe we have within us, the history of our children!

May the best for you, your families, the children of this country, which is their home!