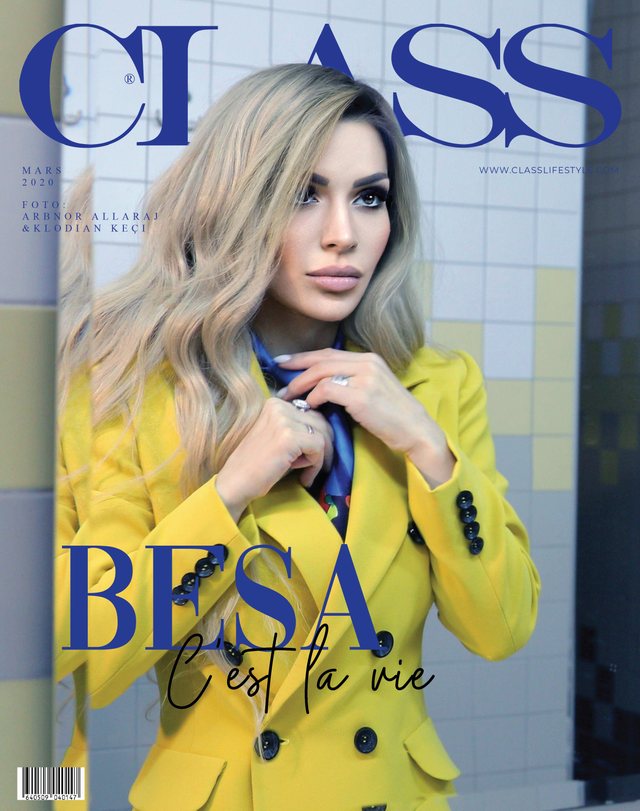 113 women killed in the last nine years! Seven brutally murdered women in the first two months of this year! The figures resemble a balance of war, but they are stoic and "stubborn" as a powerful slap in the face for all of us! Not just us, their like, same sex, but individuals, society, leaders, journalists and media workers who are in constant contact with such sad news every day ... Who among you has forgotten the screams? girl screaming in Durres, minutes after learning that his father had killed his mother with an iron lever inside the store? I still have those screams in my ear!
And another lost life! And another woman cruelly murdered by a man whose name alone has it, because nothing else defines manhood after fatal act or self-sacrifice in the most extreme cases ...
We are on the eve of March 8th and if we here in Albania see it as just another date marked with red in the calendar, holiday and official holiday, in the world this is not the case! March 8th is a loud and figurative protest, for all the injustices, denials, problems that a woman has to face every day! And who better than potential action characters, famous or ordinary, with legal or practical powers, artistic spectrum, or a tremendous impact on the virtual realm, to give voice to those women who have lost their voice! In the sad reality, amidst the poverty and the 1000 problems they face every day of their lives, so subdued that they cannot rise to the occasion that a bloodthirsty hand can cut your life in the middle ... All this entry is not part of an awareness campaign! It is beyond this first approach!
Who better than artists to get to the heart of the problem, where he is sitting cross-legged to disrupt the lifestyle and daily life of many! Singers, actors, filmmakers, all have the power to bring about change in a society "suffocated" by factoring by gender, background, financial level, and not only! Besa Kokedhima is one of them!
The singer with the powerful voice, who has come up on stage from time to time, but also abandoned him when feelings and reason have subsided like few others! With unprecedented vocals, with the man and artist that he is today, Besa could be one of you with the strong message he conveys in the latest C'est la vie musical project that was launched just days ago and has been long awaited good by the fans and the audience. At the heart of the subject is the positioning of the female being in relation to the male gender of a particular type, the family and the role of society in all of this. Within the text there are bitter truths I ascertain in the times we live in, women's confrontation and complacency with injustice, emotional and physical abuse, gender inequality, and the injustice that society manifests to both sexes and the glorification of the 'Cubit' example. Because beyond song, Besa will inject more freedom, more appreciation for women, more resilience and demystify the social deformities that exist in our country today! And not only! In this exclusive interview with Class, Besa Kokedhima talks about herself, about life between Albania and France, about her relationship with her sisters, about her love for returning to the strong motives that forced her to give up a few hours before the annual edition of "Song" Magic! " In a heartfelt confession, Besa is here to share many interesting details with you!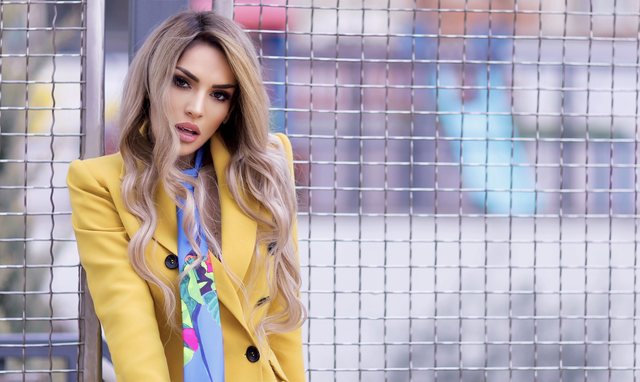 C'est la vie ... a new song that sounds more current than ever today. Strong messages can be best conveyed through the voice and image of artists like you. Why this time you chose to bring a song not with a subject as felt as love, but a striking subject where many can find themselves?
At the heart of the subject is the positioning of the female being in relation to the male gender of a particular type, the family and the role of society in all of this. Within the text there are bitter truths I ascertain in the times we live in, women's confrontation and complacency with injustice, emotional and physical abuse, gender inequality, and the injustice that society manifests to both sexes and the glorification of the 'Cubit' example. Calvary of violence and abuse is a cyclical phenomenon. Today's rapist, buller, abuser, produces tomorrow's "demon who is winning every time". We, as a society, feed the "demons" through "amnesty", hypocrisy, silence, blindness and acceptance. Certainly there are my messages about something very twisted in our society sometimes expressed in childish irony, sometimes in phrases of universal truths of an adult woman. But, 'C'est la vie'! That's how life is! More important than the starting point is survival, strength, coping, victory over demons! I believe that the subject is love, self-love and the strength and survival at all costs! Why not! Also love for a real man! Not accepting a diminishing, discriminatory role, being reduced to a small man's victim! I want to inject freedom, appreciation for women, resistance and demystification of the social distortions that exist in our country and beyond. Let us grow as a society and as a family, men we love at home!

Problems in the family, women who remain victims of men's violence and many other events have been the headlines these days. What does she feel when she sees such cases? Got a call or prayer you can make today?
It's shocking, shockingly painful beyond words! We urgently need to intervene with legal and social mechanisms. These are situations where that indifference and silence of society, or the mockery of doing 'Cubin' is as bloodthirsty as 'Cubin' itself taking the life of a woman! To begin with, institutional and legal mechanisms need to work. Convictions, justice, social institutions, etc. Secondly, society in our country has an important role. Stop justifying the violence, justifying the bully and being silent, what happens to your neighbor may be happening to your sister too! By intervening, helping, raising the alarm, signaling family members, institutions you can save the lives of many victims! Don't argue with the "strong". Be with the weak, at all times and in every situation!

Every new song of yours is magnified by the many fans and admirers of your music. Does your return to music taste any different this time?
I started with the song "History" and already "C'est La Vie" that I wrote music and lyrics for myself. For 'C'est la Vie' I have collaborated with BledBeats, who has performed instrumentation and instrumentation. I feel fulfilled with this innovation in my music. I've always been a part of creating my own music or lyrics, but now I'm the author myself, it gives me the artistic and philosophical freedom to express and sketch my outlook freely, conveying my messages, concepts, and perspectives to the public. This does not mean that I will not have collaborations with other authors, I adore everything beautiful and have different emotions and colors within myself and am constantly in spiritual and artistic dimension. I'm grateful to everyone and every fan that follows, loves and supports my music and what I represent. They are a blessing!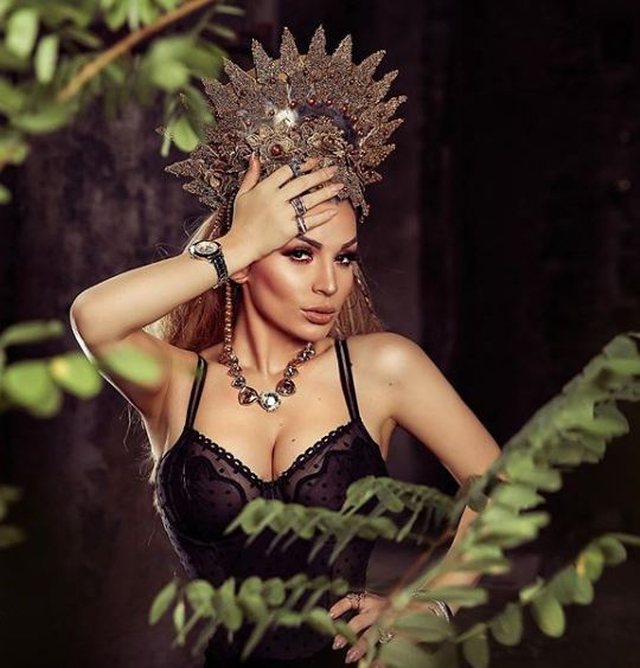 This time, in the song you collaborate with your sister Era. Is she one of the most trusted people in your life? How do you have relationships with your sisters Besa?
For this clip I collaborated with American director Nathaniel Matanick, who made the film. I have also collaborated with Era who directed my filming and performed with Klodian Keçi and Julinda Lutovac and Raymond Gunn who have edited the final video and many others. The wind is without exaggeration a multi-talented and multi-dimensional genius. She has completed law school with superior results, attended vocational training at a prestigious London directing and acting school, and runs multi-business with the maturity and wisdom of a woman with years in business and having the sincerity, love, light of a child ! It is also the smallest of the house! My relationship with him is above all! Snow, meanwhile, is another fireworks display, highly talented, vibrant, humorous, with an artistic world, vision and managerial skills of a grown-up business family girl. Bora won and graduated from Ferragamo's Polimoda School and is always thriving and fresh in artistic creativity. My relationship with him is very good and we often share ideas, tips, thoughts and ways of working on each one. This is very pretty!

What's going on with you at this stage of life? Lives between Albania and France or not? Why this choice?
I love Albania and I love France immensely. France in many ways represents my vision of an ideal country. It is a social place where human values, liberty, equality of opportunity, solidarity, ethics, culture, art, talent and the healthy foundations of a society are not merely consumer. I am social in nature and my inclination is for a society where individuals have equal access to life rights, health, education regardless of their portfolio. I think society should soften social contrasts with social benefits and services for the less fortunate. Of course, this is without prejudice to the fundamental right of everyone to build their own welfare. I would like Albania to come to such a policy, given that we are a much poorer country.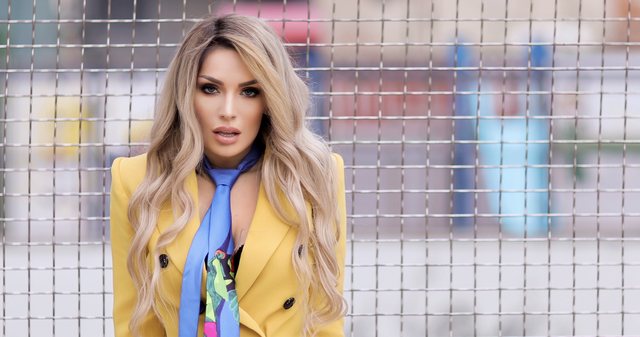 What do you miss most when you're away from Albania?
Family, people, country, south with the fascinating sea.

What's the best decision you've ever made in life?
To hear my voice and subconscious, despite the tendency to extinguish it for reasons and factors that are not internal. Your subconscious speaks to you, I advise you to listen to it. To persevere for what you want and feel in your soul that is the vocation or way of your life.

Ever thought about your involvement in politics?
Even if I didn't think so, I notice that many people think of me. This is not the first time I have been asked this question, when in fact I have not taken any such direction. I don't know if politics would be ready for a man like me. I am idealistic, righteous, and refuse to bend my back, dignify or believe what I believe. I grew up in a family with great freedom, where we were allowed to articulate thoughts, attitudes from an early age. We are self-injected to stand up for what we believe and even more so for those who oppress others. I have within me the most sensitive woman, but also the stubborn and combative boy.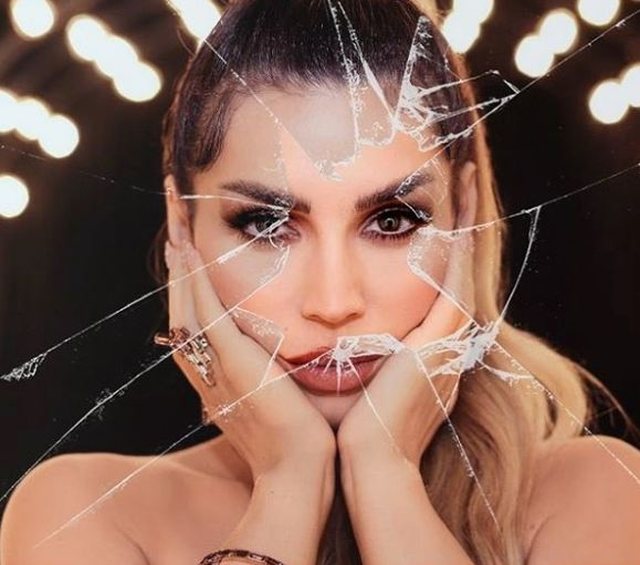 What do you think the political class lacks in the country? You need more attention to the people, to the vulnerable through effective policies, what else in your judgment?
Does politics have the mind, soul, interest with Albania and ordinary Albanians? What is the mindset of these people? I judge that these behave as invaders. They seem in a great hurry to kidnap and subdue, that the hour is gone and they must flee. This is not the philosophy that builds a place we want to stay!

There is one thing you say: it will never do it!
I would never "hit" a person because of their social status, economic status, personal preferences, backgrounds, beliefs or skin color. I will not be silent on injustice.

What makes you unconditionally happy?
Kindness without interest, family, love, beautiful music, my cats, animals, nature, intelligence and talent, smart book, aroma and sea waves.

There's still some curiosity about your decision to cancel last year's "Magic Song". Do you regret the fact that you withdrew from this event?
No penance, on the contrary! I totally did what I felt. In some respects I am very traditional, our traditions of respect for disaster and human loss are important to me. Aside from my emotional state which was no longer at the festival, I didn't even have to be. It was the moment when many Albanians died under the rubble of the earthquake, and for me no musical competition stands on this.

Will we see you again in some important musical competition?
Apart from the ART Festival, which may happen in the future, I do not believe that I can be a part of any music competition in Albania.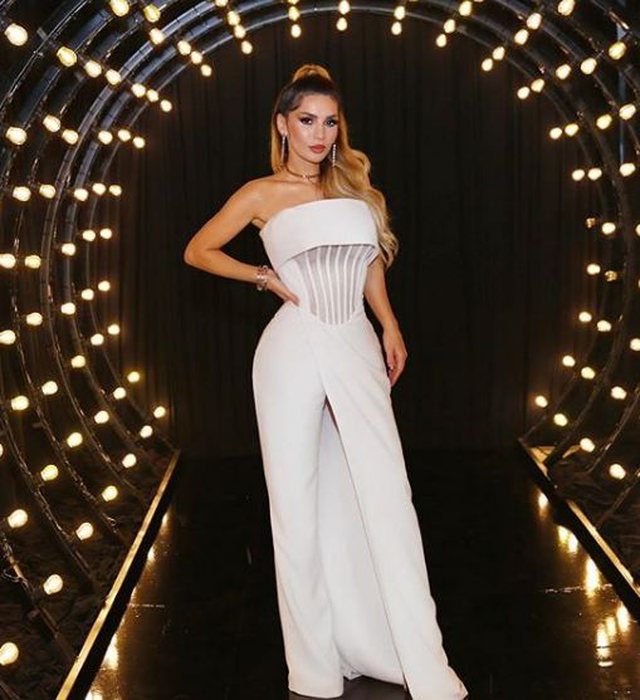 Besa, what about your private life? Are you in love?
The customer you requested is temporarily unavailable. (Laughs)

How would you describe your life at this stage you are in today?
Under construction, we evolve, discover new artistic, spiritual and professional dimensions.

Next projects to wait?
Two new projects; two strong artistic contrasts, which will be presented by May 2020.
A message for readers of Class magazine?
Firstly, I would like to congratulate you on your platform, so interesting and entertaining, and at the same time informative and inspiring for many women to pursue their dreams, desires and work hard to model their lives. I would like to tell the Class readers; whatever hardship you are going through, don't give up. Beyond what looks on Instagram and social media, everyone has difficulties, challenges, problems that they do not photograph. Everyone has weak points where they can get hurt, so try to see the best in yourself and the people around you! That energy will return you back. The healing energy of light is contagious and reproductive. Be less auto-critical! Get up, dress, smile, shine, the world is yours!
Credits:
Photo credit: Arbnor Allaraj, Klodian Keçi
Design: Xhesika Berisha