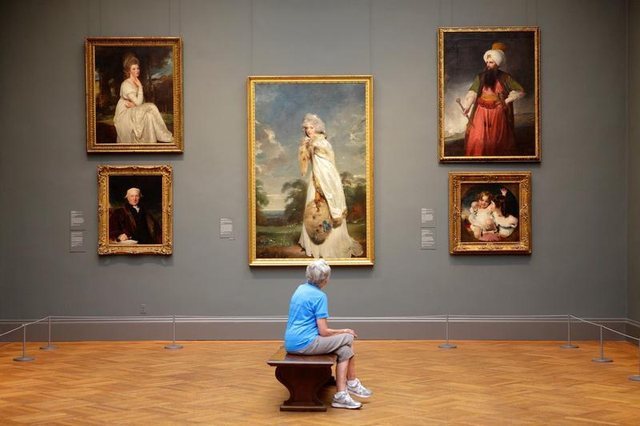 Talking about art today is not that impossible, on the contrary. It's more time to find ourselves near art, near creativity. There have been few artists who found their muse in such periods of isolation as ours at the moment. Make the most of this time and let the artist inside yourself.
It's not just a matter of culture. It's about how you know how to live in the most practical sense: to learn art, not to put it aside, but to use it every day. So says a scientific study, an international research that links psychophysical health with culture, with art in particular. Harold J. Dupuy, an American researcher, has spoken on the matter: "He / she who creates a work of art releases dopamine, a neurotransmitter that regulates humor. It is also confirmed by an Italian scientific study, led by the Humanitas Clink Institute in Milan: "Beautiful provokes emotions capable of reacting in the mind more than medicines. In our lives, in order to live better, we need more art. For, as Picassos also said, "art extracts from the soul the accumulated dust of every day." Or because, as Alain De Botton and Jhon Armstrong thought, "art allows us to solve life's problems ." to overcome the anxiety and fears associated with death, not only to produce beauty but also to improve our lives.
For at least five motifs it is best to search and go to the nearest museum or gallery.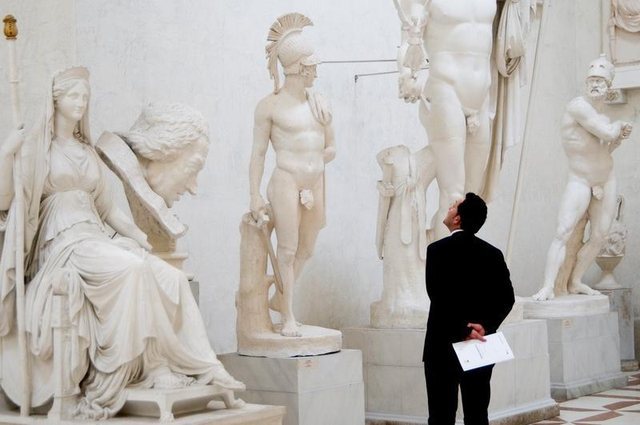 To avoid the effect of technology and to develop critical sense
Harvard medical students have been teaching the clinical eye for more than ten years through a course, "Training the eye," at the Fine Arts in Boston. This is because they have discovered that by seeing a painting, physicians increase their analyzing capacity and their critical sense. In one figure: train the clinical eye to identify the symptoms of their patients.
Because to prepare you for success
Lisa Phillips at The Artistic Edge explains that art is essential to helping young people unleash their potential. Not only at school but at home as well. Art is an instrument not only for a given category, but for everyone in order to develop their competencies in terms of creative thinking, confidence, problem solving and the capacity to build effective relationships.
It does good for health
Loving art does good for health: anyone who loves art is more likely to recover from addiction. Whoever cultivates this passion will have a faster and qualitative recovery. This is confirmed by a research by the University of Tor Vergata in Rome. Researcher Ercole Vellone tracked 192 patients who had suffered from vertigo: those interested in the arts had a greater improvement than the rest of the patients. In particular, they had less difficulty walking, less anxiety and a more solid memory.
Art allows us to liberate the creative sense
Creation has no age. The city of Lisbon is demonstrated by Lata 65, a non-profit organization that promotes art among the older population. And it's not just about going to exhibitions, it's about actively doing art. An example? The project that transforms the third age into street artists. The goal is to bring the elderly closer to the young in a shared space through art and creation.
Because it improves mood
Seeing a painting does you good for the mood. It is the result of a study by the Norwegian University of Science and Technology published in the Journal of Epidemiology "Journal of Epidemiology and Community Health" "Journal of Epidemiology and Common Health" that has over 50 thousand people. The result of the study explains that observing a work drastically reduces anxiety and depression and in turn increases the sense of satisfaction with life.