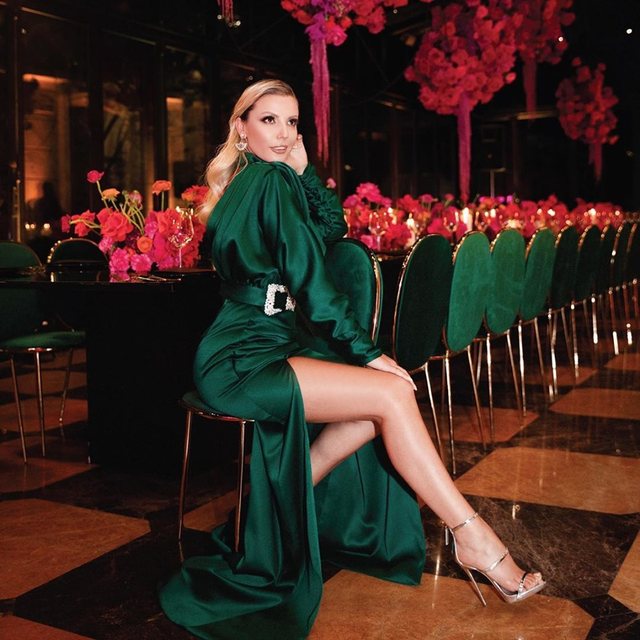 The 30th anniversary is the birthday we all seem to be away from, but that is actually coming very soon. When you enter the 20's you know what to expect, but the 30's are unpredictable. They say your 30th birthday is the most beautiful, because besides being alive and ready to enjoy every minute to the fullest, you are mature enough. Therefore a 30-year-old should always be memorable. It's worth celebrating the end of a chapter (20's) and the beginning of a new chapter, which tastes even more.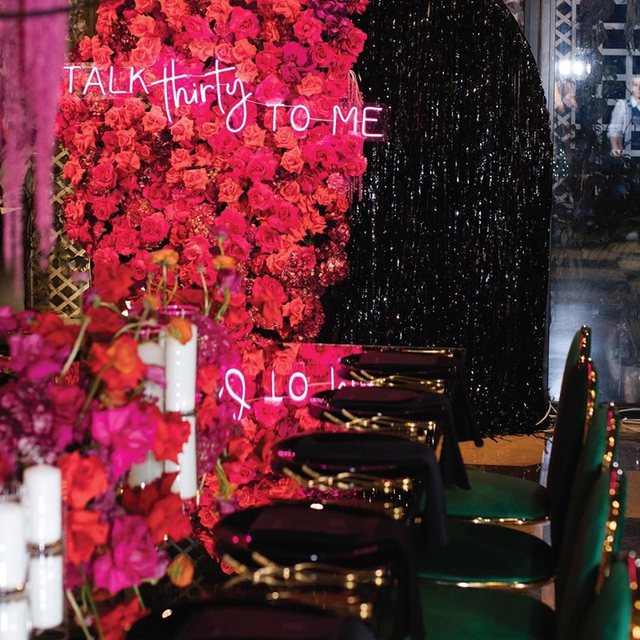 A 30th anniversary special for Class Events was also Ina's birthday with the theme "Talk Thirty To Me". Every detail of the décor was synonymous with elegance and elegance, just like the look of Ina, who had chosen a green dress combining with the décor. Everything thought out in detail!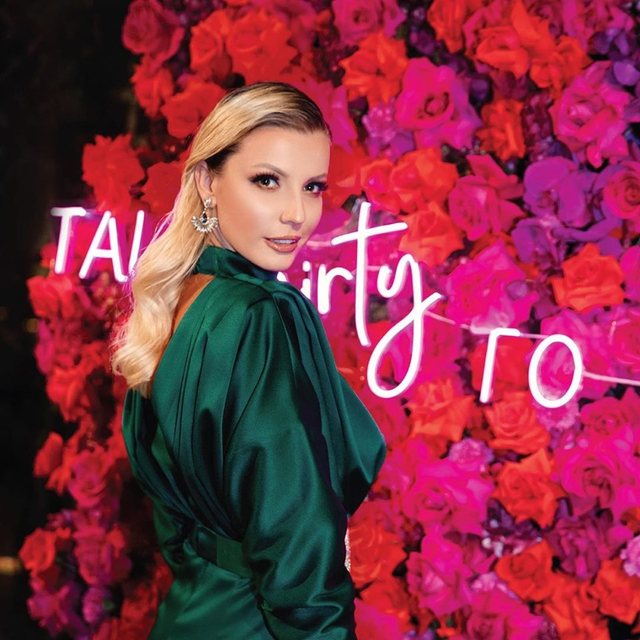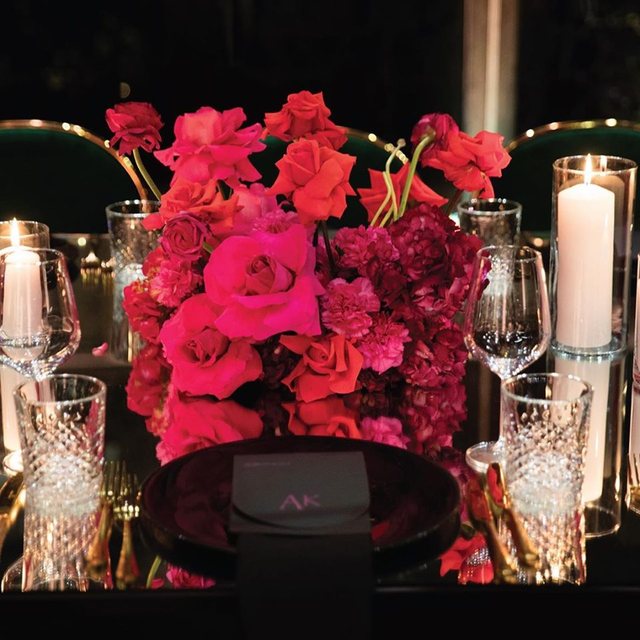 The 30th anniversary can be no different than the eye-catching colors. The colors that dominated the décor were emerald green, chicory and black, creating strong contrasts. The flowers were chicory and red and occupied most of the decor. Also special was the way the flowers were placed on the ceiling, for which some black circular structures were used that were composed of flowers, just like the rest of the decor.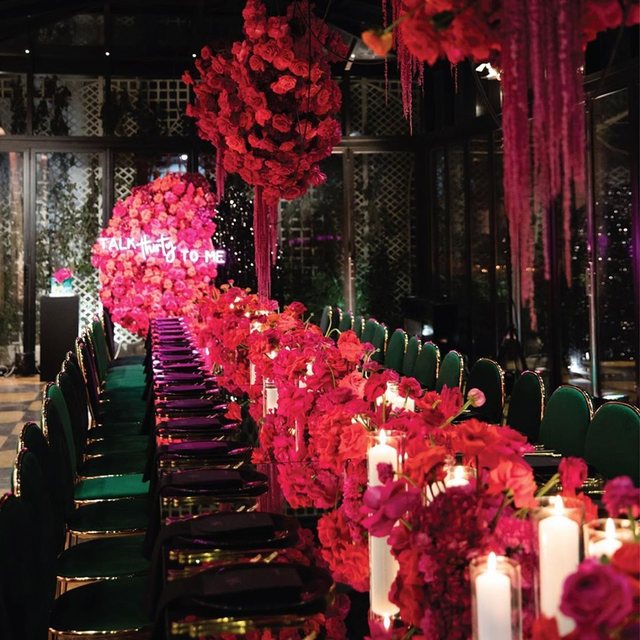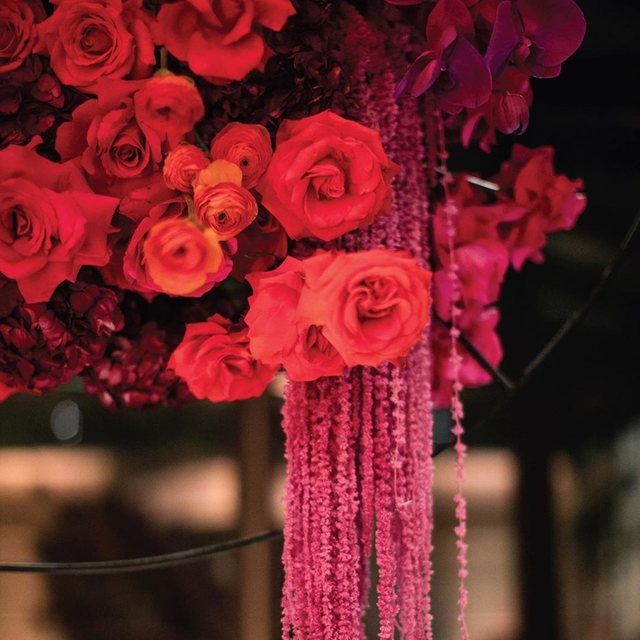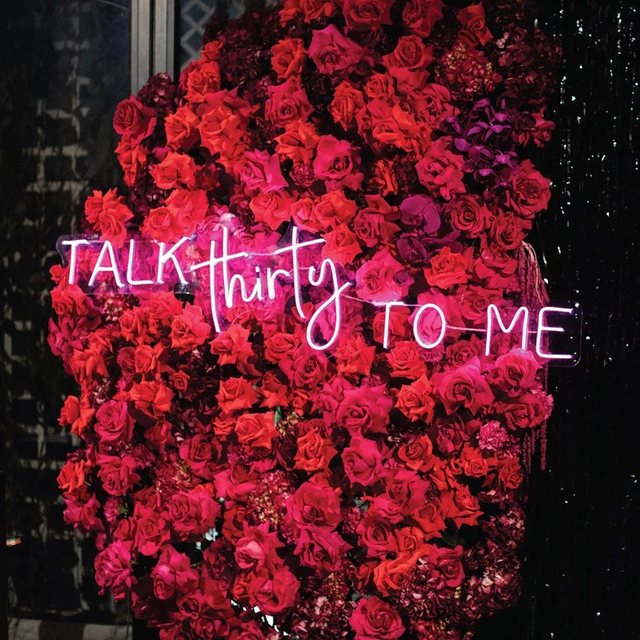 In addition to flowers, the table was decorated with candles of different levels. The chairs were emerald velvets. Even today's prints were used in black, and the names of the guests were written in chocolate color.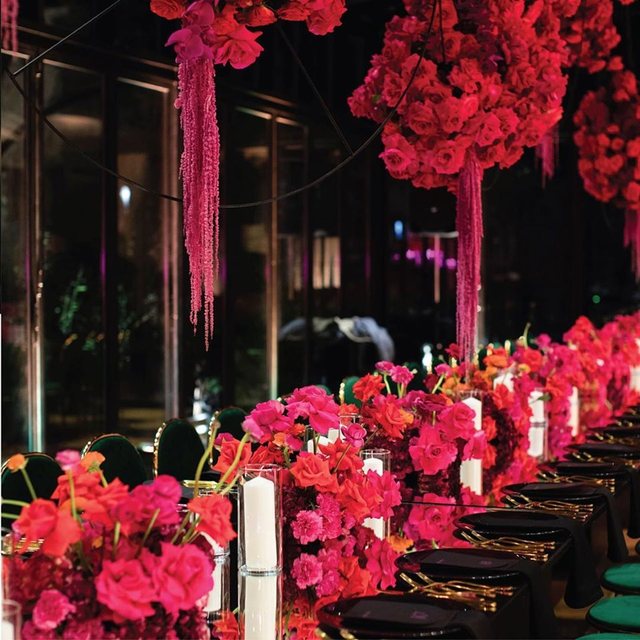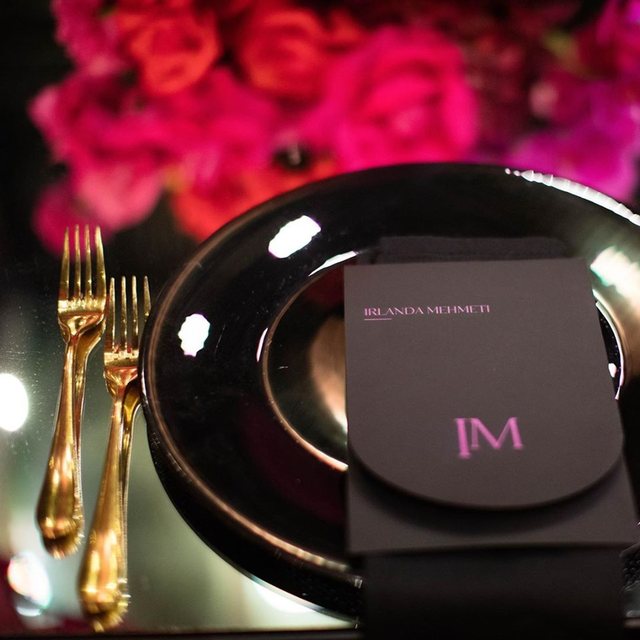 The photobooth was decorated with circular flowers and a neon sign - "Talk thirty to me".
View this post on Instagram