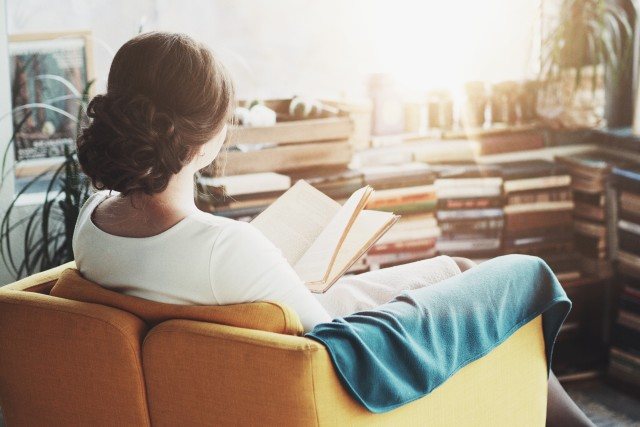 At this time when everyone is advising staying home, we are trying to find alternatives so that isolation is as easy - mental as possible. Many parents find it difficult to persuade their children not to leave home, so they have to find a new activity with them daily so that this period is not mentally exhausting for the children, but of course , even for adults.
In the list below, you have 5 books for adults and children, proposed by Pegi Publishing House, that will take you away from reality and make you live in a more beautiful world, full of interesting adventures and stories.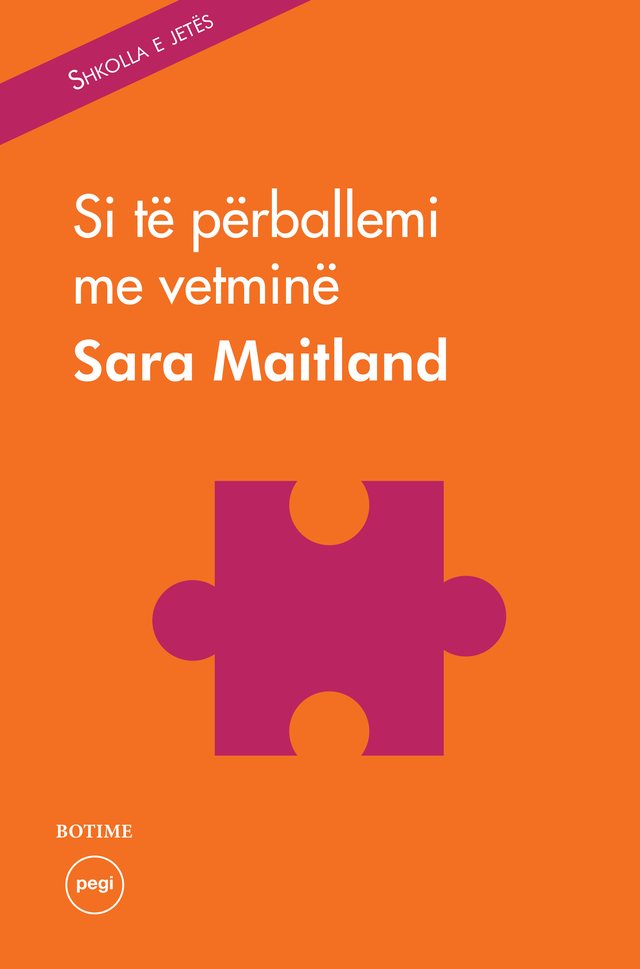 How to Face Loneliness - Sara Maitland
A society like ours, which is moving at a fast pace, does not accept loneliness. Living is only seen as an antisocial act, and even threatening to some. Why is this so, when autonomy, personal freedom, and individualism are valued more than ever before? Sara Maitland answers this question by exploring the different attitudes that human society has held throughout history. She proposes experiments and strategies to overcome our fears of loneliness, helps us to practice them without anxiety, and encourages us to see how loneliness is beneficial to man. By fully experiencing the experience of being alone, we can be inspired to discover our inner power and live a richer and fuller life.
Sara Maitland points out that every human being has spiritual and mystical needs that isolation or loneliness can fulfill.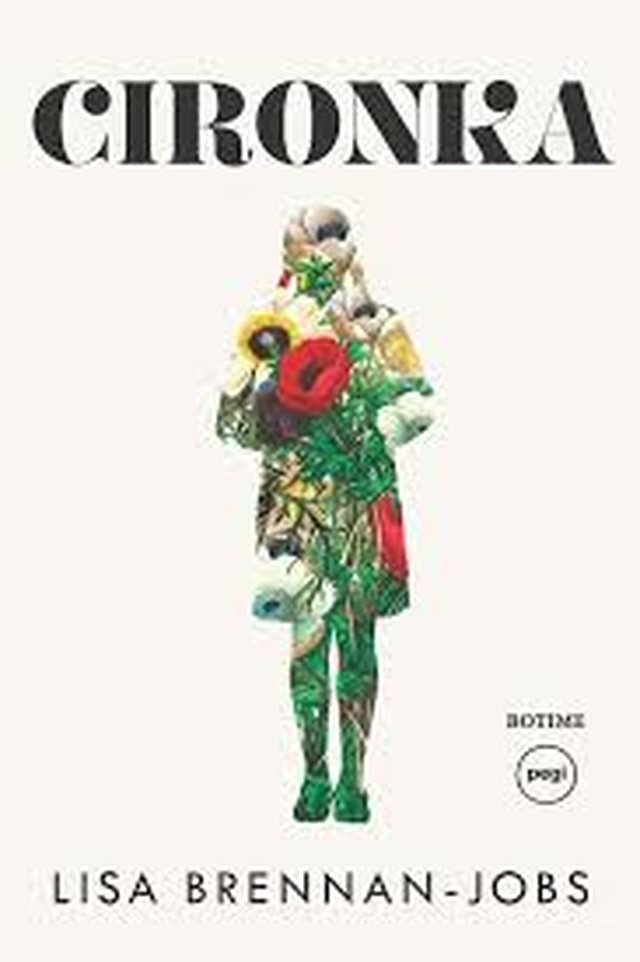 Cironka - Lisa Brennan Jobs
Lisa Brennan-Jobs came to life in the late '70s, through the love affair between her parents, artist Chrisann Brennan and Steve Jobs. His mother was a dreamy woman who pursued hippie ideals for a free life, and her father, before changing the world forever, was the man who made free telephone communication possible. Little Lisa's life was not easy with a father who only gave birth after her DNA test. In her childish eyes, Stive Jobs was a mythical figure, not very present in her life. The relationship with her father will always remain complex and laborious, with many misunderstandings and collaborations, with caring nicknames and long silences, with temporary affinities and deeply symbolic but silent gestures: among them, Lisa's first computer designation exactly in honor of his daughter, as Jobs admits before Bono Vox (the famous U2 band singer) during a dinner on the Blue Coast. "Cironka" is the story of a girl searching for her identity, always striving to maintain a balance between two opposing worlds of parents. Also, it is a powerful and thrilling portrait of Steve Jobs, honest and ruthless, far from any cliché, an intimate view of the man behind the myth.
" I see clearly today that we had incompatible goals. To him, I was but a stain on the brilliance of his career, for our story did not match the story of greatness and virtue he had intended to build for himself. My existence disrupted the string of his successes. The opposite was for me: the closer I was to him, the less I felt ashamed; he was part of the world and would speed up my coming to light. "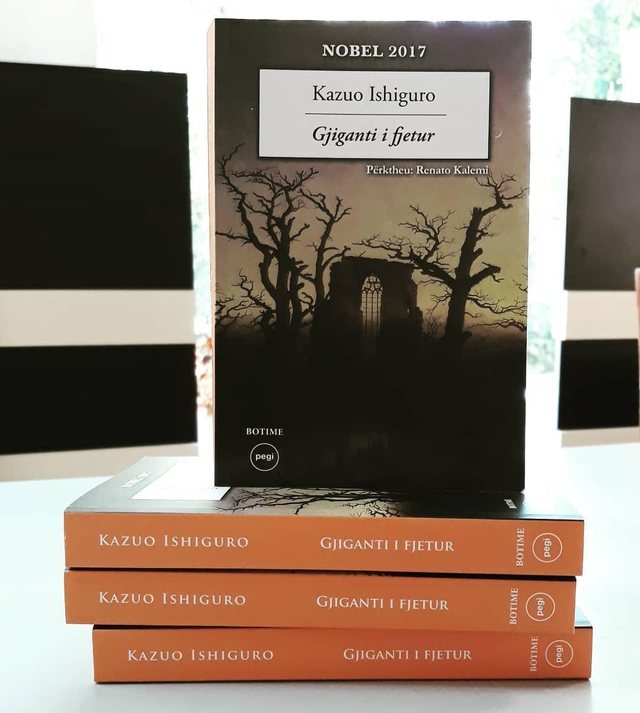 Sleeping Giant - Kazuo Ishiguro
Written as a fairy tale, full of magical realism, with an extraordinary mastery of simple storytelling but equally profound about the symbolism Ishiguro conveys through characters inspired by the King Arthur era, "Sleeping Giant" is undoubtedly one of the best novels startling and beautiful writer who received the Nobel in 2017. "Sleeping Giant" is a subtle and melancholy reflection on memory and forgetfulness, and on the role they play not only in the lives of individuals but also of countries and peoples . For places, peoples, man himself, are nothing without memory; none of them would exist. Ishiguro knows that the human capacity to remember and remember, but also the gift of forgetting details, moments, sense of time, names and surnames, are elements closely related to each of us, and it is here that he finds the material to one of the best novels he ever wrote.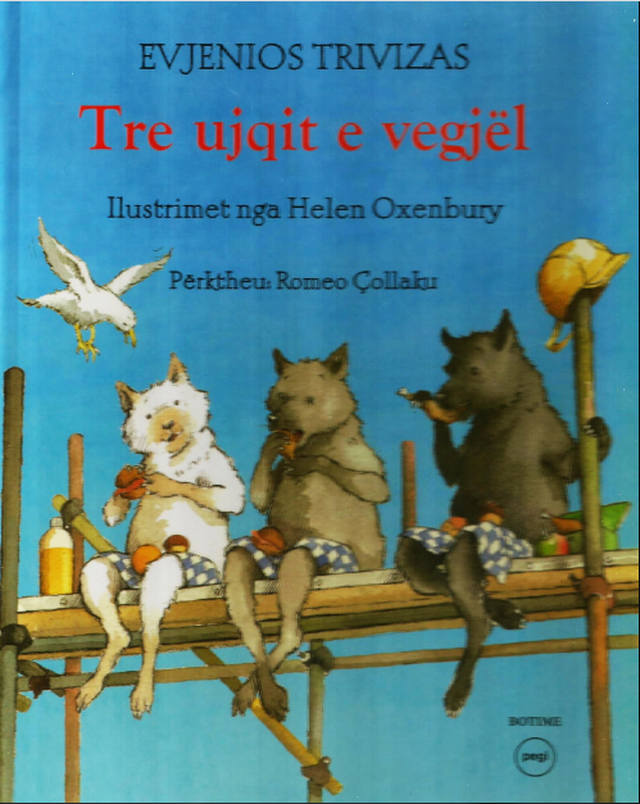 Three Little Wolves - Evjenios Trivizas
"The Three Little Wolves" is, in fact, an inversion of the version of the tale of "The Three Little Pigs," a traditional legend first published in the 19th century.
Everyone remembers the famous 'Three Pigs' and their adventures to build a beautiful and safe home to escape the treacherous wolf and his cunning. This time, the roles have changed. The three good wolves are the ones who must find all sorts of ways to survive the wickedness of Rooney Run, the evil and devious pig. The story includes some of the jungle animals who help the three wolf brothers, and the fairytale approach to the stuff of modern day life makes the reading experience as fun as it is filled with beautiful lessons. This booklet conveys messages of love, peace, and goodness.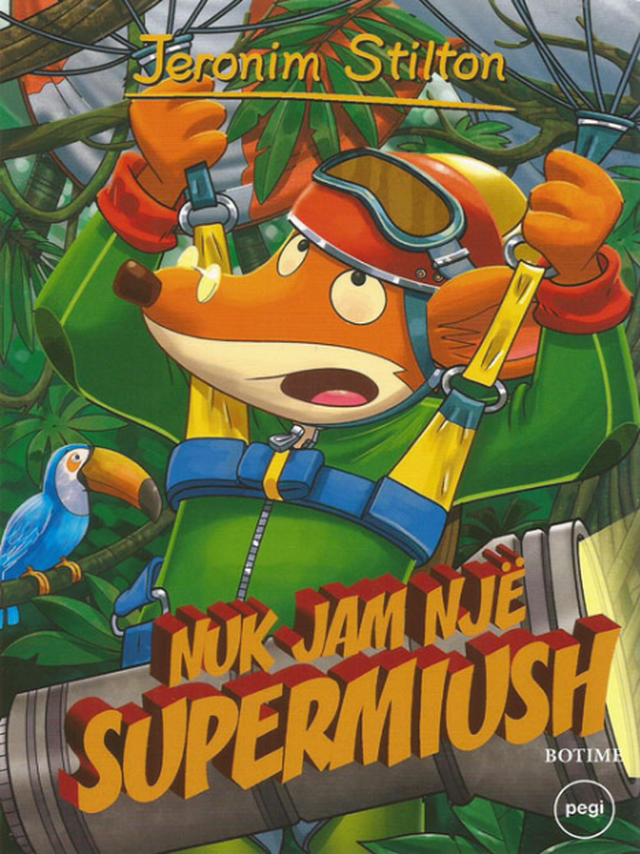 Not a Superman - Jerome Stilton no. 36
Jerome Stilton is one of the most beloved characters for children, both in Italy, in his home country and in the whole world. He is a cowardly rat at first sight, but when it comes to facing difficulties, he manages to overcome them. Jerome Stilton will face a survival course in extreme conditions. He needs to temper his courage and face the conditions of desert, jungle, caves and ice-covered spaces. Will Jerome manage to become a superman?