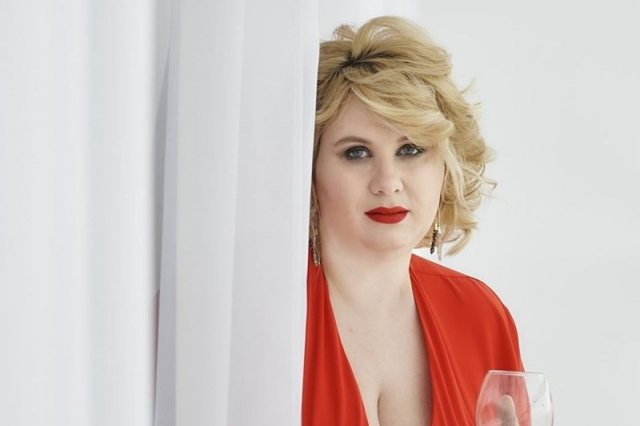 The youngest coronavirus victim in Russia is a 36-year-old who worked from home and cared for her children. Anastasia Petrova posted day-to-day information on her condition until she lost the fight for life. Petrova was the editor of a business magazine in Perm and first had a fever on March 23, and died eight days later, becoming Russia's youngest victim. The single mother kept on posting for as long as she could, as she quickly succumbed to the deadly coronavirus, stressing how quickly the disease could lead to a fatality.
The single mother was working from home taking care of her two sons, Ilya, 12, and Yaroslav, 10.
Last Monday he was optimistic by posting: " Today I had my first day off. Well, almost over, I was happily training for an online lesson . "
She criticized people gathering in the crowd of more than 150 people. In the evening her temperature rose and the next day she had a sore throat and a lot of cough.
"I called a doctor and reported on my contacts with people who had returned from overseas. I have three of them, but they all came over 14 days ago. But on the phone I heard the words, 'Oh no ...' Now I'm waiting for a doctor . "
She was told to measure the temperature every 20 minutes and to swallow paracetamol.
" You can see the temperature drop from 38.4C to 37.3C," she wrote hopefully. I believe it is simply ARVI (Acute White Viral Respiratory Infection), (not coronavirus) . "
Until the evening: " My favorite local doctor came (really my favorite, the first in my practice that I can communicate with very comfortably and doesn't bother when I say I'm allergic to penicillin). She didn't go inside, asking about the symptoms as she stood about a meter away from me. She promised they would come and do a coronavirus test and asked not to leave home for 14 days, or at least until I had a negative test . "
The doctor suspected it to be a coronavirus. " We were surprised that she gave me a report of the illness ... for ARVI ... she had visited 32 sick people today . "
Although ill, Anastasia was still paying attention to world events and had maintained her sense of humor.
Referring to the assistance sent by Vladimir Putin, she asked:
" Why do everyone criticize Russia's aid to Italy in the fight against coronavirus? Thousands are dying there, while Russia 'has everything under control'. These doctors we sent to Italy would later be able to save Russian patients. This is probably one of the 'helping' actions of our government that I fully agree with . "
On the night of March 24, she was in hospital as the temperature rose. " They came with a respirator, very cool and professional, " she wrote from the intensive care bed.
" They were wearing tube masks. Except for the mouth and nose masks. They measured my blood oxygen and said, I don't need their help so far, but overall I'm in danger. I was instructed to continue taking oxygen.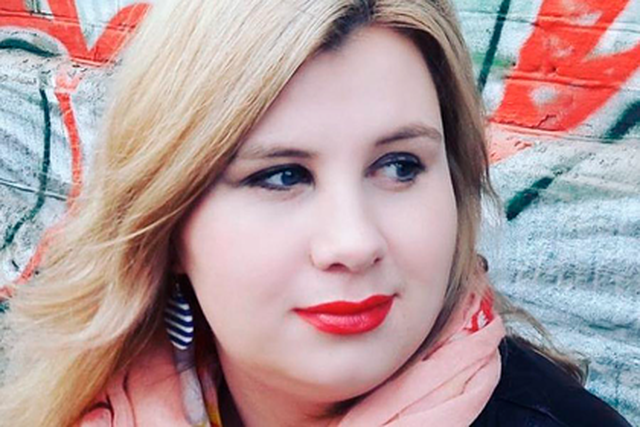 For everything, they are close and will be here in five minutes. If I'm feeling worse ... They told me how they treated the swine flu and that they were mainly dealing with pregnant women . "
She posted an alarming note: " When a doctor looks at the printout of the test, it is really scary. My temperature dropped to 38C ".
Later, Anastasia posted to her friends: " Neither I nor the doctors think it is coronavirus - the set of symptoms suggests it as a common flu.
The doctors made the decision to be hospitalized based on my lung condition, a very high fever and my anamnesis (medical history). I'm powerless, I sleep 90 percent of the time . "
On March 27, she wrote that her coronavirus test had turned out negative.
But later her friend revealed that Anastasia texted her the next day, with signs of concern in her voice: " Yulia, my second test was positive. I feel very bad . "
This was her last communication and she died on Tuesday. Her death is suspected to be attributable to a cause other than coronavirus.
This prompted a backlash from the interim governor of the Perm region, Dmitry Makhonin, who said: "The death of journalist Anastasia Petrova has sparked a huge public outcry. If she was known to have coronavirus, why are they silent about it? It is unacceptable to delete information about the public. We should not lie to people . "
Anastasia's two sons are reported to be coronavirus negative and will be raised by their grandmother, Marina./panorama/