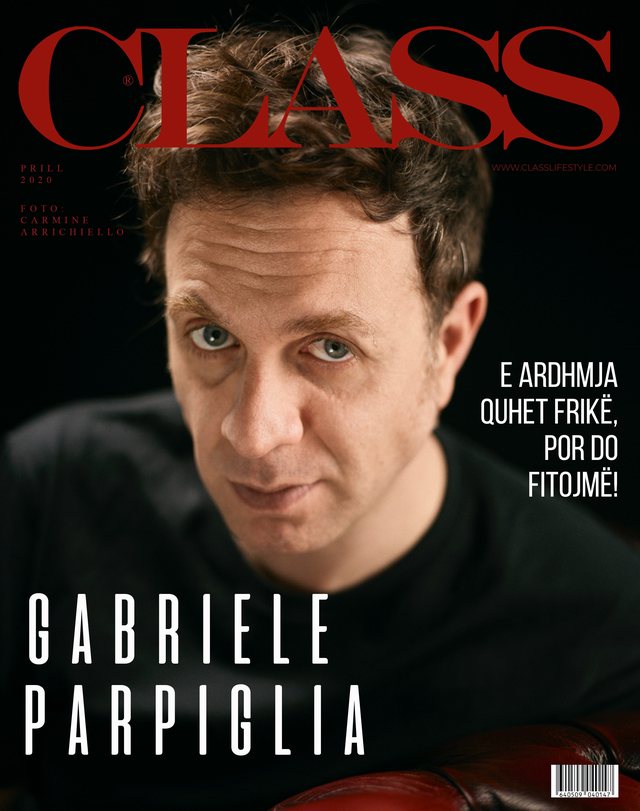 At a time when the invisible enemy has brought humanity and the world to its knees, hitting the metropolises of Europe, the capitals that were once crowded with tourists and visitors, Italy is one of the most affected countries! The beautiful Italy of elegant gastronomy, architecture, contemporary art, and great works of museums that include visual art that carries the history of this beautiful country, but not only! Everything is paralyzed! Traveling around the city is like a trip without a destination, with empty trains, empty bus stations, restaurants without customers and grocery stores, the only ones staying open during this period of coronavirus, along with pharmacies. The panorama is bleak, this is neighboring Italy today. Solidarity Italy with which over the years we as a nation have a precious history of solidarity and cooperation. Italy is today the second country after China to be hit hardest by Europe due to the coronavirus war. Thousands died, hundreds of thousands more infected, thousands of tests performed on the population, and the tragic balance sheet resembles that of a war balance sheet. The figures are there, stubborn and stoic as to show us the serious threat and tragedy that Covid-19 is causing today throughout the emancipated world. If there is one clear message like sunlight that the terrible virus has given to societies and humanity today, it is this: it does not select! He will not know about nationalities, about the economic standards that create weddings from developed countries to those with fragile economies, he does not even ask about political status or blood ties, the virus strikes everyone, without mercy! He finds the ground and develops, in the best case he adds another infected patient to the list, and in the worst case he causes the next victim. From the first day when the coronavirus appeared and today it has caused a global pandemic, the analyzes or views that have been put forward by different personalities have been different, detailed, as to understand the origin of this whole story that probably even when it ends will leave behind big question marks. But who better than a journalist, who in his optics develops events, stories, themes can discover perhaps another dark side of what is happening today with everyone, Italy in particular, but also with other countries. Gabriele Parpiglia is an unusual Italian journalist, critics call her a polemicist, a counter-convert, because he is always there to shout the great truths, as well as in the case of the coronavirus that has badly hit neighboring Italy. His photo with four masks that cost not a little, but full 240 euros caused a stir and raised the controlling structures of taxes and the state to curb the abuse that on days like these, is an inevitable phenomenon. Gabriele comes in an exclusive interview with Class magazine today, giving his perspective on the situation in Italy, everything that is happening there, his suspicions that there are manipulations of figures with the number of victims, especially in China, and the factors that could lead to scenarios. others more difficult from which it will not be easy to get out. How the daily life of the well-known journalist has changed, the first thing he will do after leaving quarantine, what is his prediction for the end of this global pandemic, and how the coronavirus has directly hit the media and active factors of the most developed societies today in the world. Gabriele Parpiglia comes to this interesting interview, where she says it all bluntly, without shield gloves, straight like a few others, and like only a journalist like him knows how to be! Do not lose it!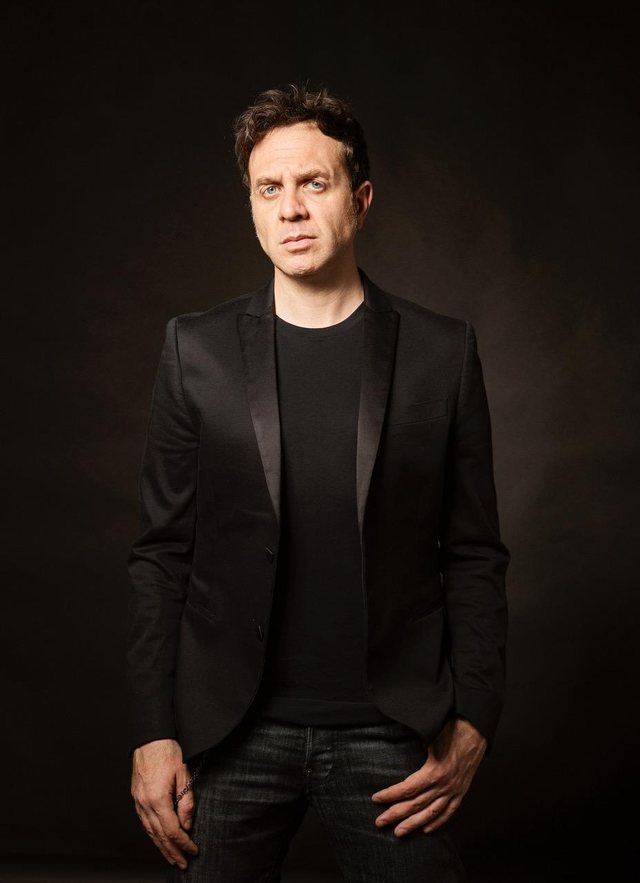 Gabriele, how is the current situation in Italy? How would you describe it to us?
Italy, along with the rest of the "world", is waging its own war. Because this is a long, very long war that will provoke within the Italian system, other wars. There will be no fight against the virus and the pain that accompanies the silence of victims; but also against the "hunger" that the population has begun to touch with its hands due to the "work stoppage" and the ensuing economic crisis. Moreover, even if it seems paradoxical, hospital structures are collapsing. There is no denying that there are hospitals in series A, B or C. In this case, the South suffers more. It is a difficult wound to stop, except with the common sense of staying at home and with a strong economic growth in support for the citizens. In Italy the situation is serious. While studying history books I have always learned that during war you have to prepare to face the "After the War", which will be even more difficult. At the moment we don't even know how to cope with the war itself ... As Pope Francis says: we are in a storm.
We as a medium, have tried to give a realistic picture of the current events that are happening in Italy these days, but seen in your perspective, are there any events or details that are not being made public in the media?
I can say that mathematically we could never know the real numbers of this tragedy for several reasons: tampons are not there and have not been made for everyone. They do not apply to doctors, nurses or health professionals either. Furthermore, we found that ?positivity? in Covid-19 may result even after the third or fourth infection. So the numbers are just the ones that become official following the line of serious cases made. But let?s say at least two-thirds of the population is missing from the infection calculation. I also doubt the death toll in China. I believe that after research done on missing medical facilities (almost 21 million in three months), the number of deaths is certainly the largest and undeclared!
Gabriele, you are one of the well-known journalists in Italy, author of several television programs, and at the same time you are known as a controversial journalist who shares with the public the "great truths"! One of the events that you made public and was considered an attack on Prime Minister Conte was the fact that you spent 240 euros on four masks, considering this absurd. Your publication made the rounds of virtual media. What motivated you to make this fact public?
I?m not famous, but I?m lucky to be followed. That means people trust my information. From the first day of "quarantine" I realized that I had to keep my mind busy otherwise I would have risked depression (knowing myself). I realized that ?social networks? would be our channel in the world to keep us alive (especially if you?re alone at home as in my case). Great artists have poured themselves into making live music, singing and dancing. I started turning my profile into a small "Tg" by launching video, video reports with "useful" information and started publishing interviews with carefully selected characters who were able to deal with the topic "Covid-19" even more better than me. The interviews made the rounds on the net, not to mention the newsrooms and tours around the world (they write to me from all sides). Thus, like the photograph of the masks of a well-known Milanese pharmacy that immediately began to have a control over finances and fines. A window into the world, if it is useful, today we need to know how to build it, not to win, but to inform everyone. Even showing what Tg many times does not show ...
The number of casualties in Italy is similar to the war balance, even that of those affected, surpassing China in this case. What do you think has affected this catastrophic situation? Measures taken late, lack of awareness on the part of Italians, third age, what else?
Many objective facts make me think that the situation was already created long before February. What happened in Alzano Lombardo in January, in the province of Bergamo, is an example. The same in Piacenza, the same in the provinces of Rome. All pneumonia treated with the "X" method and potential patients to have "Covid-19" were released from the hospital. Undoubtedly, there is the fact that Italy was not ready, it is not ready, to face a "Pandemic". In other countries such as France, Spain and Germany they are worse. It doesn't make me happy, it even hurts. But the biggest mistake for everyone was communicating that this was a simple flu and that it would only affect the elderly. A mistake made by man against man. But how can this happen in 2020? It was enough to do something very simple: pick up the phone, call China and ask how the situation was there. It would have been immediate prevention and we would have run against time in order to save as much life as possible. Lots of mistakes. I could go on for hours. Lots of mistakes. Furthermore, I wonder how it was possible for Netflix to have a documentary called "Global Pandemic," which practically shows what we are experiencing. Or that some scientific news, even in Italian, for some time has said textual words: "The first exercises were performed to deal with a possible pandemic and we are not ready." But why? Why? They underestimated everything, too. Or perhaps there are ?European? interests in question that have paralyzed the race to stop and slow down life in favor of life.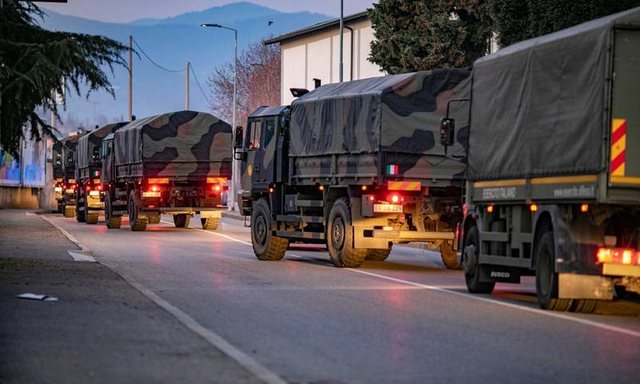 Gabriele do you see the light at the end of the tunnel? When do you think all this will end?
The British media led by the Boris phenomenon have made many mistakes in this matter, but I think the only right thing to do was when the Daily Express was the first to headline that Britain should prepare for six months of war to return to normality. I agree with what was said.
Then, the expected consequences will be those in the economic and financial sector that are expected to be hit hard by the consequences of coronavirus. What are the mechanisms by which it is thought to get out of this difficult situation?
They have already been hit! I think of artisans, of those who live in small workshops, but also of large companies that offer jobs to millions of people. There is no difference in crisis everyone loses, but in loss, we must save those who are worse. Even those who work ?by the day? and earn money in the ?black?. I repeat: People cannot let other people die from the virus or from hunger. This really scares me. Against the virus, hope that the good God can give us a hand and then the hand of doctors, who, thanks to the Albanian specialists sent to Italy by your prime minister; they are the best in the world. For the rest, the state has to make money, very simple. A few words, just concrete facts.
Which sectors do you think will be hit hardest by the war with coronavirus?
Everyone will be lost, no one will be saved alone.
How do you spend your day? Have you given up the normal lifestyle, from work?
I was lucky to be warned of what would happen in time to structure the house as if I were in the office with the editorial room, the speaker room and the normal PC to write articles for "Chi", to finish the books I had in ongoing work (biographies of some well-known characters) and beyond. In short, work. But without the happiness or adrenaline I had before. He spends the rest of his time on "searching" news, using social media, conducting "dedicated" interviews, reporting thanks to my photo reporters who can show the fighting around the city with regular permission. We do live on Instagram and show what happens to those who follow us ?live?. In addition, in silence, I encourage a lot for charity. But this is done quietly.
The first thing you will do after all this is over?
I have no doubt: I will embrace my mother and take care of myself from a personal point of view and build a family unit. It cannot happen by order. But I know I love this over everything else. Above all, I would like the thought of starting a family, a thought that never touched me before.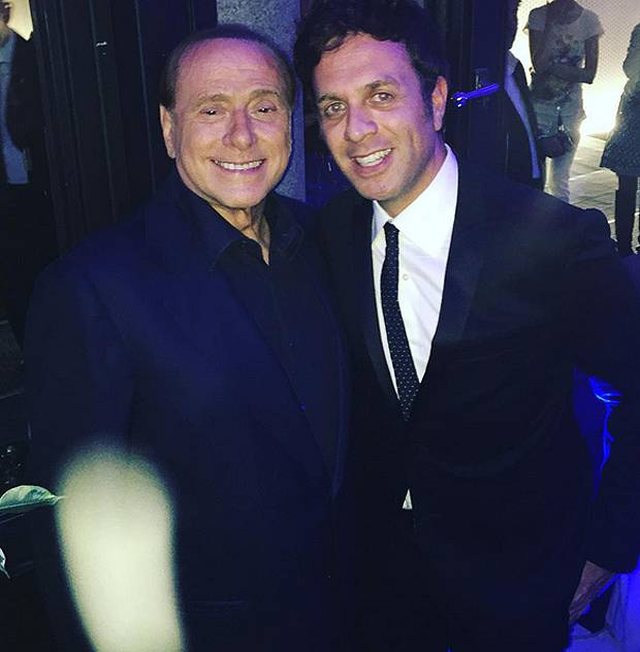 Gabriele, how would you consider the act of the Albanian government to send a team of 30 doctors and nurses to Italy to help the white T-shirts that are positioned on the front lines of the war and are fighting there every day to save lives?
I love Albania, a land I have known, a land I consider "a second home," a land where Italians are welcome with open arms. I have never felt a love like the one Albanians gave me in Albania and the Albanians I met in Italy. In this story we all need to learn from each other. The gesture of sending doctors selected to help Italy is comparable to an unprecedented victory for those who still manage and want to believe in human beings. Many thanks to Prime Minister Rama and the Albanian people who hit "big" Europe this way!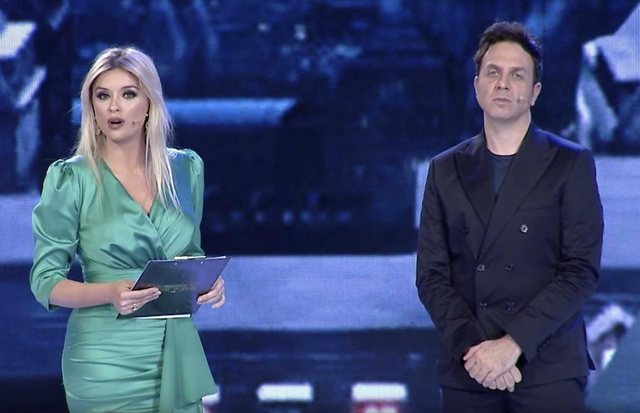 A message for Class magazine readers?
Do not stop reading and inform yourself because even if in this period of reading will not always be "easy", it remains a means to feel alive. Reading is life today more than ever and also serves to keep you from thinking. Thanks to Alketa, I am also your reader.
How much has the media been affected by this pandemic?
Undoubtedly the newspapers of the daily chronicle. People don?t want to know who?s with whom, the work of photographers is limited and above all people, the characters, are rightly at home. People want to know everything about a new element that will accompany us over the years. It's called: fear. In this historical period, I would reduce the rumors to give life to the stories of those who live on the front lines of danger, those who succeeded or not. And I would also change the evidence gathered by the ?VIPs? by turning their interviews into stories or moments to be shared in a very human way and related to the war we are experiencing. Moreover, I would give space to children's myths and show that world unexplained by sectoral magazines, to bring to light new characters who through youtube or tik tok, today are real caretakers for children and also for the families themselves. I would recently revisit the reports, at least once a week, with revelations. Always! It's not hard, do you have faith?
Do you seem to believe in conspiracy theories? Which is closer to the truth?
The truth, as always when there is a war, we will find out later, perhaps. More or less like when Bin Laden appeared out of nowhere. I personally did not know who he was before the attack on the Twin Towers. Then when the chaos broke out, it seemed as if it had always existed. I do not believe in conspiracy, but I believe that we will never know the truth, and above all I believe that the data is not real. In short, they knew about this virus but something went wrong in not telling it, managing everything. How is it possible?
You said that for you it is a biological war! Where does this fact come from?
Bacteriological, non-biological. It is. Not for me. By definition especially for field competitors. And honestly, what are we going to call it? Serious flu? No. I do not accept.
How are your days going? Do you go shopping?
The main shopping I did in the beginning. For the rest, I prefer online. Going out today is not good for the mood. The people you meet no longer have a look or a smile as a greeting. Eyes and head are attentive to distances, anyone passing by has put on the mask, the brain from Covid onwards has changed our habits forever, even on the simple walk. When I went shopping, there was something I would never forget. Everyone kept their proper distance, one meter, and we all had our eyes down. There was silence in the middle. He was scared. Unfortunately, fear is our new life partner.
Credits:
Design: Jessica Berisha
Photo: Carmine Arrichiello