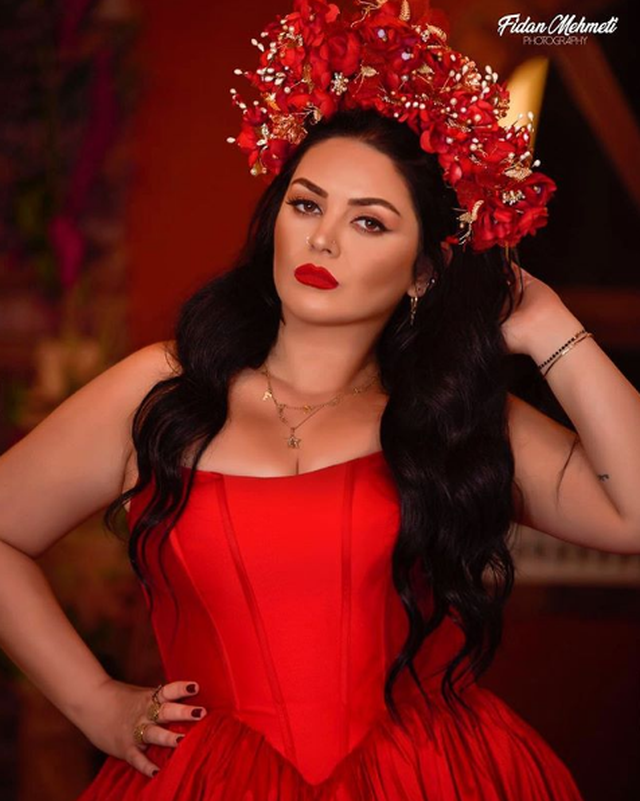 So far we have all known Fifi as the singer with the unique voice, as the talented songwriter who has written dozens of lyrics for herself and her colleagues, but we have also known her for her open nature with the audience and followers. . However, Fifi has spoken very little about her private life, and even often when she is teased by such questions, she knows how to go through diplomacy so as not to dwell on that part which she considers sacred.
Her birthday coincided with the quarantine time, a few days ago, but the cake came to her especially from "Albanian Sunday", which this time invited Fifi down her palace.
In a very different interview from all the early ones, Fifi said that she is not going through the quarantine with such great stress, because this lifestyle does not differ much from what she usually does: "I am always home-studio, so that I am used to quarantining myself. Most of the time, I can go down to the palace and have a coffee, but that's it, " said the singer.
Asked if she has written lyrics and music during this period, Fifi said " yes, some ", but when Arditi asked her why she writes the most about impossible loves in her lyrics, she replied: "Because at the moment it is impossible. mine ... "
Fifi further confessed that she often cries for love, even after 2 o'clock at night, because she does not want to give herself up and be weak in front of other people. But her love is sacred, so much so that no one can bear to talk about it, nor make jokes with it: " He is not an ex, he is a man who still exists, but I don't want anyone to talk about him, not even joking. He has his place. It is sacred. " - said Fifi, thus revealing a part of herself - the one who torments her the most and the one who "uses" her in her magical texts.
Do you understand now why Fifi's texts have so much feeling and worry inside them?