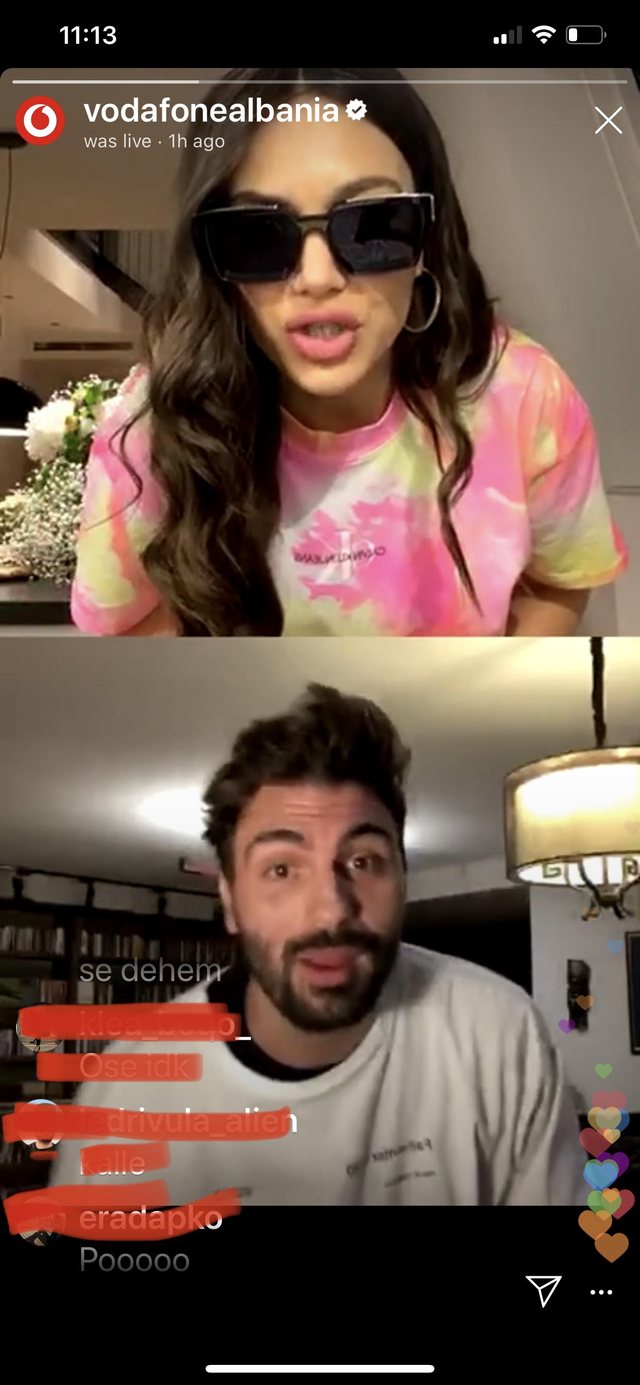 She is made up and styled herself, at home, without always having her own team of stylists and make-up artists. He with the rapper's hat, which this time needed more than style to cover his hair, which could not be fried, in all these days of isolation, so much so that, as he himself said, perhaps, soon, he will have to fix them by inserting them behind the ear.
She in the kitchen of the house, with the mobile phone supported between the package of pasta, flour and sugar on the counter. While he in the corner of his library, where as the only thing that kept his phone moving, he had chosen the toilet paper, exactly what in these times of viruses became the most interesting subject of memes on social networks.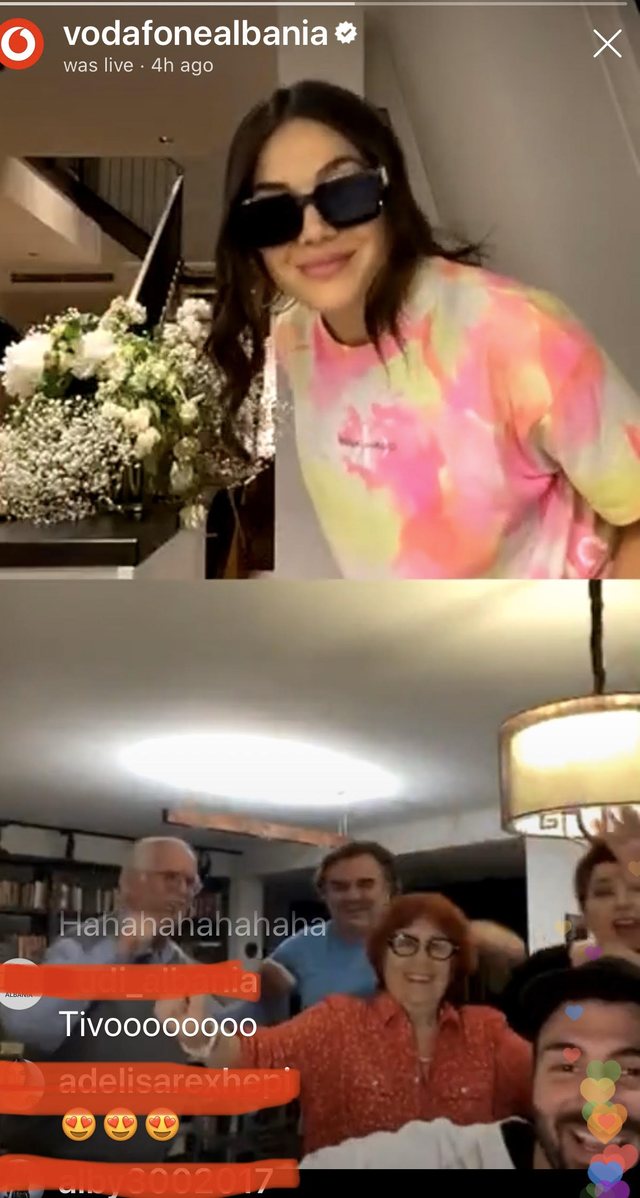 Elvana Gjata and Ledri Vula, had not even thought, (tried not and not), that a moment like this would come, when they had to sing, both together, in a concert of this format: live on instagram, careless with homemade tracksuits, invented with music in home conditions.
But this was exactly the performance, as they themselves claimed, as soon as they appeared live, which was astonishing and giving them an emotion not experienced before, above all because they felt the lack of functions, of the public in these times, it is not yet known how long they will keep them away from the concert stages and squares.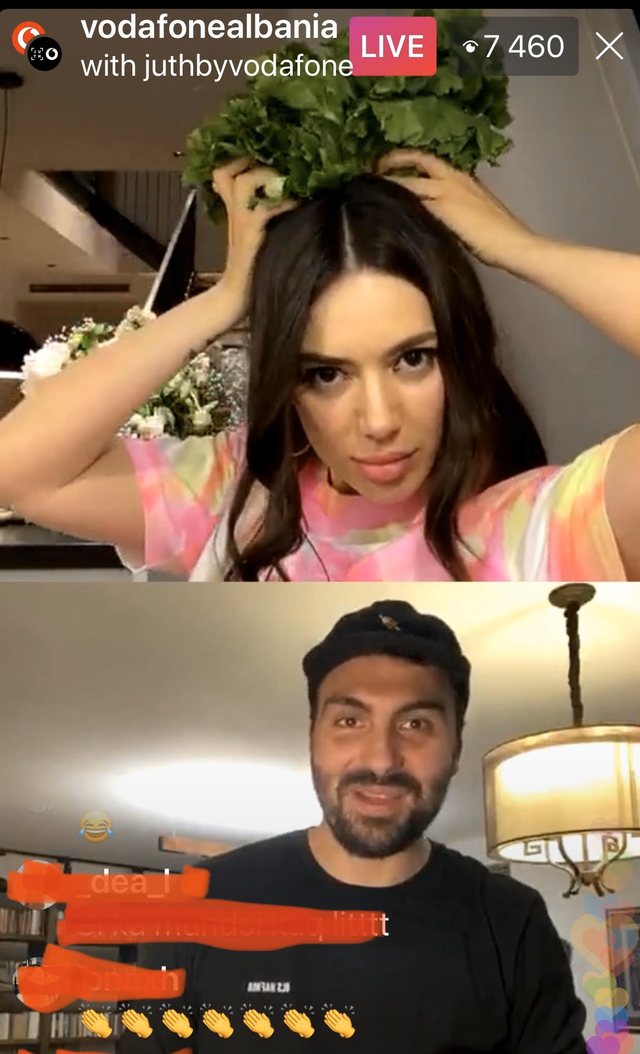 But even in such conditions, there is always a solution, and this comes thanks to technology, which challenges the impossibilities, the distances, brings the artists closer to the funs, taking them from house to house.
For this purpose, Vodafone Albania designed "Vodafone Home Concert", which started yesterday, exactly with Elvana and Ledri, "Vodafone Home Concert", in Live broadcast on Instagram of odvodafonealbania and uthjuthbyvodafone, to continue in the following weekends with artists others.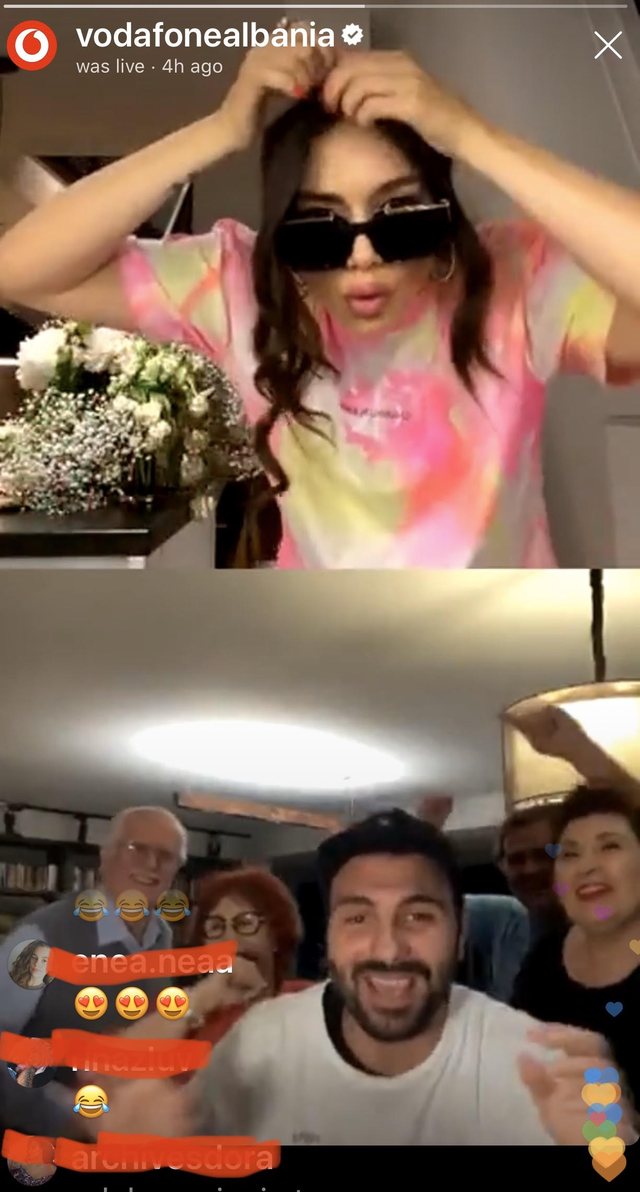 The energy that was conveyed yesterday in more than 50 minutes, in the communication between two friends like Elvana and Ledri, was fantastic, engaging, not only among the sounds of their music, but also the jokes throw and wait, among the actions of "delightful mysteries ", Which were conveyed to each other, (the salad on Elvana's head, as a styling element" alla kuzhina ", must have made everyone who saw the video laugh yesterday).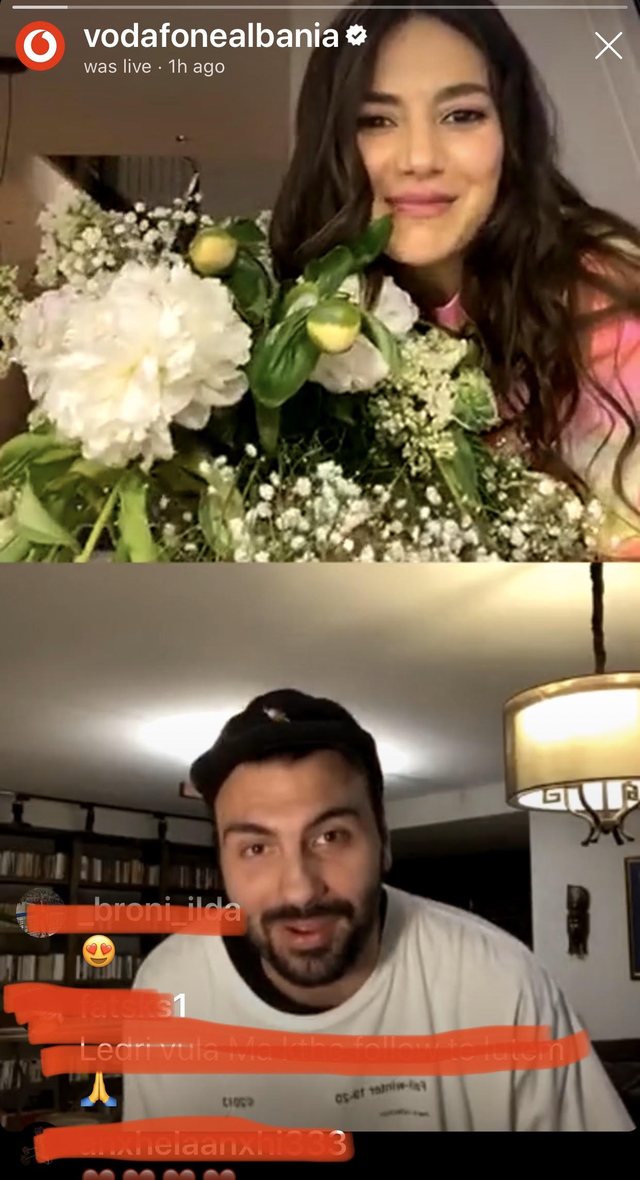 The messages that were conveyed last night in that more than 50 minutes were very significant: Elvana through a large bouquet of flowers thanked and congratulated all Albanian women, for the sacrifices they are going through in these times of isolation; wished all believers a good start to the month of Ramadan fasting; conveyed the longing she feels for her family who have been away from her these days, as her heart is full, seeing Ledri's parents and grandparents joining their performance, giving even more family spirit to this kind of concert. Ledri recalled the times of isolation of the Kosovo war, when everything was more difficult than in these times, when there is Netflix internet and you can have fun, thus encouraging all Albanians to respect the measures for some time. of insulation.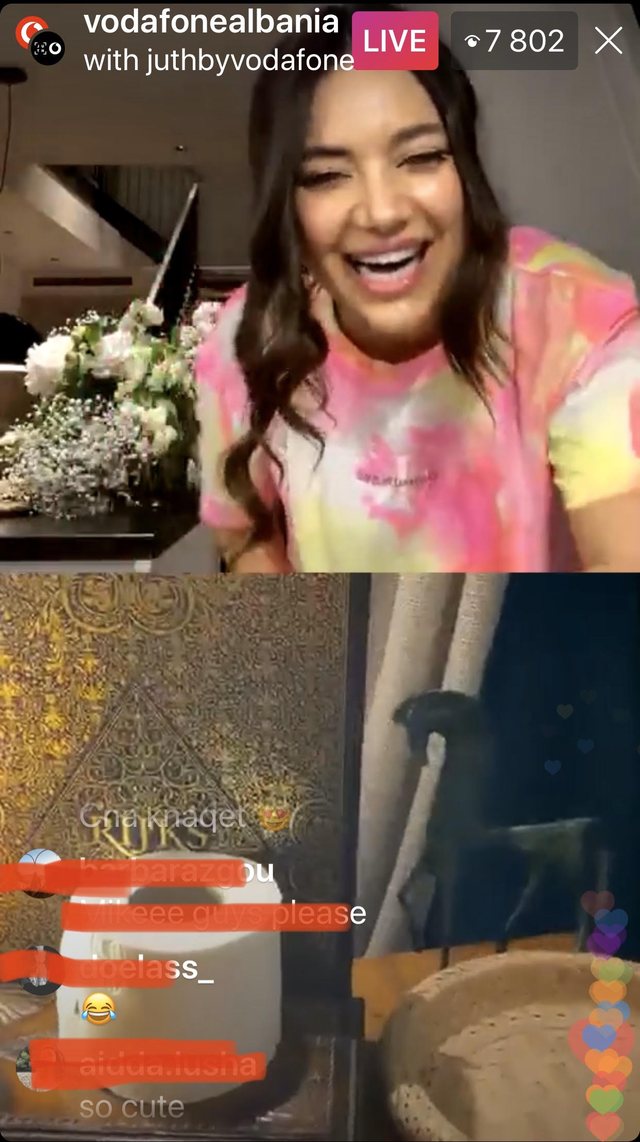 But among their hit songs, they came as we had never seen them before, as they had to come, to bring a little positive breath and energy, to these days when everyone needs them more than ever. And this energy will continue to come in the coming weekends, there Live, on the instagram of @vodafonealbania and uthjuthbyvodafone.