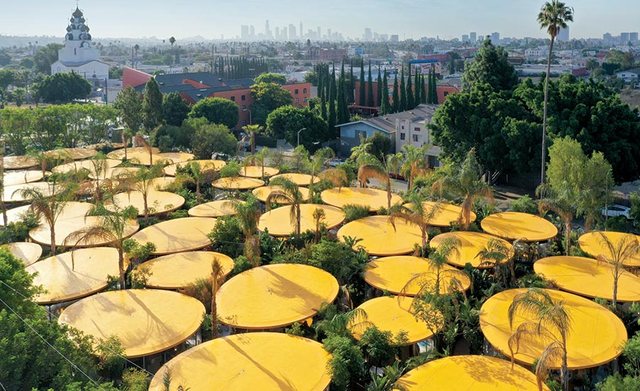 Architecture has the power to turn unused space in the city into innovative buildings. And when the project is designed for collective use, it becomes even better and more beautiful.
This also happened with an old parking lot in Los Angeles, California, which turned into what you see - a company in the middle of greenery.
The big advantage of this place is around you. Second Home Hollywood is not only another collective work space, but also the densest urban forest in the city. The project was signed by SelgasCano in Madrid, known for its modern and very stylish buildings.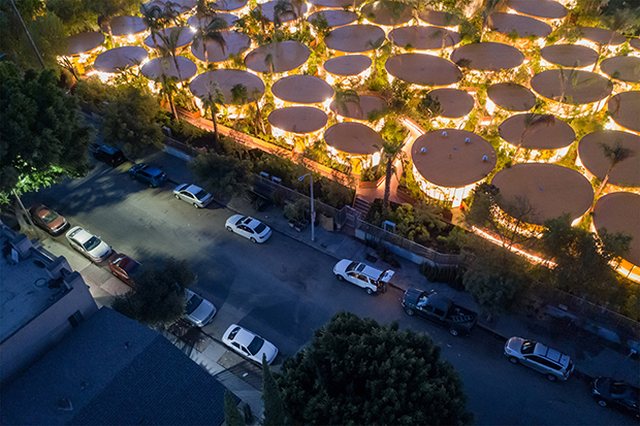 Second Home is a well-known company in London, which now has this new space in Los Angeles, focusing on an environment with lots of light, full of trees and plants, a similar atmosphere to nature. The company also has conference rooms for four to two hundred people.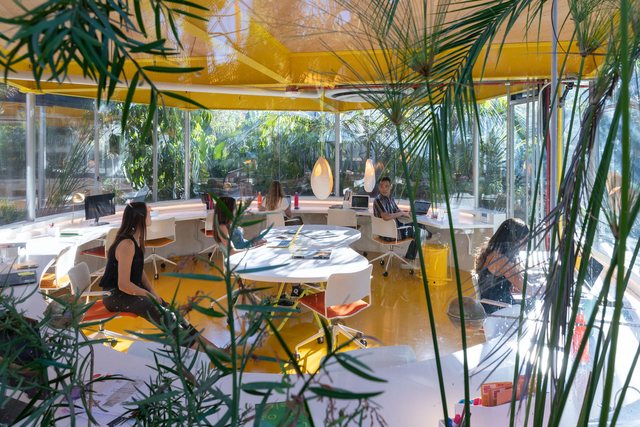 It is also intended that NGOs have free access to these spaces so that they can hold conferences or meetings on new projects.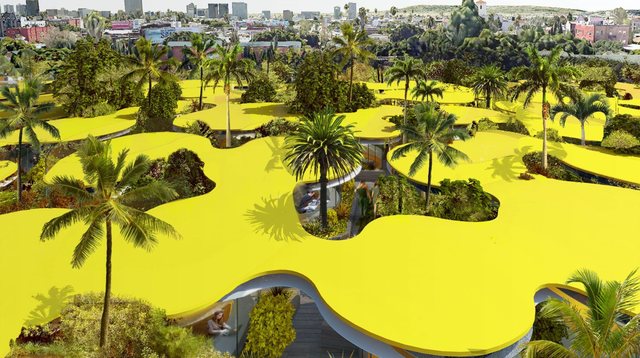 All cultural activities held at Second Home Hollywood are also open to the general public as a way to bring the community closer together. There is an auditorium, cafeteria, shops, bookstores, etc.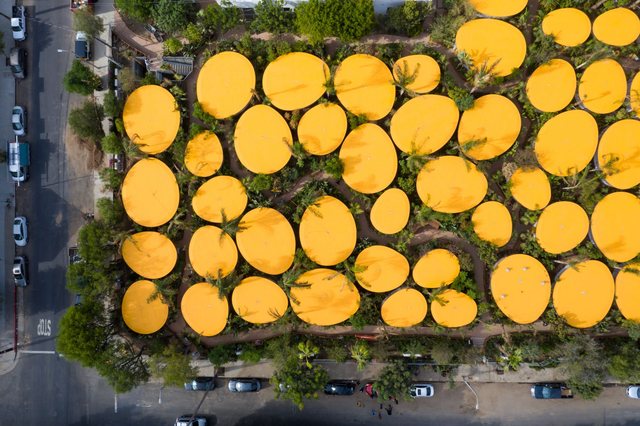 The construction of "Second Home" in Los Angeles was inspired by the houses of the 1920s and they were equally one-story houses.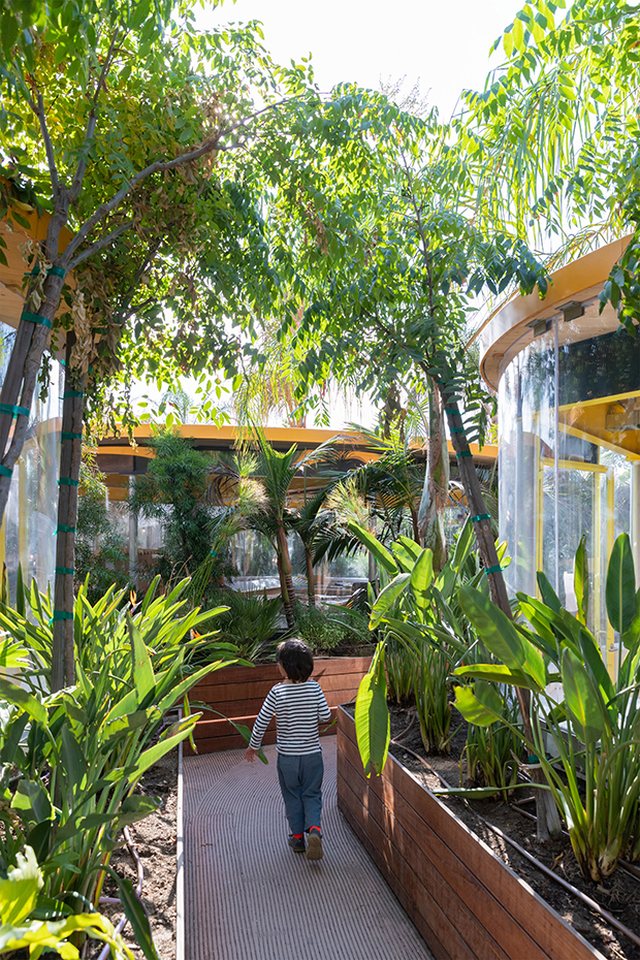 When viewed from above, the project stands out for the oval shape of the 60 studios that make up the total space of Second Home Hollywood, in addition to the wonderful yellow color of the roof, which is all in harmony with nature.