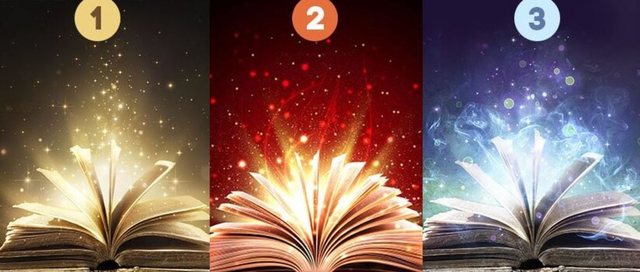 A simple and quick test can be enough to learn the possible changes in your life now. Made your choice? Let?s discover the results together.
Book No. 1:
Your choice represents innovation in the sentimental realm. If your relationship is not going well, consider this a break. You will probably make the last effort to rekindle the passion, but if no change happens, chances are you will leave that connection. There may be conflicts, tears, but don?t worry. If you are single, a new love must come soon.
Book no. 2:
For a long time, stress has been part of your routine. You are tired, angry, but everything will be over soon. Your days will find peace very soon. You will find happiness that you have not felt for a long time. Good humor and a smile will be your best friends.
Book no. 3
Most likely, this month, you will realize the dream you have long wanted. Are you planning a trip? Do you want to give yourself a gift that you have not been able to buy so far? Well, I think this is the right time. By the end of May, everything will be real, as if by magic.