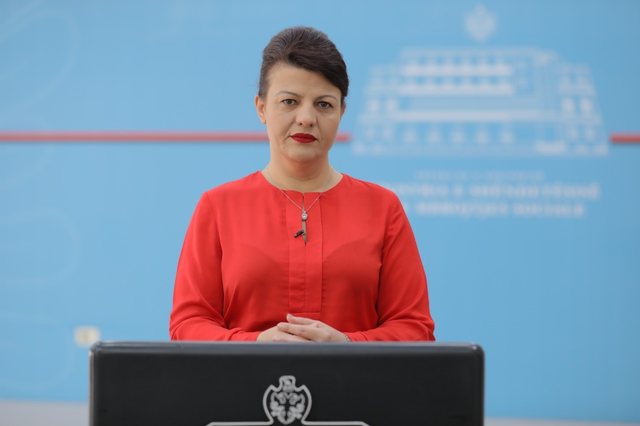 Eight new positive cases were registered today in our country, while yesterday they were 12. All cases are related to previous cases.
For more than 3 weeks we have no loss of life. 79% of those affected are already recovering
We present to you the epidemiological situation of Covid19 in Albania, in the last 24 hours.
Analyzing the epidemiological data, the number of new cases in the last 24 hours, the number of deaths and the number of hospitalized persons, we can say that the epidemiological situation of Covid19 in Albania is stable.
Currently, 16 patients are hospitalized in the infectious disease service and only 5 of them are in intensive care.
Thankfully over the last 3 weeks we have had no loss of life from Covid19 and this is an indicator of the persistence of this epidemic outbreak.
During the last 24 hours, 200 citizens were tested as suspects affected by Covid19 and 8 cases were confirmed positive.
The geographical distribution of cases is as follows: 5 cases in Tirana, 2 in Durrës and 1 in Kruja, contacts of previous positive cases. 6 citizens are cured.
Since the beginning of the epidemic, over 14,000 molecular and serological tests have been performed.
To date, 989 COVID-19 citizens have been positively confirmed. Of these, about 79% are cured.
There are currently 175 active people in our country with COVID19, mainly in Tirana, Durres, Kruja, Shkodra.
The Ministry of Health and Social Protection invites citizens to be careful, respecting the measures imposed. If you have signs of Covid19 call the unique National Emergency number, 127. For information about COVID19 and psychological counseling, please call the green line 0800 40-40.
COVID-19 - Statistics (23 May 2020)
Total tests 14459
Molecular testing 13133
Serological tests 1326
Positive cases 989
Cured cases 783
Active Cases 175
Loss of life 31 (Tirana Region 18, Durrës 6, Fier 3, Vlora 1, Shkodër 2, Kukës 1)
The geographical distribution of active cases is as follows:
Tirana 62
Durrës 50
Kruja 27
Shkodër 10
Berat 10
Kamëz 9
Fier 4
Elbasan 1
Mirditë 1
Korça 1
Source: Shqiptarja.com