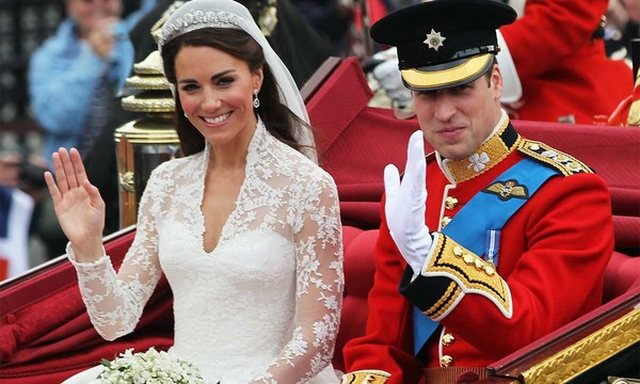 Prince William and Kate Middleton, unlike Meghan and Harry, have always stood out for their diligence in adhering to royal rules and protocols. Recall that they do not appear in public, Kate does not break the dress protocols and has never been rumored for scandals. However, the rules are made to be broken, even by a duchess like Kate.
Kate even broke the rules once she became part of the royal family. On their wedding day, Kate and William broke not one but several rules. The first was the fact that they had companions (Kate's sister Pippa Middleton and Prince Harry) - a tradition that does not exist at royal weddings. Also, the second kiss they exchanged on the balcony of Buckingham Palace, as well as the fact that they did not leave for their honeymoon on their wedding night, were breaking traditions.
But there is something else. Kate has also broken a 350-year-old tradition on her wedding day. It has to do with her hair. The Duchess chose to keep her hair loose, while for 350 years it has been a tradition that every royal bride should keep her hair caught on her wedding day.
According to the documentary "William & Kate: The Journey", the duchess was advised by the royal family to keep her hair captivated, as was the tradition, but she "fought" to the end in order to achieve her goal. kept released.
However, they fell into a compromise - as a result Kate kept her hair half-caught. While after the ceremony, with the second dress, she released them and left them with big waves, as she wanted from the beginning. Well, after all, Kate is also a occasional rebellious duchess.