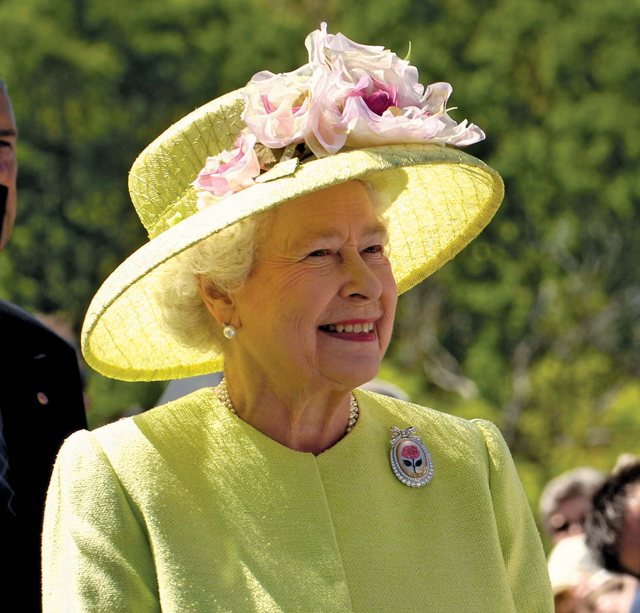 Queen Elizabeth II practically wrote the royal rules of fashion. And for this purpose, it rarely happens that she deviates from the dress code. And, with so much attention paid to each royal outfit and the messages she sends, it's no wonder she uses her outfits to convey some hidden messages from time to time.
1. Queen Elizabeth II's wedding dress: November 20, 1947.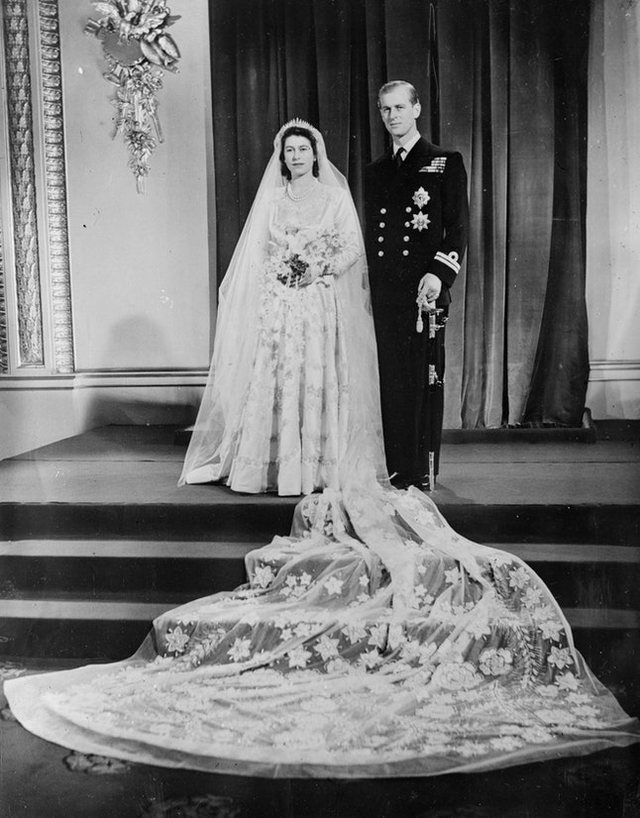 According to the Royal Collection Trust, Queen Elizabeth II's wedding dress was made of ivory silk and had crystals and 10,000 pearls. The tail was inspired by the famous painting 'Primavera Renaissance' by Botticelli, symbolizing the rebirth and growth after the war, "which spoke of the economic crisis in Britain at the time. In fact, the state of affairs affected how the then princess paid for her dress. "In 1947, Britain was still subject to rationing, so Princess Elizabeth collected clothing vouchers to pay for the dress."
2. Visit to Fox Film Century 20th Studios: February 27, 1983.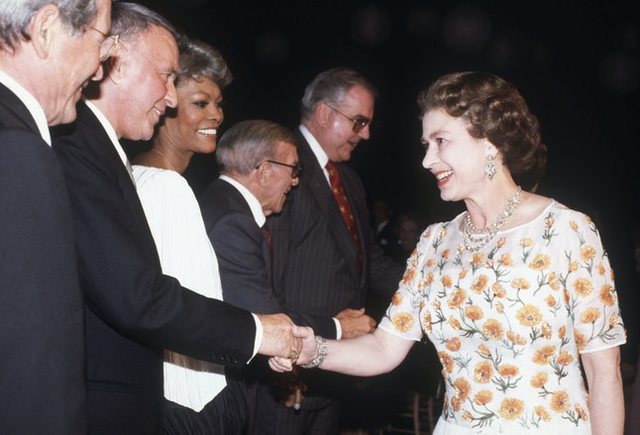 While visiting Fox Century 20th Studios in Los Angeles, California in 1983, the queen respectfully chose to wear a white dress adorned with poppies, which are California's state flowers, so it's hard to be a coincidence. that she chose this particular look for the occasion.
3. State visit to Ireland: May 18, 2011.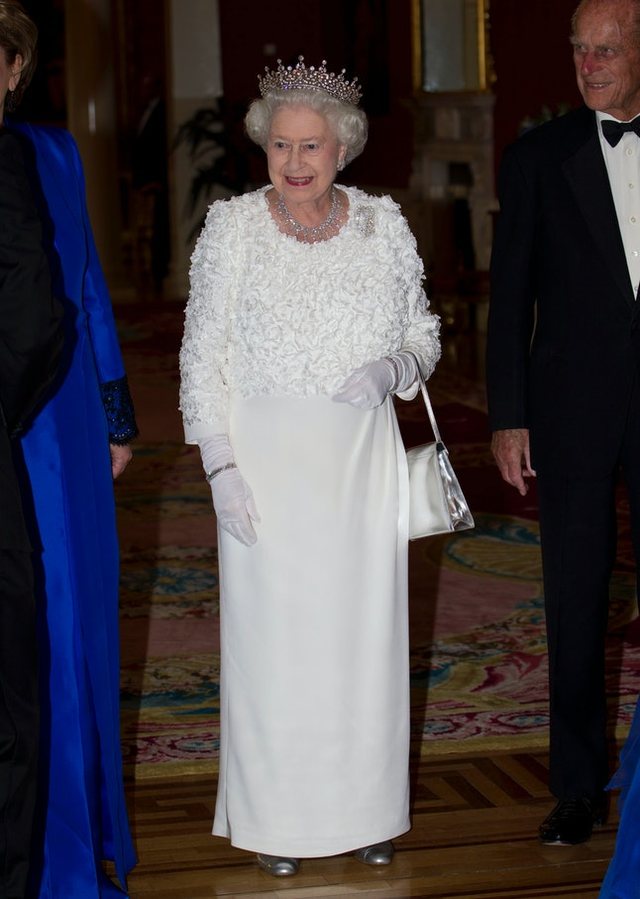 While not immediately clear, the dress Queen Elizabeth II chose to wear for the "State Dinner" during her 2011 trip to Ireland was white, with nearly 2,100 clover embroidered all over her body. Since the clover is a symbol of Ireland, the queen found a way to greet the country that awaited her with elegance.
4. Opening of the British Parliament: 21 June 2017.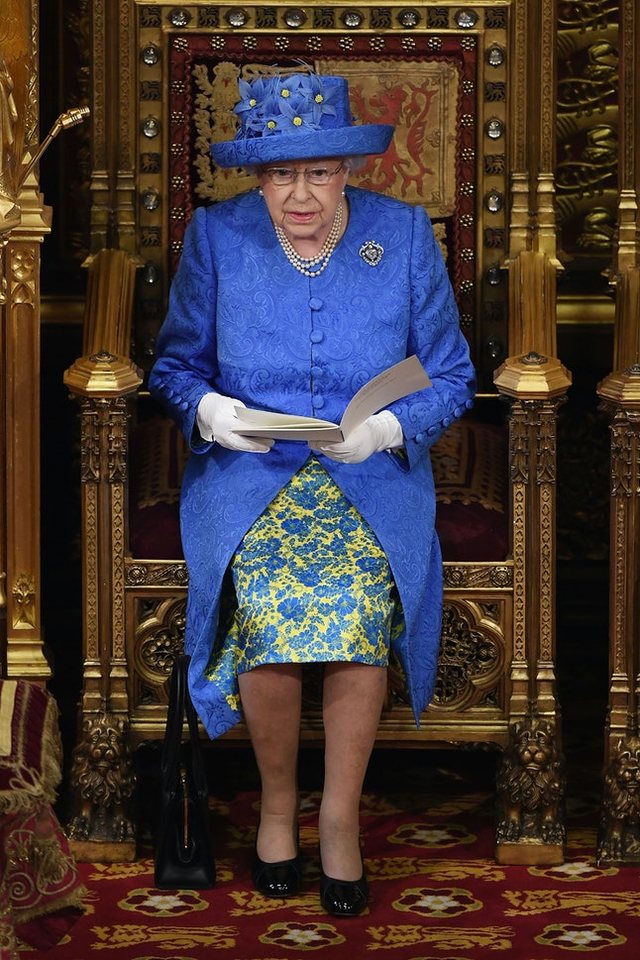 After the controversial Brexit referendum, Queen Elizabeth II opened the UK Parliament in a blue coat and a yellow and blue floral dress with a hat as well as yellow flowers that combined with the dress. Many suspect that her choice to wear the colors of the EU flag suggested that she not accept the final decision.
5. The wedding of Prince Harry and Meghan Markle: May 18, 2018.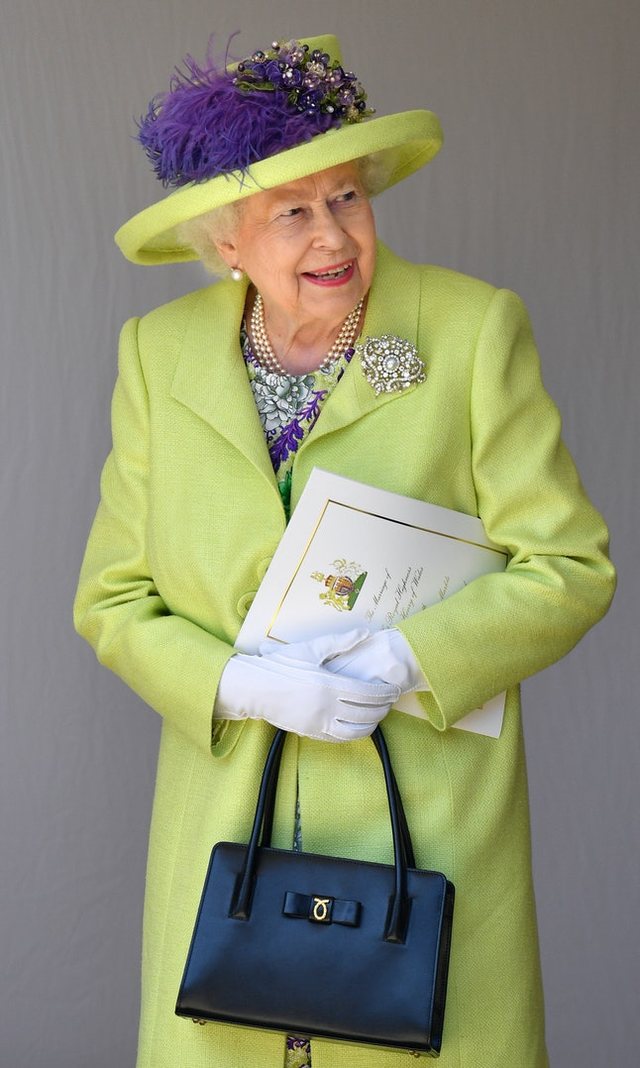 The Queen chose a green and purple dress for the wedding of Prince Harry and Meghan Markle. For the outfit, color consultant June McLeod told Good Housekeeping that "green is a very significant color that implies respect and purpose for the future."
As for purple, she said, "It's a proud color. It also symbolizes purity and shows a passion for creativity." As such, it can be speculated that the look was her silent wedding approval.
6. Trump State Bank: June 3, 2020.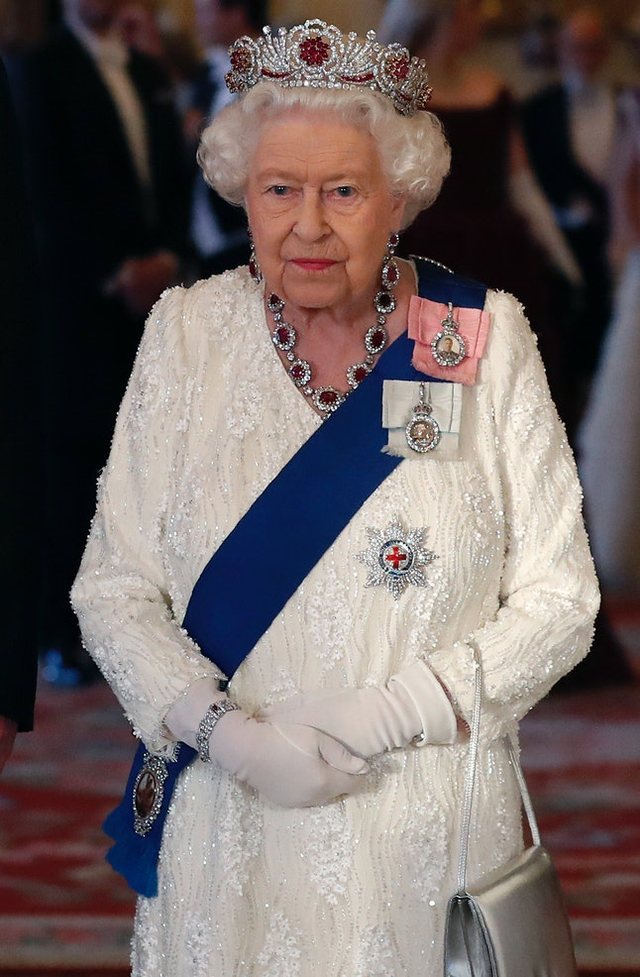 The House of Garrard created a diadem with a ruby and diamond for the queen, made of 96 rubies. It was given to the queen by the people of "Burma" as a wedding gift.
The jewelery house said it was "intended as a symbol of protection from disease and evil" and she chose to wear it when she met with President Trump in June 2019.
7. Addressing COVID-19 to the Nation: April 5, 2020.
When Queen Elizabeth addressed the nation, she chose an emerald green dress and a turquoise diamond brooch. The green tone is likely to be chosen to symbolize growth and renewal, but the pin was a family heirloom: a gift from Queen Mary after her death in 1953. Historically, this pin is thought to mean protecting and strengthening leadership powers.