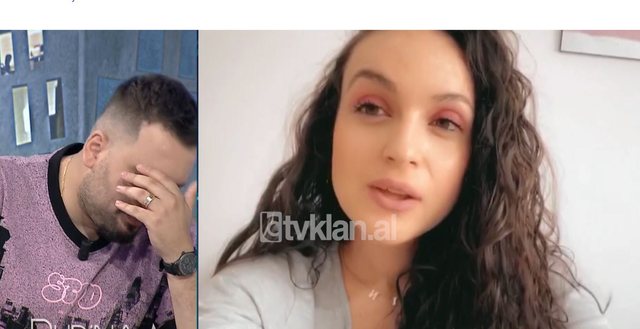 The comedian, Visjan Ukcenaj, was invited this Saturday to "Rudina", on TV Klan, together with his son, Divin.
But through a message, his wife, Jona, also became part of the program, who, in addition to expressing her love for her two dearest people, also had a question for the "Clan California" actor.
Jona Xhelilaj: But before I leave, I have another question for my father. I want to tell her that when we were last time with Rudina, when Divi was in her mother's womb, we talked about the wedding, which we will do when Divi is born and present at the wedding. Now that Divi is 1 and a half years old. When will we do that wedding?
Visjan Ukcenaj: We do it with 'Skype' spirit, with 'Skype'.
Rudina: You promised, is the wedding still going on in your plans?
Visjan Ukcenaj: Yes, we really want to do a beautiful ceremony, to be honest. Even so, owning one is still beyond the reach of the average person.
Rudina: As soon as there is an opportunity to have a wedding, it is not open yet.
Visjan Ukcenaj: But now nothing is being done, people are not living, people are stressed.
Rudina: Do you want to have a big party? How did you imagine it?
Visjan Ukcenaj: Not great, we want to do something special and focus on us. Ie. we want to do something special that will forever remain a memory only for us. So our closest people will be invited to something special of ours. Because usually in Albania we see that weddings are held for the tribe and we do not agree with this part.
Rudina: So you want to enjoy it?
Visjan Ukcenaj: Yes, let us enjoy it.