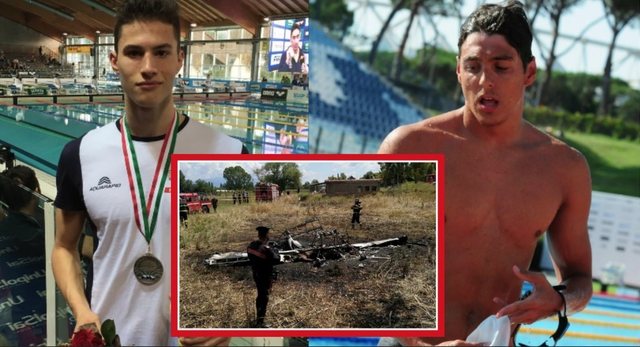 A small plane crashed shortly after takeoff from the Crazy Fly flight school in Nettuno, on Avezzano Road. As a result of the tragic accident, two young athletes who were on board died; 22-year-old from Forli, Fabio Lombini and 23-year-old novelist, Giole Rossetti. The latter, according to Italian media, has been in piloting. It is learned that the plane crashed after taking off and caught fire for reasons still unclear.
Lombini won the Silver Medal at the 2017 Winter Swimming Championships, in the 200m freestyle with a time of 1'44 ″ 60, in the Italian national team's lap at the Taipei Universiade.
The swimming federation has expressed its condolences to the families and friends of the two swimmers. Consolations also come from President Paolo Barelli, as well as other representatives of the national swimming team.
Italian media report that the two professional swimmers had just received their plane licenses. The plane they were flying was of the P92S brand, owned by Rossetti.