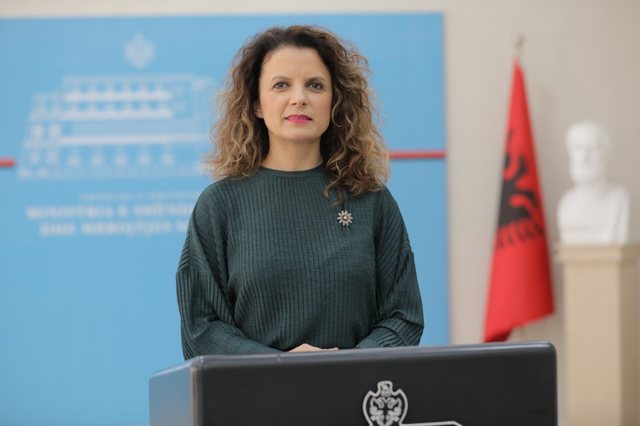 In the last 24 hours, 102 tests have been performed in the Virology Laboratory at the Institute of Public Health, of which 6 positive cases have been confirmed (9 less than yesterday), respectively there are 4 in Tirana (of which one health personnel), 1 case in Durrës, and 1 in Mat. Positive identifications for Covid19 in the last 24 hours are new contacts and cases for which an epidemiological investigation is being conducted.
Currently, 28 patients are being treated in the infectious disease hospital, of which 3 are in intensive care, one of them is intubated. In the last 24 hours, 5 citizens have recovered, bringing the number of recovering to 877. IPH states that since the beginning of the epidemic, over 16 thousand molecular and serological tests have been performed. Since the beginning of the epidemic, there have been 1143 confirmed cases. Currently there are 233 active people with COVID19, mainly in Tirana, Durres and Kruja.
"Despite the increased trend of positively confirmed cases over the past week, recorded in two new outbreaks, we are currently seeing the epidemiological situation appear stable. The strategy of easing measures will continue in parallel with a higher degree of readiness. of epidemiological structures, for the identification of cases and the deepened epidemiological trace.
From today, the biggest relief will start from the beginning of the epidemic, with the removal of all movement restrictions, the opening of land borders and a series of other activities. Mass activities and gatherings that are considered high risk for the spread of Covid19 will continue to be banned.
The Ministry of Health and Social Protection invites citizens to be careful and not to lower their vigilance. It is up to the citizens to keep the epidemiological situation under control by respecting the established rules, in order to protect themselves and their relatives.
Do not neglect the signs of the disease and for any concerns call the unique number of the National Emergency, 127. For information about COVID19 and psychological counseling, please call the green line 0800 40-40 "closes the appeal of the Ministry of Health.
COVID-19 - Statistics (June 1, 2020)
Total tests 16277
Molecular testing 14825
Serological tests 1452
Positive cases 1143
Cured cases 877
Active Cases 233
Loss of life 33 (Tirana Region 20, Durrës 6, Fier 3, Vlora 1, Shkodër 2, Kukës 1)

The geographical distribution of active cases is as follows:
Tirana 147
Durrës 28
Kruja 17
Shkodër 10
Kamza 10
Mat 9
Lushnje 6
Berat 2
Fier 2
Korça 1
Librazhd 1
Source: Shqiptarja.com