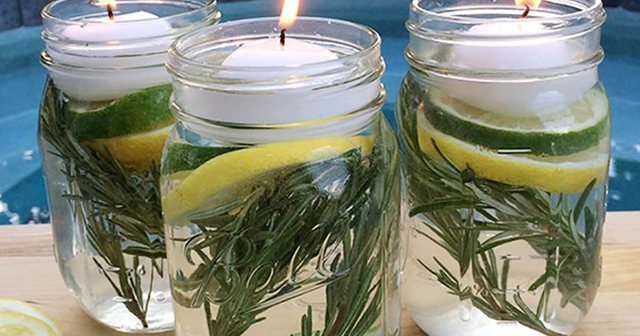 Temperatures have risen and as a result the presence of mosquitoes has been felt during the summer evenings. In recent years, many Balkan states are facing cases of mosquito-borne infections. Especially after 2009 and onwards, there have been some cases of West Nile virus, but also some cases of malaria. Mosquitoes can also transmit other dangerous viruses such as Zika, tropical viruses, etc.
In addition to other ways you constantly choose to get rid of mosquitoes, we present you with a simple recipe, with natural products.
What do you need:
Glass jar
lemons
Lime
water
Fresh rosemary
candles
Aromatic oils
How to prepare:
Cut the lemon and lime into thin slices and place in two in each jar. Add two small rosemary branches. Then fill the jar with water and add 10 drops of each flavoring oil. At the end put the small candle and everything is ready.