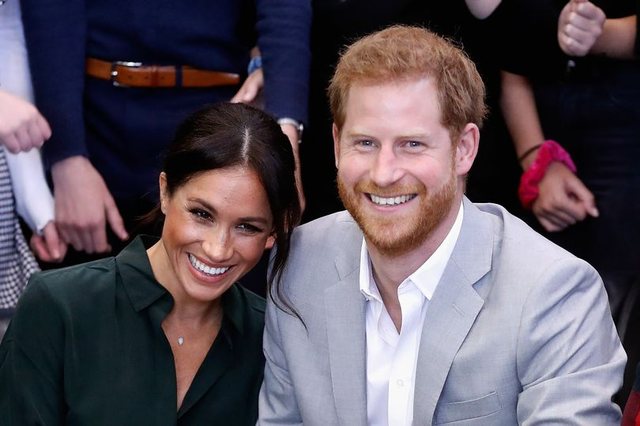 Meghan Markle and Harry were criticized on social media this week as they showed their support for important causes in the UK.
The couple is currently isolated in Los Angeles with their one-year-old son, Archie Harrison, after retiring as members of the 'Royal Family' to make their own way.
And since the relocation, they have kept themselves busy with charity work, and have supported the Black Lives Matter movement.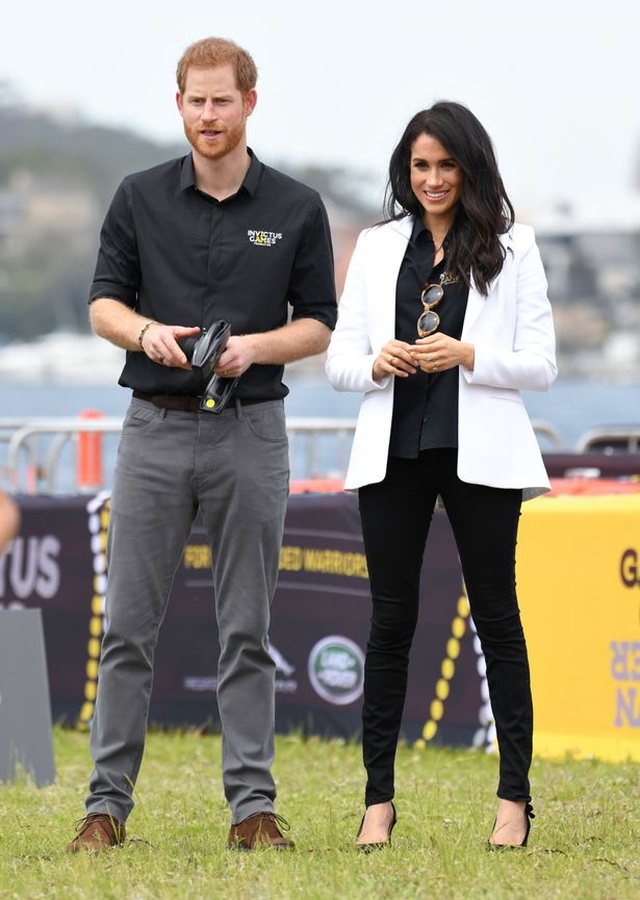 Now, the duo have found time to send a heartfelt letter to the National Sports charity StreetGames, which helps young people in disadvantaged areas, reports the Daily Star.
But some social media users have been left speechless by Harry and Meghan's decision to use their shared H&M monogram with a crown on top, despite distancing themselves from the kingdom.
However, they have decided not to call themselves the Duke and Duchess of Sussex or to use an HRH title and instead have signed the letter "Harry & Meghan".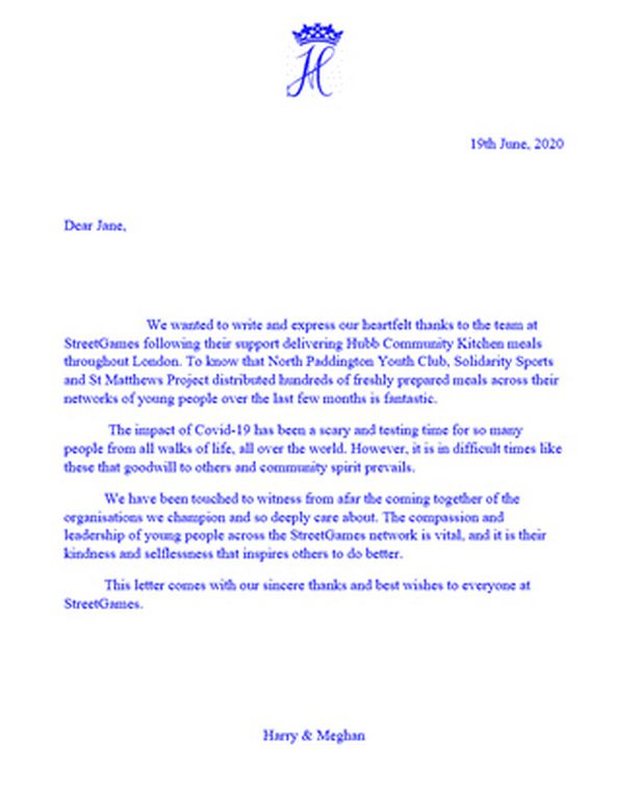 The organization has played a crucial role in distributing fresh food to young people across London during coronavirus pandemic.
They said: "We wanted to write and express our heartfelt thanks to the team at 'StreetGames' for their support, offering culinary food to the 'Hubb' community across London."
"The impact of Covid-19 has been a frightening and test time for so many people from all walks of life, all over the world."
"However, in difficult times like these, goodwill prevails for others and the spirit of the community."