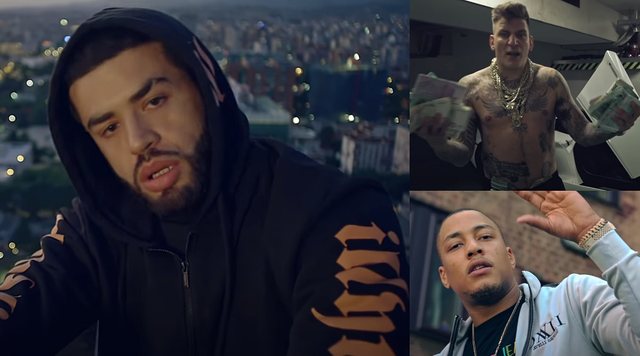 It's a time of pandemic, there are no concerts, no trips, no new music productions, and we are not used to seeing them during the summer season, but these elements are not an obstacle when it comes to Noizy. If Friday comes, always stay ready, if you are a Noizy fan, no matter how difficult the situation, because he has one song to publish and another waiting in the drawer paktën At least!
It has only been 24 hours since the last song was published, which, without a doubt, will become a hit on hot days and will accompany the summer beaches.
"All Dem Talk" is the latest song Noizy has released at midnight on Friday in collaboration with two international artists, Gzuz & Dutchavelli.
In just 24 hours, the song has recorded more than 2 million clicks on YouTube and the trend is ever-increasing. Just a few hours after its publication, "All Dem Talk" entered the charts of music trends in more than 10 European countries, such as Germany, Italy, Austria, etc.
The song and all its production has been worked with special care by the Albanian rapper and collaborators, Gzuz & Dutchavelli.
Once again, Noizy has shown that he is unrivaled in this click competition and the more life the song has, the more that viewership records. The reasons for success can be several, but the ones that are stronger and that Noizy has sniffed their success are 3.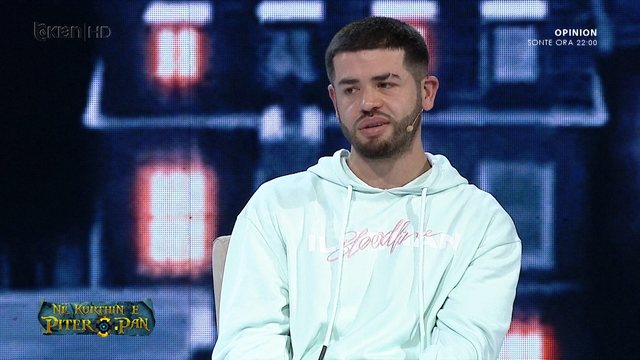 1. Creativity
Of course, being creative is an art of mastery of using it in any new product you market. Hip hop-I is not simply and only a standard musical rhythm that is repeated. If there is no creativity in it, the songs would not be a success. Noizy mastered this skill early on, so she uses new elements in every new song. Within the music and its rhythm, he experiments by recognizing the strengths not only of the musical genre he delivers, but also of swimming in safe waters within the notes of his characteristic voice.
2. Collaborators
Who more than he knows every rapper that comes out on the market. Not only the successful ones, but also the young people who have a special style of rap singing, become friends and collaborators with Noizy in his new productions. As has happened in this case. Gzuz & Dutchavelli are not unknown to the music market, but together with Noizy, they create a trio that appears in the first hours after the release of the song that will be successful and will bring together all the fans around the world.
3. The Albanian element
Here is the strongest point of the Albanian rapper. If there is no Albanian element in a song, a new clip, know that it is not Noizy. If you start with the outfits, you know the famous brand Illyrianbloodline, which finances Noizy's outfits, but you can continue with other details from the clip, the new stadium "National Arena", the red and black colors that give light from time to time times the clip, but also other patriotic details (Dibran?s pride in the text) that are very important to Noizy. He already knows how to show origin and accept it with pride, even in music, no doubt, it is an element that everyone will love? Noizy, even more so.
A fourth, fifth, sixth reason?. It is the great investment that the Albanian artist makes for his music and for all those who love him.