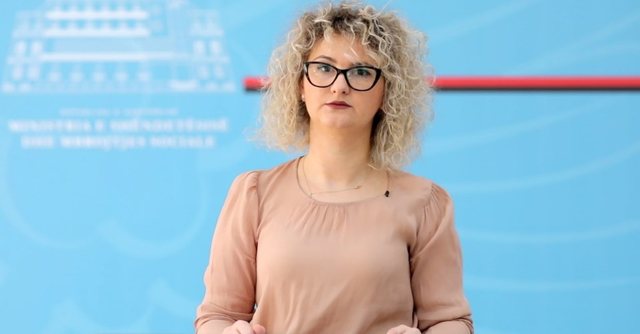 Three patients have lost the battle with coronavirus by dying at the Infectious Diseases Hospital at QSUT in the last 24 hours. The balance is alarming, as this is the third day in a row that three COVID-infected patients have lost their lives. The victims are a 44-year-old from Durrës, a 71-year-old patient from Tirana and an 85-year-old also from Tirana.
The Ministry of Health states that all three patients had some concomitant diseases and could not survive due to the aggravation of their health condition, despite intensive treatment by the medical staff. There are still hospitalizations in the infectious disease hospital where 79 patients are currently being treated, 7 of them are in intensive care, while 3 are intubated. Meanwhile, the number of infected people is increasing compared to yesterday.
Of the 371 tests to suspect Covid19, 69 tested positive. The geographical distribution of cases is as follows: 23 cases in Tirana, out of 10 cases in Durrës, Kruja, 6 in Vlora, 5 in Mat, out of 4 cases in Kurbin, Kamëz, out of 2 cases in Shkodra, Fier, Kavaja, 1 in Lushnje. Despite the positively identified daily cases, the good news is that in the last 24 hours 25 citizens have been cured, bringing to 1459 the number of cured since the beginning of the epidemic. Currently in our country there are 1014 active people with COVID19, mainly in Tirana, Shkodra, Durres.
The Ministry of Health and Social Protection appeals, as every day, to citizens, businesses, to strictly respect the implementation of the recommended measures: physical distance, use of masks in service and when it is not possible to respect distance, personal hygiene, disinfection and premises, their ventilation, in order to limit the spread of Covid19.
"Anti-covid Task Force inspectors will continue to monitor every subject, in institutions or commercial businesses of all kinds, for the implementation of security protocols. Violation of the rules by anyone will be considered a risk to the lives and health of others. The Ministry of Health and Social Protection once again has a prayer for citizens and businesses to be careful because the virus is still among us. If you have signs of the disease call the National Emergency number 127 and the green line 0800 40 40 for psychological counseling or any information about Covid19 "closes the appeal of the Ministry of Health.
COVID-19 - Statistics (June 30, 2020)
Total tests 27034
Positive cases 2535
Cured cases 1459
Active Case 1014
Loss of life 62 (Tirana Region 34, Durrës 11, Fier 5, Vlora 2, Shkodër 8, Kukës 1, Elbasan 1)
Geographical distribution of active cases by counties:
Tirana 370
Durrës 212
Shkodër156
Vlora 106
Fier 49
Lezha 43
Korça 28
Kukës 18
Elbasan 13
Gjirokastra 7
Berat 6
Debar 6
Source: Shqiptarja.com