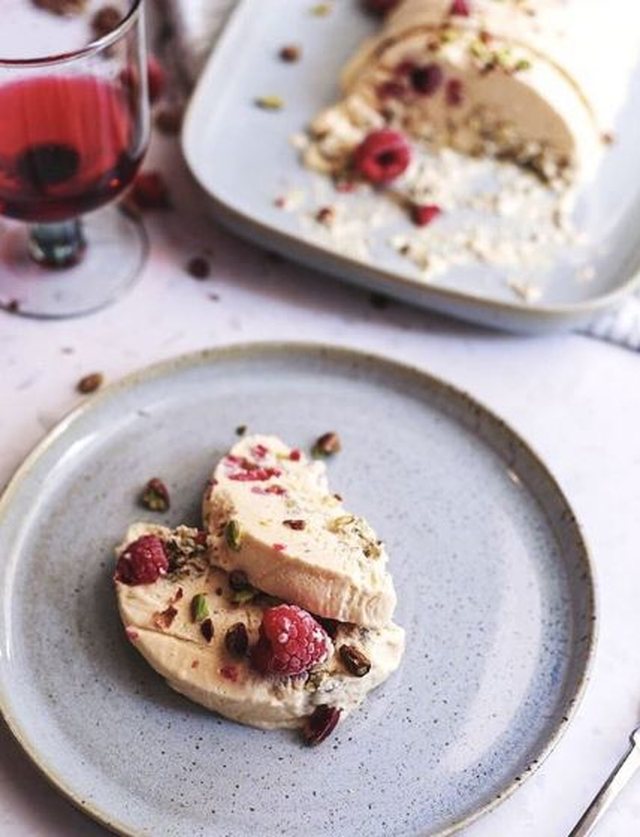 Forget the heat for a few minutes! A simple recipe that will give you a fantastic taste in no time! Enjoy your meal!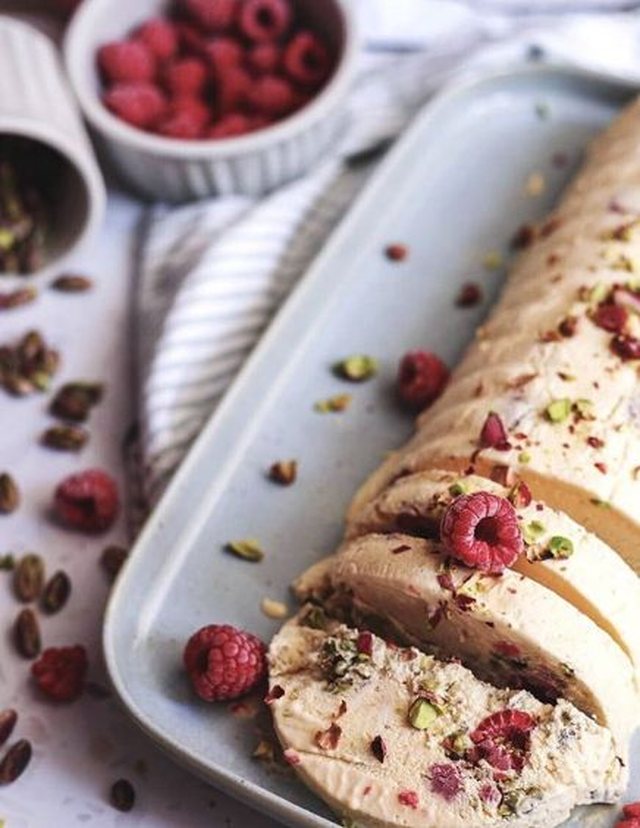 Ingredients:
6 egg yolks
3 tablespoons honey
150 g raspberries
100 g of pistachios
250 ml pana for cakes
2 tablespoons rose syrup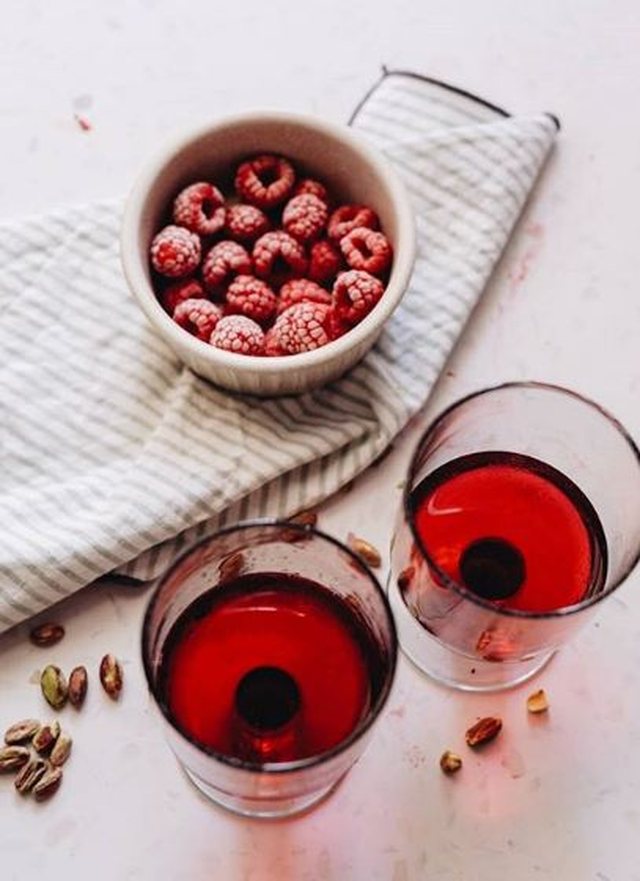 Preparation:
In a large bowl beat the egg yolks with the honey for about 10 min, until the mass has turned into beautiful yellow foam. In the other bowl, beat the cake pan until it hardens (when you turn the key, it doesn't spill). Gradually transfer the pan to the egg yolks, stirring with a spatula from top to bottom. Add two tablespoons of rose syrup for a special flavor. We crush the pistachios and throw the raspberries in the created mass and then we pass them in a container / form where we have laid a cellophane paper before. We put it in the freezer for at least three hours and then serve it. We accompanied it with pink syrup!