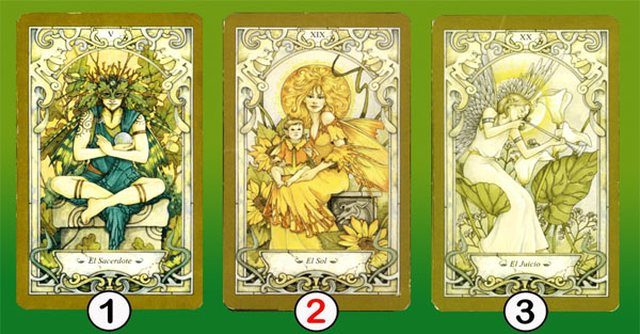 Through magic, the interpretation of the signs of nature and the use of cards as in this case, we can discover a lot about what awaits us in the future. It's this moment to trust your intuition and make a choice and then discover something expected that will "knock" on your life in the days ahead. Are you ready?
The first card
This card symbolizes unity and unites all spiritual beliefs. If you have chosen this card, it means that in the coming days, you will be looking for answers in spiritual conventions, but far from traditional religious conventions. It is important to balance your actions with the desires of your heart and be kind not only to others but also to yourself. You are at the beginning of a process of transforming your soul and your life.
The second card
This card symbolizes a season of achievement, happiness, light, optimism and pleasure. Everything you want will come into your life and fill you with love and good things. The sun represents love, development, health, beauty and success, and if you want to be a mother, you are lucky because this card can also indicate a possible pregnancy. It is a card that, by bringing such good things into your life, requires you to be generous and help others in order to multiply these blessings.
The third card
It's a new start card! Soon there will be rebirth, you will close the old cycles and start new cycles. The time has come to leave everything that does not fill your heart or your life without experiencing pain, sadness or fear. It is time to evaluate, learn, grow, mature and take another step safely and peacefully. This card is called New Beginnings because you will leave behind everything you will no longer need to start a new life. If you are in the midst of legal problems, they will be resolved and if your desire is to be a mother, this letter shows adoption (perhaps you should consider this possibility).