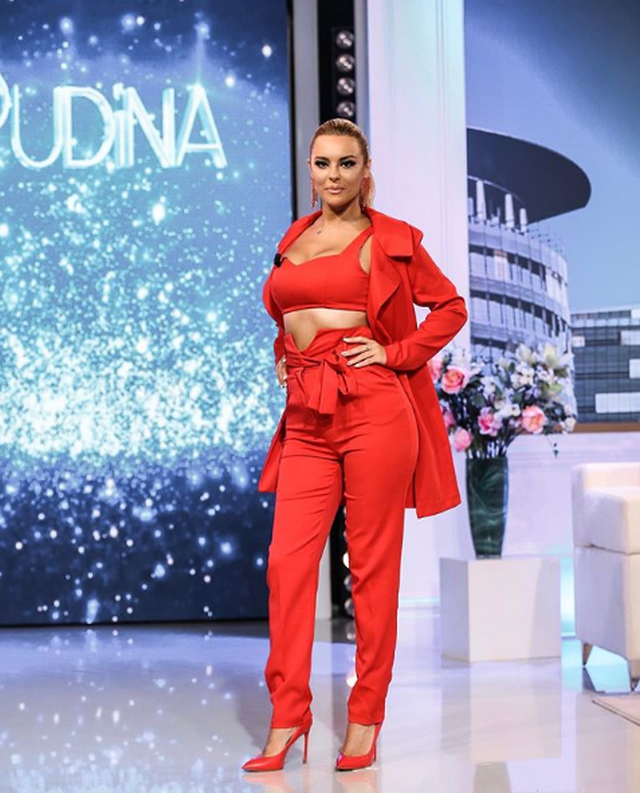 Singers are in the group of people who are living and experiencing more than the entire long period of pandemic. Not only because of the isolation, but also because for them it is still not allowed to exercise artistic activity due to the still present anti-Covid measures.
Angela Peristeri, as a good part of her colleagues, had almost some new music projects, which she expected to make public, but the pandemic was also an obstacle for her. Until, finally, he decided to at least throw in the music market a new, summer song, "Dashni", which he promoted this afternoon in "Rudina".
Although not yet fully recovered from the period of pandemic, Angela said she has not experienced a period of isolation at all. At first, she said, she had no problem isolating herself because she had gone through a busy period of activities, concerts. He did all the things he liked most, including cooking and after a few weeks, he found himself in a panic. As the singer showed, she has passed the quarantine period only, because her parents live in Tirana in another house, but she did not go to meet them. He didn't even leave the house at all, not even to throw garbage…
However, isolation was not easy at all: "It was a very tiring period," says Angela, adding that during this time she panicked twice: "I panicked, I passed twice. I was out of breath, my heart was pounding, " she says, recalling the experiences of those days, convinced that everything was created because of isolation, because there was no other serious problem.
How did he help himself in these cases?
"You have to consult a psychologist, live a quiet life, play sports," said Angela, adding that thankfully, all this feeling passed quickly, almost 20 minutes: "It happened to me twice in total." but chose not to take sedatives, except for some tea during those days…
" I remember it with a very bad feeling. I wish it passes quickly, because for me it was a very bad period " , - said Angela for" Rudina ".