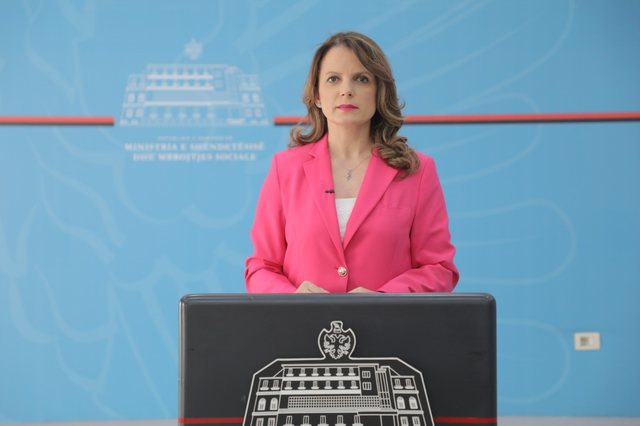 Albania continues to have alarming numbers of fatalities and those affected by COVID. In the last 24 hours, 3 victims have been recorded at the Infectious Diseases Hospital. A 57-year-old from Shkodra, a 65-year-old from Tirana and a 76-year-old from Durrës, with some concomitant diseases, lost their lives in the infectious disease hospital, despite the efforts of the medical staff, bringing the total number of victims to 72. In the last 7 days, 21 victims have been recorded. The number of infected people continues to have an increasing trend, as today it has set a record figure, 90 cases in 24 hours from 362 tests. The geographical distribution of cases is as follows: 35 cases in Tirana, 12 in Kruja, 10 in Kurbin, 8 in Vlora, 6 in Shkodra, 4 in Përmet, 3 in Pogradec, 2 cases in Kukës, Lezhë, Kavaja, Lushnje, from 1 case in Kolonjë, Vau i Dejës, Kamëz, Durrës.

The situation in the infectious disease hospital continues to increase with the number of cases where 80 patients are currently being treated, 8 of them are in intensive care, while 1 is intubated. While receiving hospital treatment, another two-month-old child, affected by Covid19 under the care of infectious pediatric staff, is in stable condition with his mother. The good news is that in the last 24 hours 33 citizens have been cured, bringing the number of cured people to 1592 since the beginning of the epidemic. Currently, there are 1088 active people in our country with COVID19, mainly in Tirana, Shkodra, Durres.

The Ministry of Health appeals to use the mask everywhere indoors, when entering the supermarket, in shops, in the office and in any public place where you can not keep your distance, also to properly apply safety protocols at work: to disinfect premises, to perform regular ventilation, to use protective masks or barriers in every service subject for citizens, as defined by the protocols of the health authorities.

"When you go out, stay at a physical distance of at least 1.5 meters, wash your hands often, use masks or protective barriers, disinfect objects and ventilate the premises where you stand. If you suspect that you are affected by Covid19 or have had contact with affected persons , isolate yourself. In case you have signs of illness, call the National Emergency number, 127. Call the green line 0800 40 40 available from the Ministry of Health for psychological counseling or any information about Covid19 "the appeal is closed.
COVID-19 - Statistics (July 3, 2020)
Total tests 28033
Positive cases 2752
Cured cases 1592
Active Case 1088
Loss of life 72 (Tirana Region 39, Durrës 12, Fier 5, Vlora 2, Shkodër 11, Kukës 1, Elbasan 2)
Geographical distribution of active cases by counties:
Tirana 409
Durrës 209
Shkodër 158
Vlora 117
Fier 46
Lezha 57
Korça 32
Kukës 21
Elbasan 13
Gjirokastra 10
Berat 8
Debar 8
Source: Shqiptarja.com