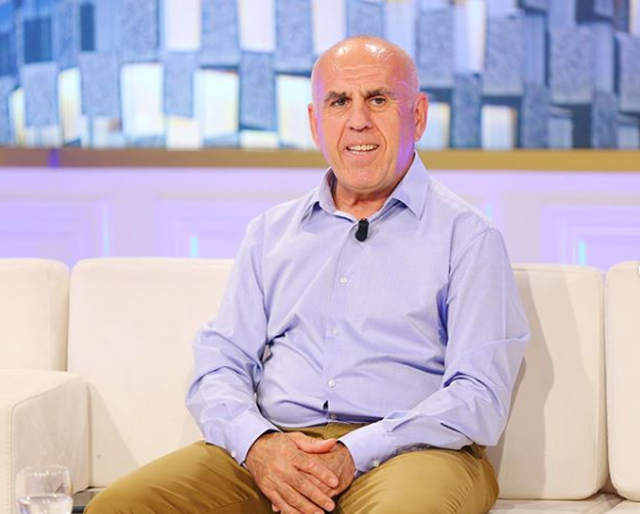 We have been seeing him on every screen for more than four months giving advice and repeating rules. He never bothers addressing the public and all citizens to be vigilant and follow the rules: "The virus is near us, be careful…" - he continues every time he appears on a screen. It has become so familiar to all of us that we believed every fact about the coronavirus only if it was confirmed by Pëllumb Pipero…
From an infectious disease doctor at the Infectious Diseases Service in Tirana, to the hero of all, for a full four months in a row, Pipero came like pepper to our table to turn into the man of hope. Despite humorous memes, endless messages on social networks, Pipero continues his mission and open communication with all citizens for any news coming from Covid-19. With the calmness that always characterizes him… As today, with a lot of calmness, while he confessed the other side of himself in "Rudina"…. After which, all of us, will love him more.
Born in Skrapar, in a family with many troubles, when he was very young, the family of Pëllumb Pipero was transferred to Vora. There, the doctor finished the 8-year and high school with excellent results. After a year of work experience, he started his higher studies in medicine in Tirana, with many difficulties, but with a scholarship that helped the whole family at that time. In her third year of higher education, Pipero lost his mother when she was only 40 years old. The youngest brother was 5-6 years old. The father never married again and they all devoted themselves to each other:"My mother left us very early. He died 40 years old, the younger brother was 5-6 years old, the father never got married. I shared that scholarship with everyone. I was in my third year of college. At night I worked in the brick factory in Vora, while during the day I attended school… After I finished my higher studies with a very good average, around 9.9, it was proposed to keep me there, but it did not work. "Even then we needed a referral , " Pipero recalls.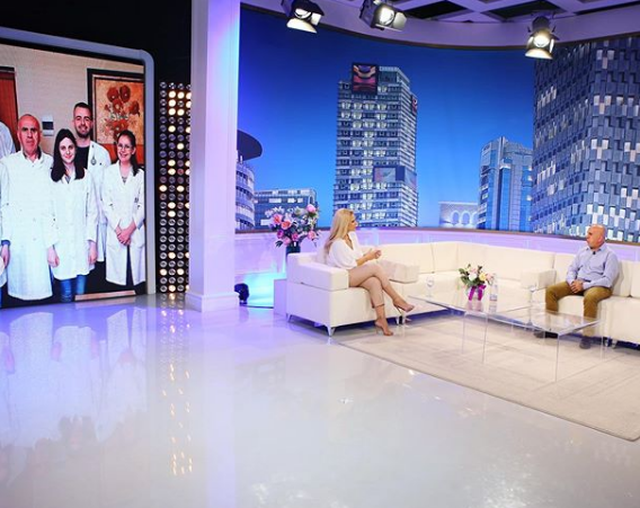 Fill pas kësaj kohe, e kërkon mjek Spitali Ushtarak, në të cilin pak kohë më vonë do të njihte edhe njeriun e jetës së tij. Moza, sot bashkëshortja e mjekut, vazhdonte shkollën e mesme për infermieri, por në pushimet verore punonte në Spitalin Ushtarak: "Ishte shumë simpatike dhe shumë e shkathët…" – tregon Pipero pak i sikletosur. Nuk e dinte që vetëm pak kohë më pas, do të largohej që aty për t'u transferuar në mjekun e një reparti ushtarak. Por tashmë me një peng: "Më çuan doktor në një repart ushtarak, por ishte një periudhë e keqe. Kalova në depresion. Halle të mëdha në familje, halle në jetën personale…"
Por do të kalonte kjo fazë e mjeku e gjeti veten sërish në Tiranë, ku do të krijonte familje. Sot, baba i dy fëmijëve të mrekullueshëm dhe gjysh me nip e mbesë, Pipero ndihet i plotësuar: "Kam një familje të mrekullueshme. Ju më pyetët sa vite kam i martuar, por mua më duket sikur kam lindur me Mozën", - thotë me të qeshur duke vijuar të flasë me adhurim për vajzën dhe djalion, të cilët, ashtu si ati, kanë vijuar e kanë shkëlqyer në rrugën e tyre.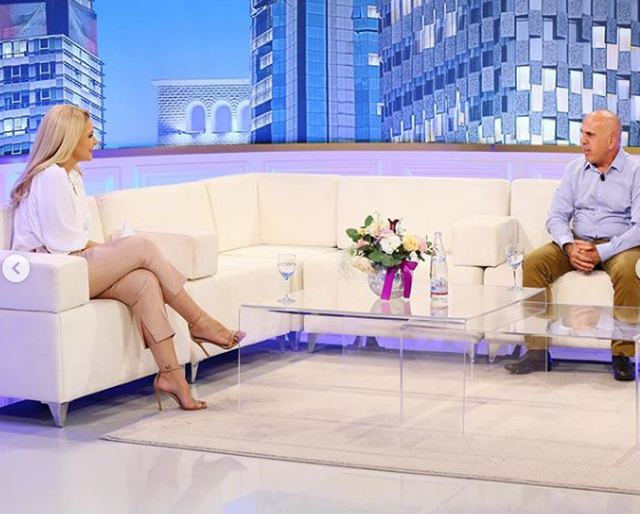 Megjithatë, familja e Piperos ka marrë një vendim gjatë kësaj periudhe pandemie: "Familja ime ka marrë një vendim, të mos jetë pjesë e medias. Ata e kanë quajtur sfidën time", - thotë mjeku, por thekson se ky është vendim i përkohshëm, sepse në një moment të dytë, edhe ata mund të jenë pjesë e medias…
Outside the hospital, outside of the tireless work we all already know, the doctor shares many other passions, such as that of running and walking in nature. I can not stay without advising even in this case for the benefits of health when you are closer to nature. He wisely bypasses the line of personal life to switch to public health - the one to whom he has dedicated his life for almost 4 decades. Not because he is a hero as we like to call him, but because he feels more than all of us the responsibility of good health. And the good heart he has in his chest.