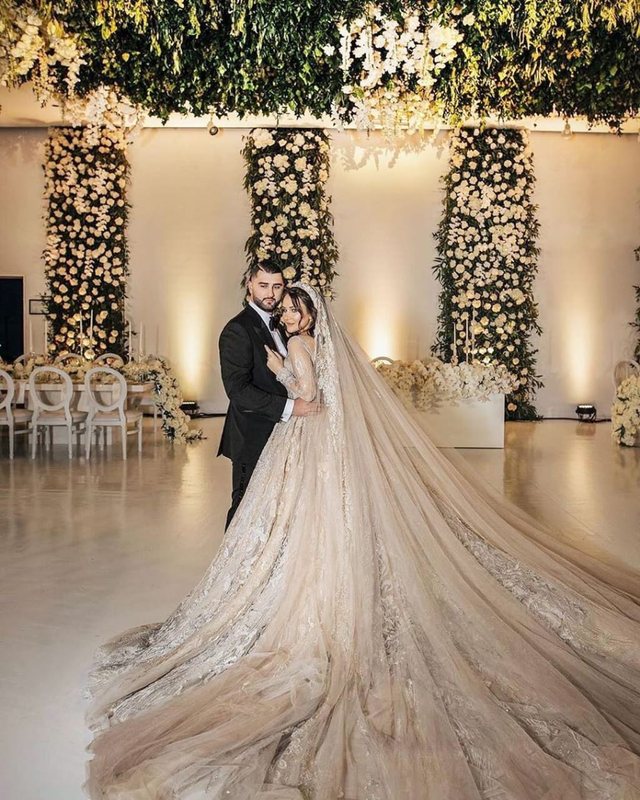 Hoping the pandemic will end very soon, future brides can continue to be inspired by past weddings until their big day comes. One of the weddings that not only inspires you, but makes you dream and fantasize about the details is that of Jenny and Darius. A giant organization from Class Events, realized under the pressure of time, but successfully fulfilled, exceeding everyone's expectations.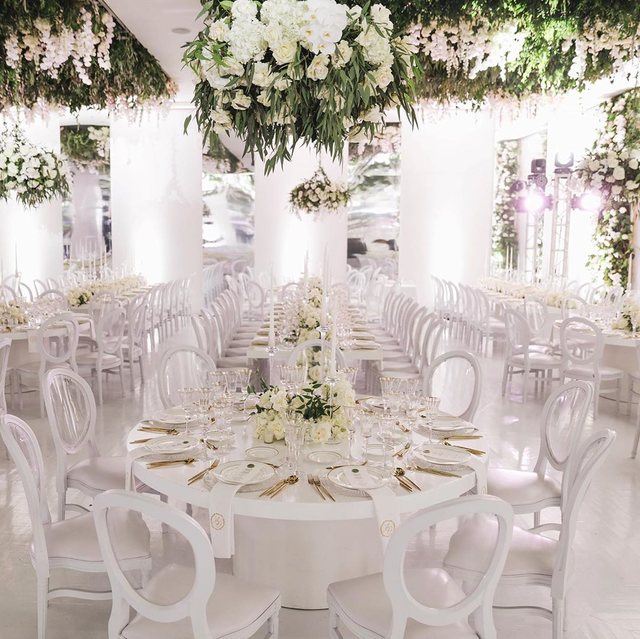 The couple's request was to have 2 weddings within 2 days, in the same environment, to use the same decor elements, but at the same time to look totally different from each other.
View this post on Instagram
Kjo ishte një sfidë më vete për skuadrën e Class që kishte vetëm 1 ditë kohë për të ndryshuar sallën e lulet, dhe për të gjetur stilin e përshtatshëm për ta transformuar. Si përfundim u vendos që dasma e parë të ishte e gjitha e bardhë, ndërsa dasma e dytë një kopsht me lule.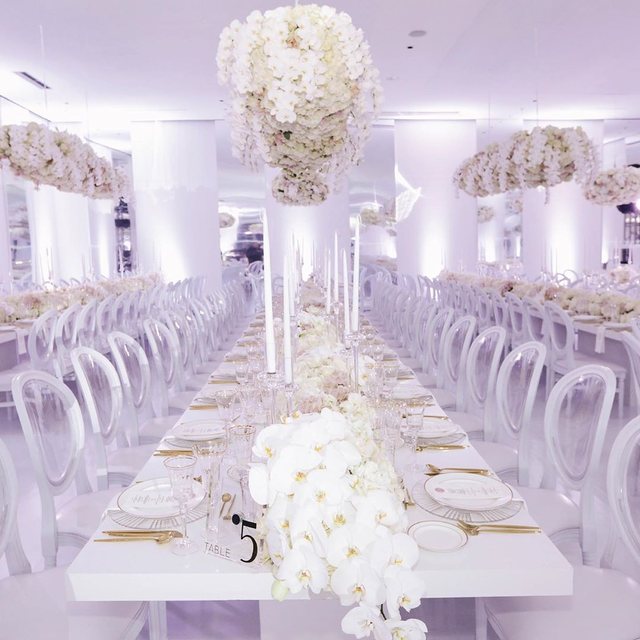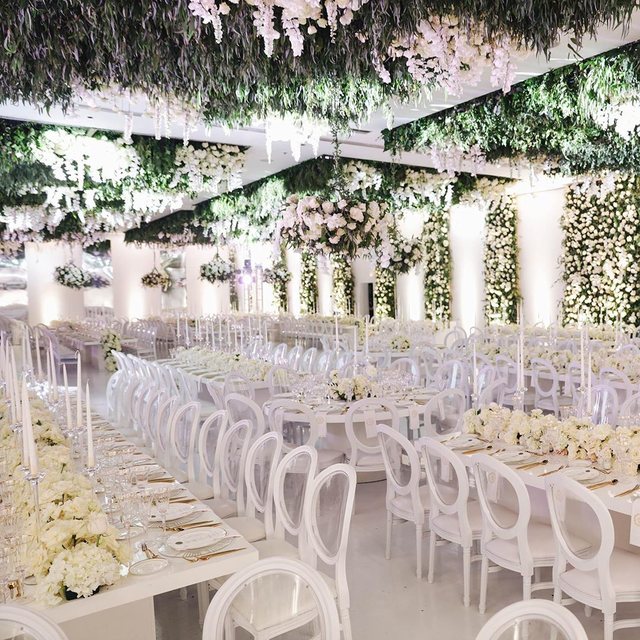 Elementet e dekorit ishin të njëjta, si karriget, tavolinat, sotopjatat, gotat, pecetat, shandanët etj. Skuadra e Class ndryshoi planimetrinë, veshjen e mureve, tavanin dhe lulet – një punë e vështirë për t'u bërë brenda 24 orësh, por u realizua me sukses.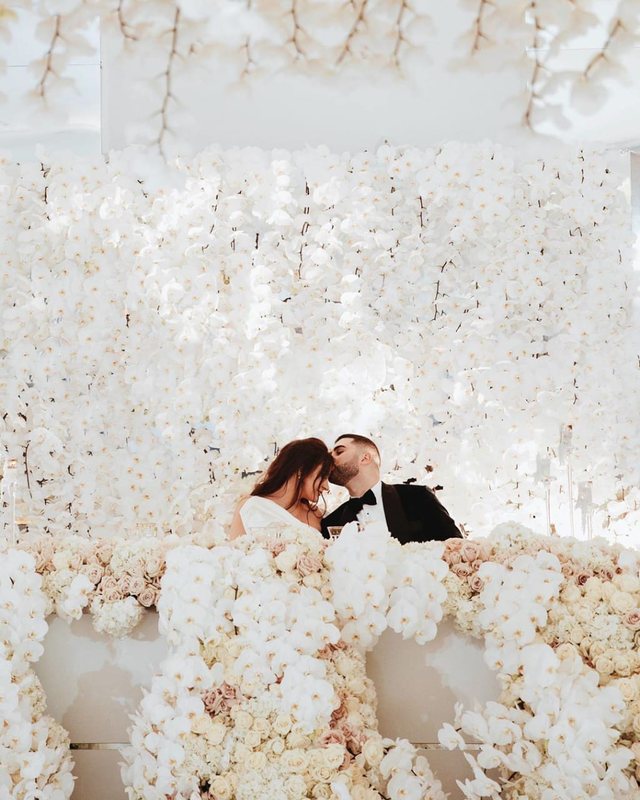 Dasma e parë kishte çdo detaj të bardhë, orkide e trëndafila të bardhë dhe ndonjë prekje e vogël në ngjyrë ari. Muret e ambientit u ndryshuan totalisht, u veshën me panele të bardhë, kolonat me pasqyrë, dyshemeja e gjitha e bardhë dhe tavani me panele të bardha, ndërsa sipër çdo tavoline varej një instalacion i madh me trëndafila dhe orkide.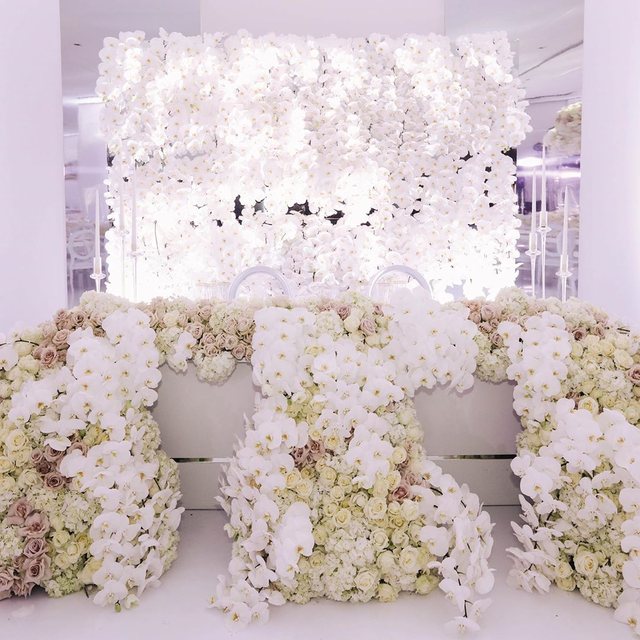 Tavolinat ishin të bardha me karrige transprente me të bardhë, sotopjatat ishin prej kristali dhe sipër kishin nga një pjatë të bardhë me fileto gold, serviset gold dhe gotat prej kristali me fileto gold. Pecetat u qëndisën me inicialet e çiftit në ngjyrën gold. Te pjesa e pistës në mes të sallës u vendos një instalacion i madh në formë rrethore, i mbushur me lule dhe orkide të bardha. Tavolina e çiftit kishte kompozime të mëdha me lule që derdheshin deri në dysheme, ndërsa në sfond dukej një mur i mbushur me orkide të bardha.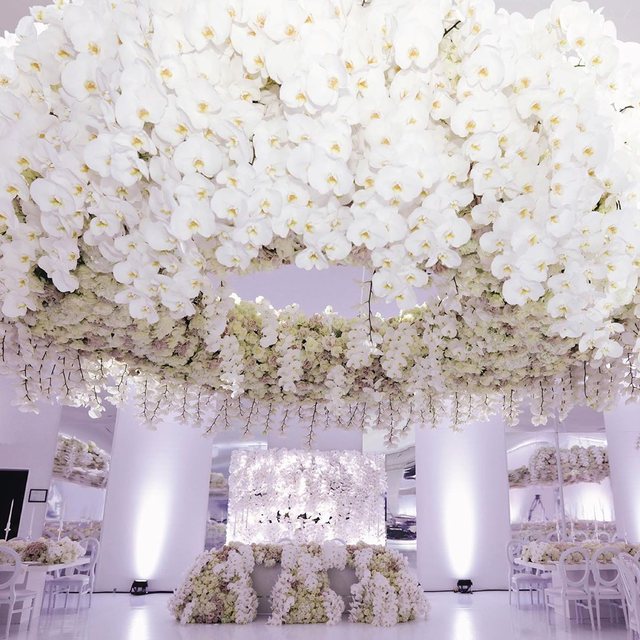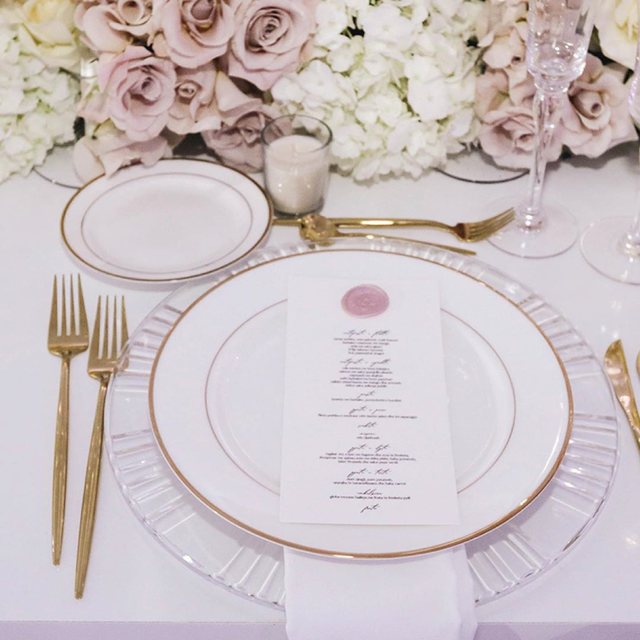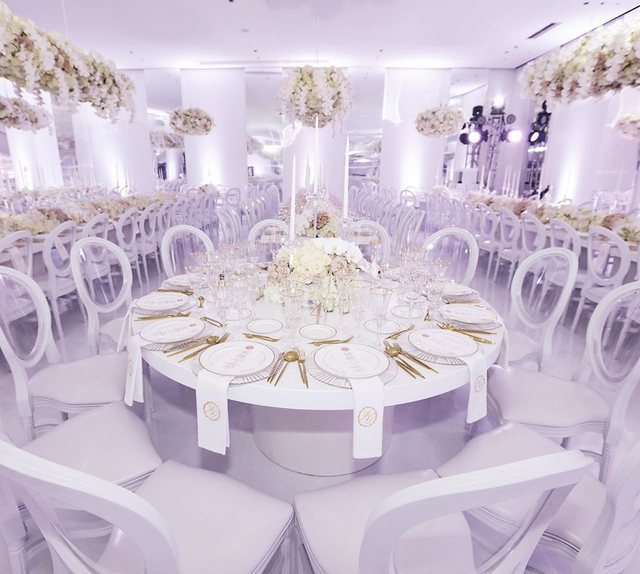 While at the second wedding everything was transformed. The columns with mirrors were all covered with green and white flowers, the ceiling also had flowers all over its surface, while on the tables hung candlesticks with flowers. The whole hall resembled a flower-filled garden - a garden in which Jenny and Dario promised each other eternal love and rejoiced in the presence of the people most dear to them.