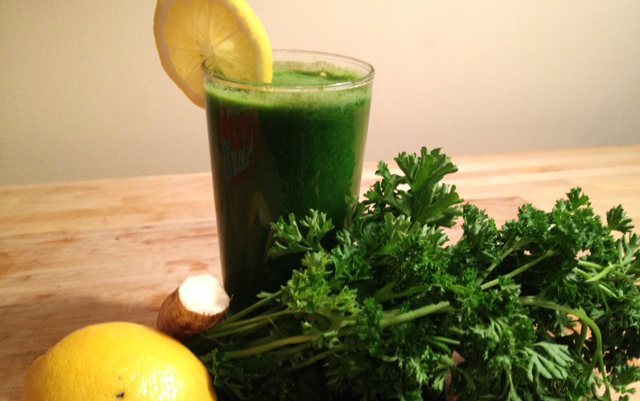 The juice prepared from parsley is considered one of the best recipes to start the day, especially if you are in the group of those people who want to lose weight in a short time. The results of this mixture have also achieved the elimination of 3 kg in 5 days.
Fresh parsley juice is rich in ingredients that help circulate oxygen in the body and is needed for the normal functioning of the adrenal and thyroid glands. Parsley is also excellent against kidney stones, but also affects eye health. When we talk about weight loss, it is useful if combined with other fluids.
Above all it is a very simple recipe that you can prepare in just a few minutes.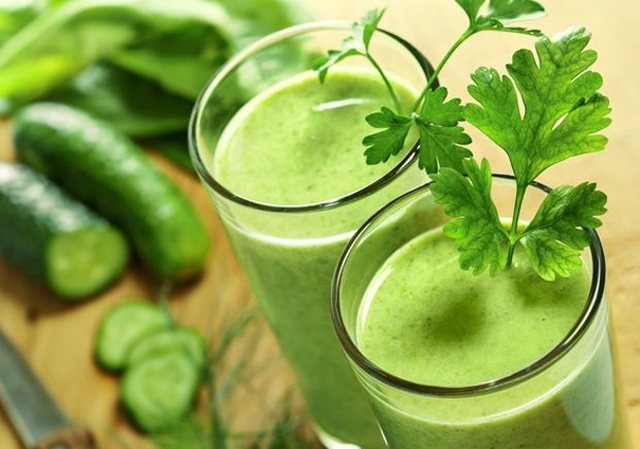 Ingredients:
A bunch of parsley
A lemon
1 apple
water
Preparation:
Squeeze the lemon juice and in the blender add the parsley, apple and water. Stir for a few seconds and the liquid is ready. Recommended every morning for five days. Then, take a break for 10 days and resume for another five days.
Caution: Parsley juice, when used we are talking about weight loss, is useful if combined with other juices.