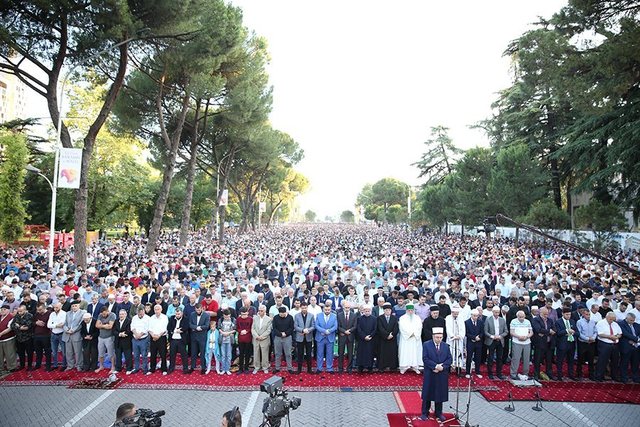 Today, Muslim believers celebrate Eid al-Adha, but this year unlike other times. In our country, July 31 started with the prayer in the mosque, a rite that this year was performed under a special protocol to prevent the spread of Covid-10.
According to BalkanWeb, people have tried to maintain distance and put on masks, as the main measures to be followed during this period. The same rules are followed in every country of the world. From the moment the reopening of mosques and churches was decided, a special protocol was added to make the believers and everyone else safe as they perform their rites.
Key rules to follow:
Performing ablution to be performed at home.
To wear masks by every believer.
Every believer should have a personal prostration with him.
Maintaining physical distance during forgiveness.
The use of ablutions and toilets is prohibited.
People with symptoms of the disease are not allowed to enter the mosque.
Entering and exiting the mosque should not be in a group.
Use disinfectant materials at the entrance of each mosque.