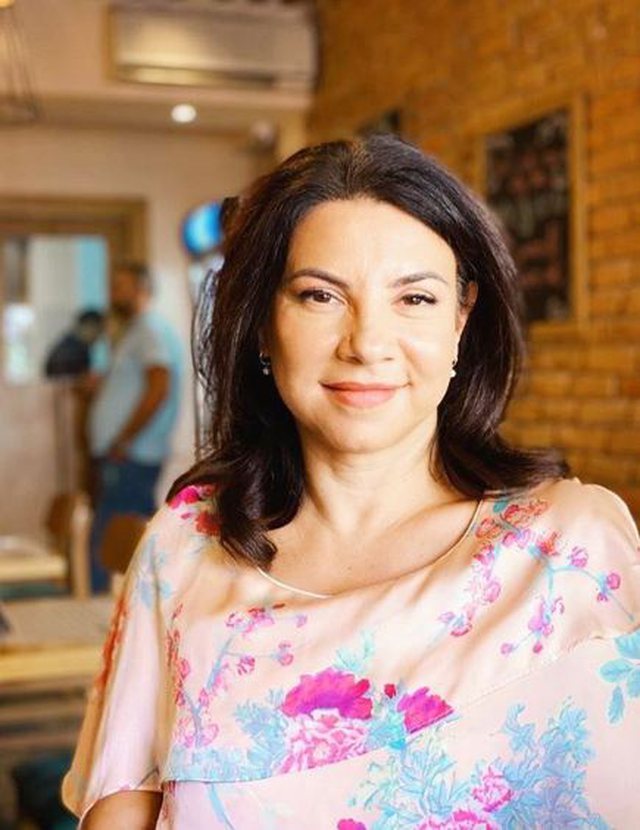 In an article dedicated to the late Aneta Rama, the mother of the country's Prime Minister Edi Rama who passed away this morning, the well-known journalist Rudina Xhunga reveals details from meetings over the years with. Whereas, the article closes with the words: "Aunt Neta, goodbye"!
By Rudina Xhunga
I met him late at night, in the car of Edi Rama, then Minister of Culture. He went down to Kombinat, to the cemetery. When asked how he would return to Tirana, his son, who would continue his journey to Vlora, replied: "I find it myself." Rama, had just been appointed Minister of Culture and made his first appearance as such, in the city where he spent his childhood.
Near the house of the time when he learned to swim in Vlora, he got behind the wheel of a burnt bus and promised the city that he loved his childhood as much as he wanted and remembered it as the flower courtyard of Aneta's house in Vlora.
Time later, when you talked to Veta Neta about Vlora, you easily understood why Edi loved the city. She remembered every detail, even the verses of the 45th song dedicated to a child who died accidentally while returning from post-war concerts. When she told me and I told her he was the uncle I never knew, she became forever home, to me.
I met him, despite Rama's humor, which was never twice the same. "Do not take it badly, that's how he is. Here he is today, he saw me with this flowery end; "What's the matter with you?" He said and began to mock.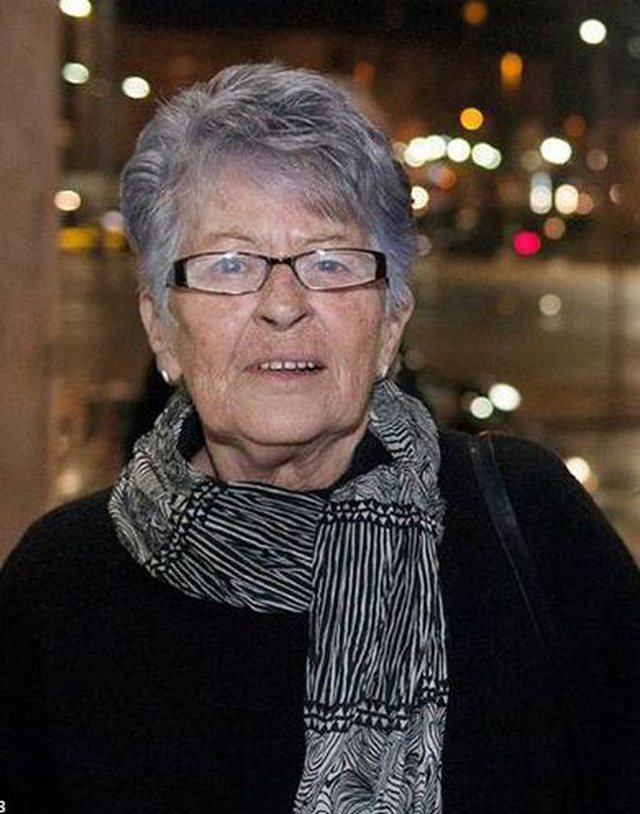 Yes, I know him and I do not take him for granted. The more he wants, the less he shows. "Aunt Neta was only proud of her son. She never showed the injury, when her son was attacked and by the boy, herself, never. One day, she came to Top Channel where I worked, to ask for archive material. She wanted to sue Berisha who "Rama's press office could have dealt with these things publicly, but she did them herself." Edi has a lot of work to do. I do this for myself, for Kristaq. I will sue him. "
And he sat at the last table of Topi's coffee, and told me about the feeling that Berisha's word, which she knew well, had caused him. It was devastating. I sat and listened. When the trial was closed and she lost it, I was reminded of the portrait of that day, of Aneta Rama, who, despite her injury, did not leave her burden, nor discharged her son's boredom. "I find it myself," said that Vlora woman, whom I loved very much once and for all, after the day when I saw her sad but unyielding, with that characteristic voice and proud, unmistakable portrait.
She never got on the phone to say anything about her son and his job. I do not believe he did it with anyone. He did not complain, he did not ask, he did not wait, he did not intervene.
One day I went to his house when he was sick. He told me that day about Edith's first time in Greece. "As soon as the borders were opened and Edi went to my people in Greece. But when he returned it was all rage. "What do they have more than us, to live so well," he told me. What do the Greeks have more than the Albanians ?! "He did not accept it and was really shocked, instead of enjoying himself, as I wanted him to advise him to go."
Then he showed me pictures of his little son, which never changed. "He could not become eloquent, but he remained the man to say what he thinks, then do it," Aneta Rama told me in that last long meeting with him. "You will stay for lunch, I have fish from Vlora." -, said at the end, at that moment Zaho got on the phone and I ran away, while I look at her, like that day, sitting on the sofa, surrounded by photos of small children and her great love, Kristaq. showed that she no longer liked to celebrate her birthday, which coincided with her wedding day, since her husband left.On his birthday, she too decided to accompany him forever.When I read the news, I remembered the day I saw her she got out of the minister's son's car, with a bouquet of flowers to the cemetery and her voice: "I find myself coming back."
Mothers are the greatest love a man has. When they do not return, it is difficult. Luckily mothers never run away. They are somewhere, always looking down on you and nodding, what you do and do not do. What a fortune to have a wise mother.
I have always wanted to interview Aneta Rama, but the embarrassment of the voices that complicate us: "Here it is, I will interview her because she is Rama's mother." Ah what a pity, that I did not.
I sat down and wrote two words about him, as we do, only when people leave, that we do not know how human it is to tell them how alive they are. Aunt Neta, goodbye! /Dritare.net