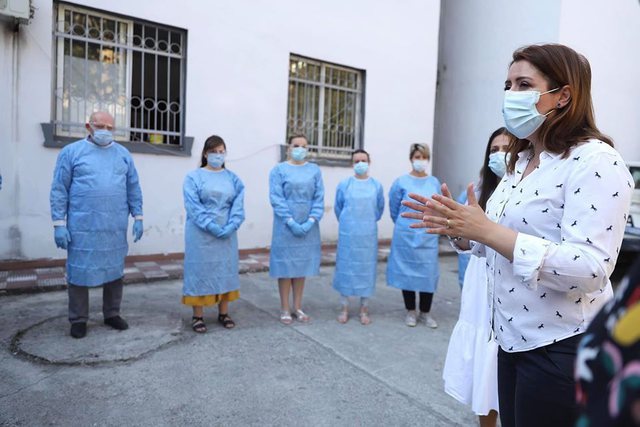 Holidays and birthdays organized mainly by young people have turned into open hotbeds of coronavirus infection, so the Minister of Health, Ogerta Manastirliu, has once again called on young people to be careful, because not only yes increase the number of infected among the young age group, but at the same time, they are sending the virus home, to their parents or grandparents.
The Minister has appealed to young people to avoid gatherings and follow the rules.
" For five months, epidemiologists have been doing a great deal of work in the field, to track, investigate, test suspected cases, in order to break the chain of infection. Holidays or birthdays are turning into potential hotbeds and as a result, cases among young people have increased, turning into vectors of transmission of the infection to their parents and grandparents as well. To help the health system, maintain health, avoiding accumulations of any kind and applying 3 simple rules. Save the distance! Wear the mask! Take care of hygiene! " Manastirliu wrote on Facebook.