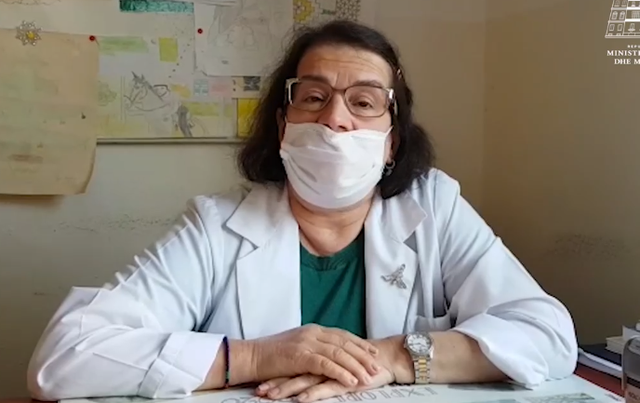 The coronavirus has taken another life from the medical staff, after doctors Hysni Shkjau and Arjan Pushi. Pulmonologist Anibal Byberaj passed away as a result of COVID-19, after several days in serious condition.
After being treated by his colleagues in the former Sanatorium, Byberaj could not win the battle and passed away last night.
Following this sad news, the Minister of Health, Ogerta Manastirliu, has shared in her accounts the message of the Mecca of the Oncology Service at QSUT, Dhurata Tarifa, which has addressed an appeal to all citizens to wear masks, to maintain distance social and maintain personal hygiene.
According to the doctor, in the oncology service so far there has been no positive case with Covid-19.
" For 6 months we have been living with a very virulent invisible virus. In the absence of a vaccine to fight this virus remains the only option, protection. Protection comes in three forms. First, put on a mask, which should be very kissed on the face. Second, is physical distancing. "And the third is personal hygiene and territorial hygiene , " said the doctor.