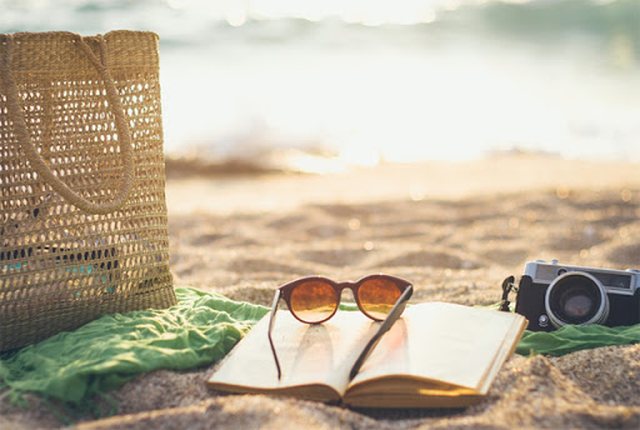 Summer is known as the ideal time to read because reading at this time of year stimulates the desire to know and understand more. But this summer comes after a tiring period for everyone due to the pandemic and the "disappearance" for hours in the rows of books can be the best trip of all the other limited things that this is offering us. hot weather.
You can never go on vacation and the beach without at least one book with you. When making a suitcase, most of us often get into a dilemma even about the books we will take with us. In addition to all the necessary accessories, along with swimwear trends, there should definitely be space in the suitcase for new books and titles.
Under the tent, you can sneak up on dozens of intriguing book titles. There are also those who, who knows when you have read them (how good it is that you remember the story of that thread book), but there are also titles that you would like to read with one breath. This season's proposals are different, but the ones you really should not miss, I bring them for Class Aida Baro from the publishing house "Pegi".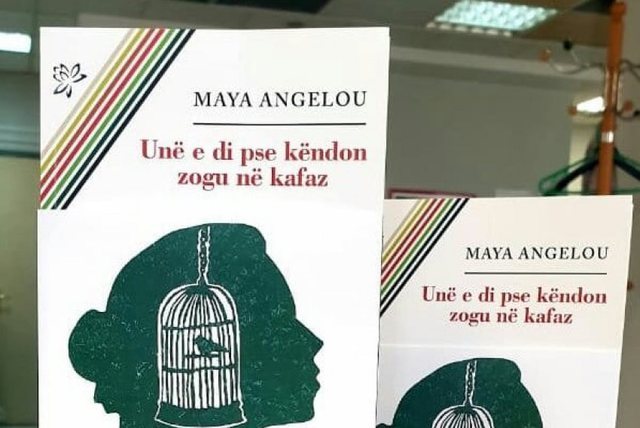 I know why the bird sings in the cage - Maya Angelou
"I Know Why the Bird Sings in the Cage" (1969), Maya Angelou's first autobiographical novel, has already become a much-loved American classic around the world. It is a joyful and painful novel, as mysterious and memorable as childhood itself. He describes the life of Margarita (whom her brother calls May, or Maya), from the age of three to seventeen, and the suffering she faces, rape, family abandonment, and especially racism, in the South of the United States. America. Maja and her older brother, Bailey, abandoned by their parents, are sent to live with their paternal grandmother and stray uncle in Stemps, Arkansas. Children will be accompanied by the drama of abandonment throughout the book; they travel alone and put labels on their necks just like luggage.
" I know why the bird sings in the cage " is a story of growth and formation, which shows that the strength of character and love of literature can help overcome trauma and racism. Throughout the book, as well as in her real life, Maya transforms from a victim of racism with a pronounced inferiority complex into a young, determined, dignified girl to oppose any prejudice. Maya learns that self-love, kindness to others, her strong spirit, and reading great writers will enable her to be free and no longer enslaved.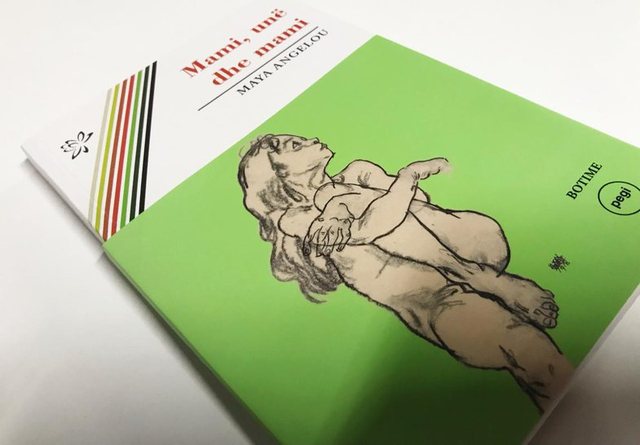 Mom, me and mom - Maya Angelou
In this autobiographical book, the famous author narrates the most meaningful relationship of her life: that with her mother. For the first time, Angelou discovers the hardships and joys of being the daughter of Vivian Baxter, a resilient soul in a small body. Small body, which masks the all-encompassing, but absent, presence of the mother during the writer's childhood. When her marriage began to crumble, Vivian Baxter sent her two children (eldest son and three-year-old Maya) to her mother-in-law, Arkansas. The feeling of abandonment, as a result of this painful separation, would accompany Angelou throughout. Ten years later, their reunion would mark the beginning of a previously untold story. Exploring one of life's most vibrant, rewarding, and complex relationships, "Mom, Me, and Mom" ??reveals complete healing,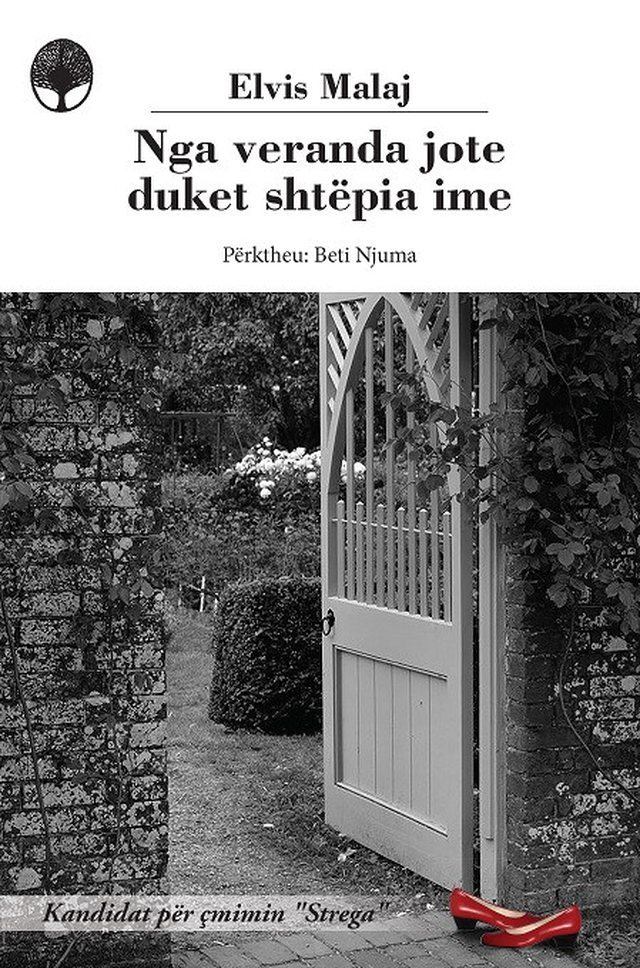 From your veranda looks my house - Elvis Malaj
"From your veranda my house can be seen" is the first volume of stories by the Albanian-Italian author Elvis Malaj. In his 12 stories, two worlds revolve as different as they are the same. Two worlds that confront each other through language, worldview, emotions, tradition and innovation, known and unknown.
Malaj narrates without gloves and without clichés the real life of Albanian youth in Italy and Albania; tells of bullying, sex, family, stereotypes, joys, pains, ordinary life, maladaptation and turmoil of the immigrant, but with a completely new and fresh perspective, away from the already ready templates.
His stories do not simply represent being Albanian, they are stories about human beings, who suffer, quarrel, laugh, do nonsense, love and hate.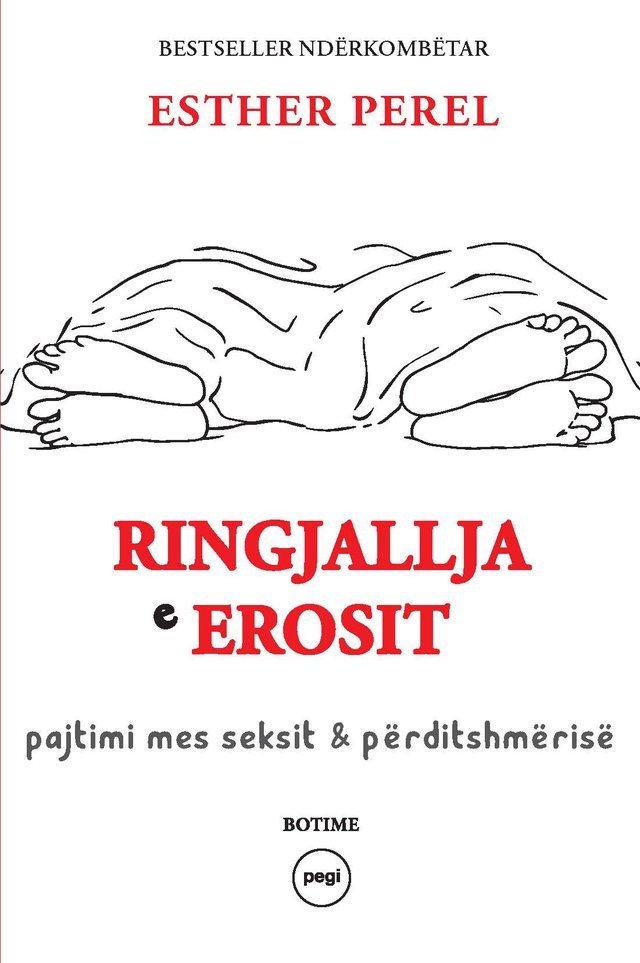 Resurrection of Eros - Esther Perel
In her book The Resurrection of Eros, Esther Perel examines difficult issues, confronts the obstacles and anxieties that arise when our quest for secure love conflicts with our quest for passion. It invites us to explore the paradoxical union of everyday life with sexual desire and explains what needs to be done to make lust part of our lives again.
During her nearly 35-year career as a couple therapist, Perel has treated hundreds of couples who have lost their passion. They really need and are open with each other, but their sensuality has faded. Well, what is happening and what should be done in these cases?
In this profoundly original book, Perel explains that our cultural tendencies for absolute equality, solidarity, and chastity are in stark contrast to the erotic desire that both men and women have. The poetics of sex often go beyond the framework of being correct and never apply the rules imposed by society. It thrives through games of power, unjust gain, and in the space between self and other. Sex can be really exciting, playful, and even poetic, but first we need to get the ideal of equality and family emotions out of the bedroom.
On the one hand, the book shows why the daily routine stifles passion and makes couples feel like in a cage, on the other hand, with her vision, Esther Perel, aims to liberate, seduce and t 'provoke them.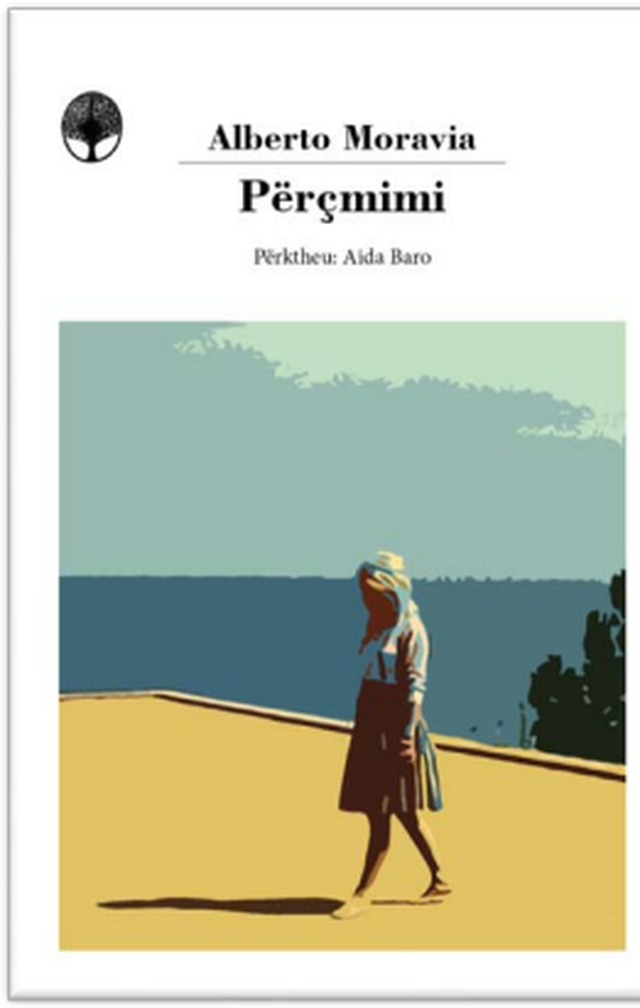 Contempt - Alberto Moravia
The novel "Contempt" was first published in 1954 and represents one of the main stages of Alberto Moravia's journey and research in the world of the Italian bourgeoisie of the last century.
Ricardo Molteni is a playwright by profession, but due to the economic hardships of the family he is forced to work as a screenwriter, while his wife, Emilia, a former typist, is in love after owning a house. In a bourgeois Rome of the '50s, Ricardo recounts how his wife's feelings towards him change when the world of cinema, career and success enters the stage. At the top, they slowly fade until they reach that painful contempt, which seems incomprehensible to both the protagonist and the reader, but which, however, Moravia chooses as the title of the book. Because exactly the contempt, tangible in the dialogues between the couple, will turn into a character and will change the roles of the protagonists, he will even become the protagonist himself, the engine from which their every action and reaction arises.
The myth of the "Odyssey" and the return of Ulysses home to Penelope will turn into a delicate confrontation and analysis between citizenship and barbarism, between the norms of honor and modern man.
In 1963, the novel was screened by renowned French director Jean-Luc Godard, starring Brigitte Bardot and Michel Piccoli.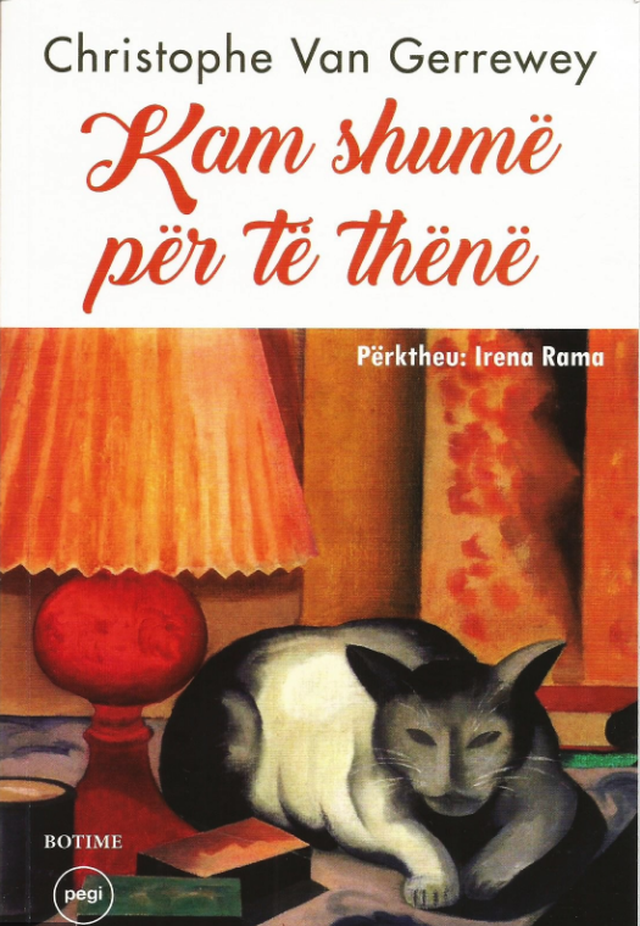 I have a lot to say - Christophe Van Gerrewey
Një djalë i ri, i zhytur në plogështinë e rrethanave të pashmangshme, nis t'i shkruajë një letër ish të dashurës. Qëllimi i tij fillestar është t'i tregojë asaj sa shumë gjëra kanë ndryshuar që nga ndarja e tyre. Teksa shkruan, ai fillon të kuptojë se atë letër nuk do ia dërgojë kurrë, madje fillon të fantazojë se ndoshta duhet ta botojë atë. Nga ana tjetër, dërguesi dhe marrësja e letrës marrin jetë dhe shkëputen pak nga pak nga autori. Autorja kthehet në një rrëfimtare të dytë, duke i dhënë frymë -një tjetër historie, një varianti të dytë, një interpretimi të ri të historisë së tyre. Ky akt fillimisht "hakmarrës" shndërrohet në një dialog që skicon vështirësitë e historive moderne të dashurisë. Romani duket se eksploron botëkuptimin tonë mbi dashurinë, një anë të një historie dashurie në dukje të thjeshtë, duke e shpalosur atë ngadalë e duke nxjerrë në pah kontradiktat themelore të idealit dashuror. Ky roman largohet nga normat e zakonshme të stilit apo strukturës formale dhe paraqet një thellësi mendimi, që e shtyn lexuesin të identifikohet me rrëfimtarin si të ishte një bashkautor. "Kam shumë për të thënë" fitoi Çmimin e Debutuesve në vitin 2014, në Belgjik dhe arriti ndër finalistët e disa çmimeve letrare belge. Në vitin 2016, fitoi Çmimin Europian për Letërsinë.
Libra për fëmijë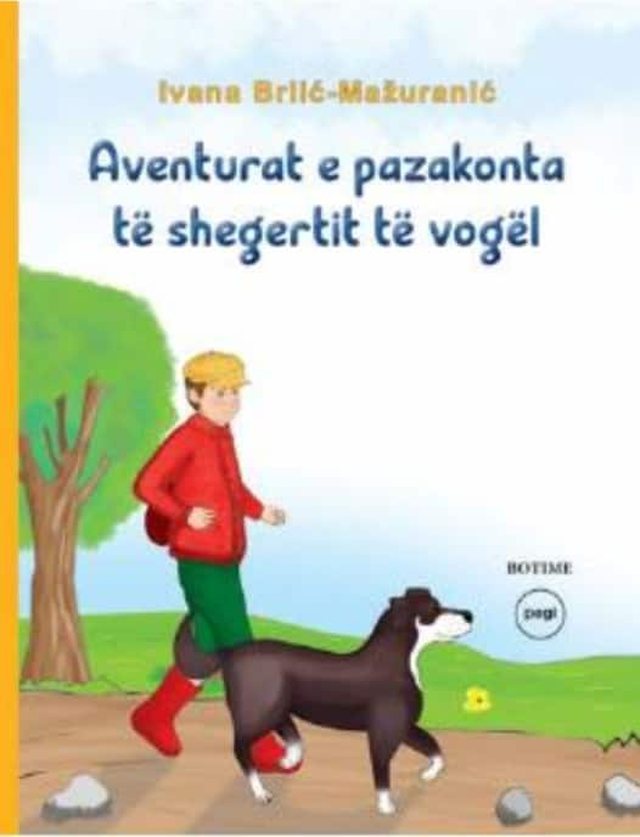 Aventurat e pazakonta të shegertit të vogël - Ivana Brli?-Ma?urani?
"Aventurat e pazakonta të shegertit të vogël", botuar për herë të parë më 1913, është një prej klasikëve të letërsisë kroate për fëmijë, shkruar nga Ivana Brli?-Ma?urani?.
Hlapiti i vogël është shegert në punishten e këpucarit Vetullngrysur, usta i egër dhe i zymtë, i cili sillet keq ndaj vogëlushit. Kësisoj, djali vendos të krijojë një jetë të re, largohet nga punishtja dhe ndërmerr një rrugëtim prej shtatë ditësh, gjatë të cilave do të hasë shumë njerëz të jashtëzakonshëm dhe do të bëjë aventura nga më të çuditshmet. Ai mendon se duhet të ndihmojë këto që ndesh në udhë, që nga një shitës plak qumështi e deri te një vajzë e vogël, me emrin Gita. Së bashku me Gitën dhe qenushin e tij, Bundash, ai përshkon fusha e fshatra të tëra, duke i prishur planet një kusari të keq e duke ndihmuar dikë tjetër të kthehet në rrugë të mbarë. Kur je djalosh zemërmirë dhe nuk i trembesh punës së vështirë nuk ka gjë që s'mund ta arrish.
Në këtë libër, gjithkush mund të gjejë diçka për veten: është historia e një jetimi, një përrallë aventurash dhe udhëtimesh, mirësie dhe dashurie.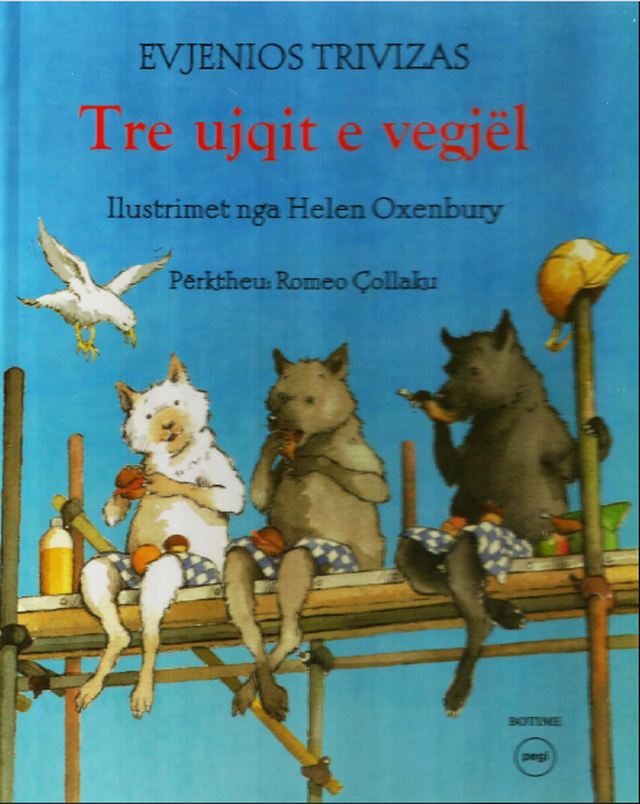 Tre ujqit e vegjël - Evjenios Trivizas
"Tre ujqit e vegjël" është, në fakt, një përmbysje e versionit të përrallës "Tre derrkucat e vegjël", një legjendë tradicionale e botuar për herë të parë në shekullin e 19-të.
Të gjithëve u kujtohen ''Tre derrkucët'' e famshëm dhe aventurat e tyre për të ndërtuar një shtëpi të bukur e të sigurt për t'i shpëtuar ujkut të pabesë dhe dinakërive të tij. Kësaj radhe, rolet janë ndryshuar. Tre ujqit e mirë janë ata, që duhet të gjejnë lloj-lloj mënyrash për t'i mbijetuar ligësisë së Runi-Runit, derrit të keq e dinak. Rrëfimi përfshin disa prej kafshëve të xhunglës, të cilët ndihmojnë tre vëllezërit ujq dhe qasja e përrallës me sendet e jetës moderne të përditshmërisë e bën eksperiencën e leximit argëtuese, po aq sa të mbushur me mësime të bukura. Ky libërth përcjell mesazhe dashurie, paqe e mirësie.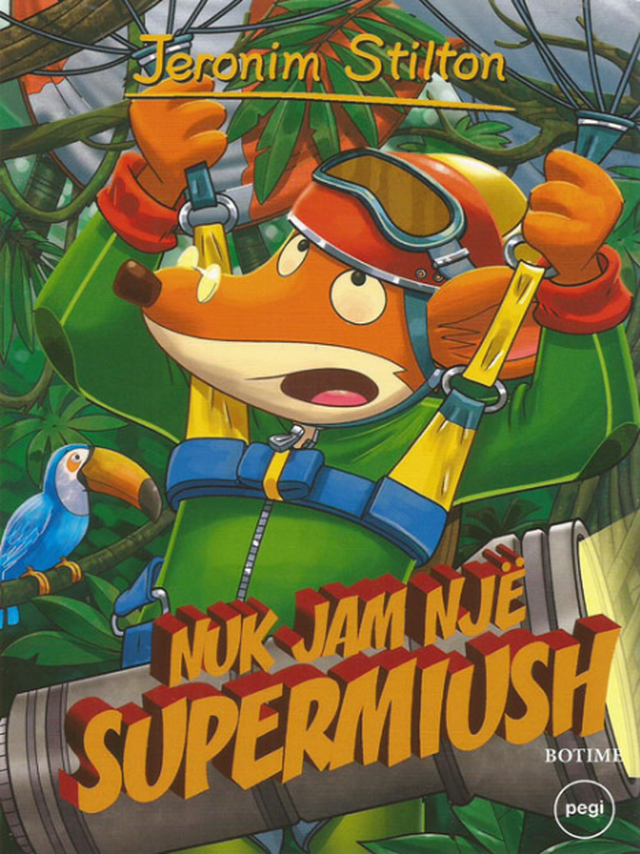 Nuk jam një supermiush - Jeronim Stilton (36)
Jeronim Stiltoni është një prej personazheve më të dashura për fëmijët, si në Itali, në vendin e tij të origjinës, ashtu dhe në gjithë botën. Ai është një miush frikacak në pamje të parë, por kur vjen çasti për t'u përballur me vështirësitë, arrin t'i kapërcejë ato. Jeronim Stilton do të përballet me një kurs mbijetese në kushte ekstreme. Atij i duhet të kalitë guximin dhe do të përballet me kushtet e shkretëtirës, të xhunglës, shpellave e hapësirave të mbuluara nga akulli. A do të arrijë Jeronimi të bëhet supermiush?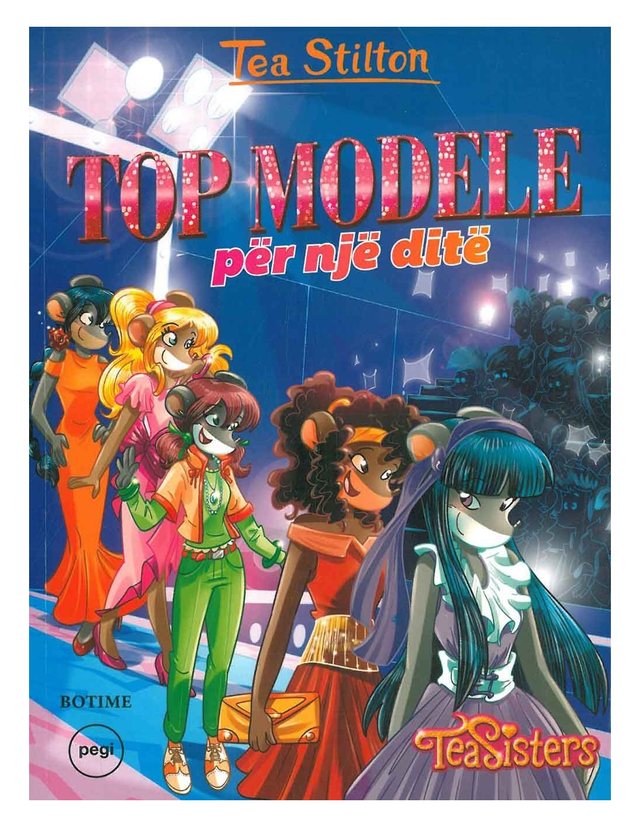 Top modele për një ditë - Tea Stilton (1)
We are the Tea Sisters group. We study at Mushford College. We love mystery adventures! We are very special friends, even more than sister's friends. In Mushford there is a large walk of students, who give and take with colorful fabrics, hats, accessories and clothing of all kinds. What is happening? Quite simple: we are preparing for the big end-of-year fashion parade…