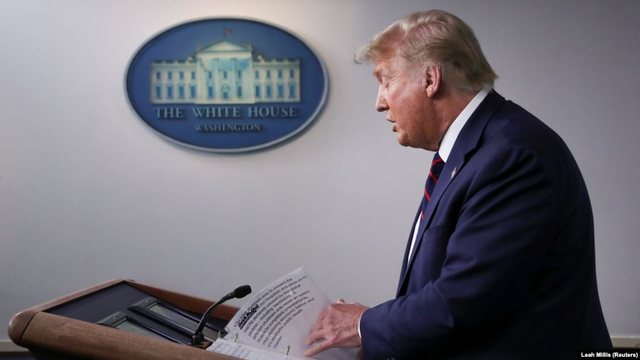 US President Donald Trump said the massive bombing in Beirut, Lebanon may have been an attack.
" It looks like a terrible attack, " Trump told a White House news conference. Trump said he had met with several US generals, who he said "thought the incident was an attack . "
However, Lebanese officials have said the blast may have been caused by several tonnes of chemicals stored in poor condition at a warehouse near the port city of Beirut.
The blast killed at least 100 people and injured thousands more. Authorities have said the death toll could be higher.
The incident caused extensive property damage, making the Middle Eastern city look like a war zone. Health Minister Hamad Hassani said the death toll was expected to rise.
The blast comes at a sensitive time for Lebanon. The country is facing an economic crisis, the coronavirus pandemic and massive anti-poverty demonstrations. Tensions are also high, as on Friday, a United Nations tribunal is expected to issue its verdict against four suspects in the car bombing of former Prime Minister Rafik Hariri. He was killed in 2005./REL/