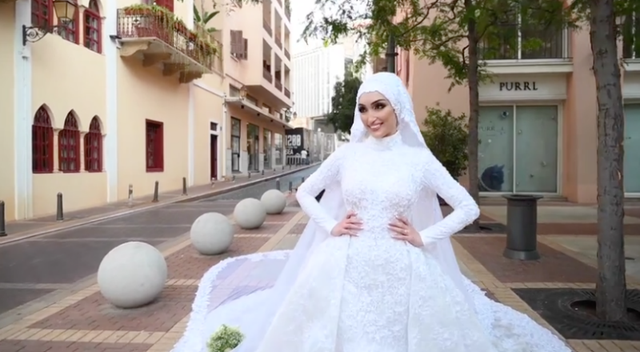 The happy couple was presumed to celebrate the wedding. Dr. Israa Seblani and Ahmad Sbeih were on the streets of Beirut on Tuesday, posing for photographer Seblani in a white suit and dress. It was a day like any other in the Saifi neighborhood of the city, with people outside shopping or having lunch in restaurants.
Then, suddenly, a loud noise was heard. Seconds later, a shocking explosion was heard behind her.
The horrific sound was the massive explosion that struck the Lebanese capital, leaving at least 135 dead and 5,000 injured. Mahmoud Nakib, the couple's wedding photographer, captured the moment when it all fell apart.
" We were filming an outdoor photo shoot for (Seblani) and (Sbeih) when we heard an explosion ," Nakib told CNN. " This was the first explosion, we thought it was far away and we continued shooting normally. "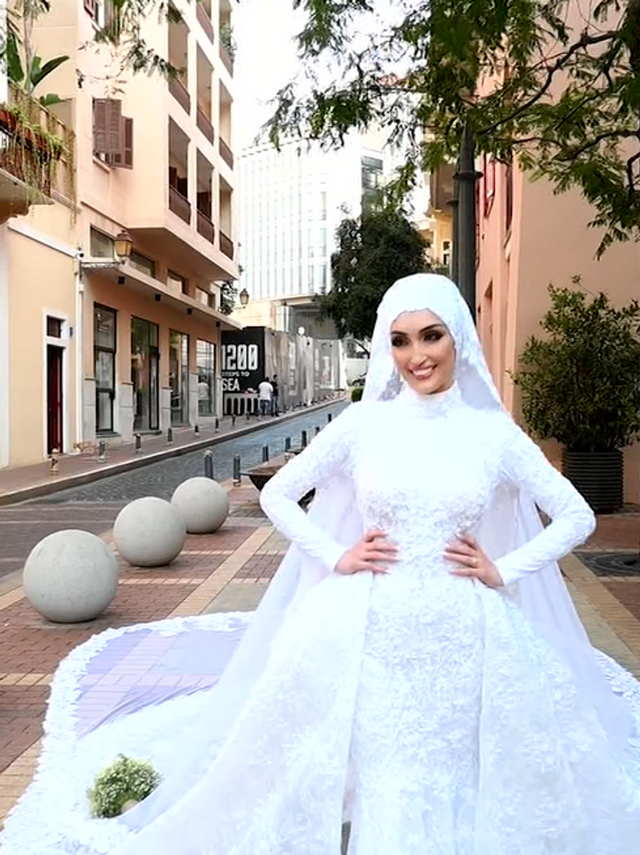 But very soon, it changed.
" In just one second, the sky turned black and we heard the second explosion, " Nakib said.
Meanwhile, a strong wind was created by the blast wave that continued to roar through the square (video).
"Zona ku isha – brenda pak sekondave – u kthye nga një vend i bukur në një qytet fantazmë të mbushur me pluhur, xhama të copëtuar, njerëz që bërtisnin dhe gjak", - shton Seblani. "Ishte si një skenë makthi".
Forca e shpërthimit e përplasi Nakib-in në rrugë, por kamera, me gjithë rrokullisjet, vijonte xhironte këtë skenë kaotike edhe për disa sekonda më gjatë.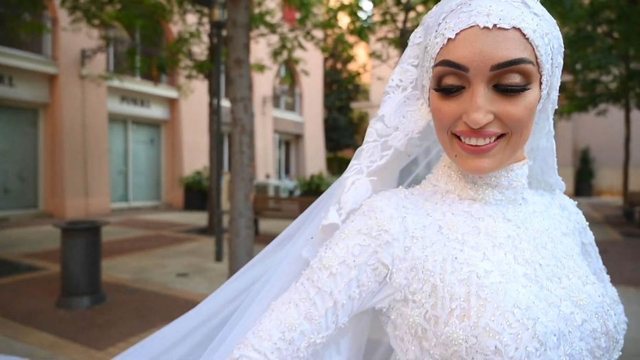 Seblani, Nakib and the rest of the bride and groom tried to find shelter as the blast continued to echo through the streets of Beirut. All the wedding guests are in good condition and no one, thankfully, needed a hospital.
" I first thought of my wife and daughter," Nakib said. "I got on the phone to tell him I was fine and not to go out. Then I went live on Facebook to let people know what had happened. "
The blast in the Lebanese capital engulfed all city streets, killing at least 135 people and injuring about 5,000 others.