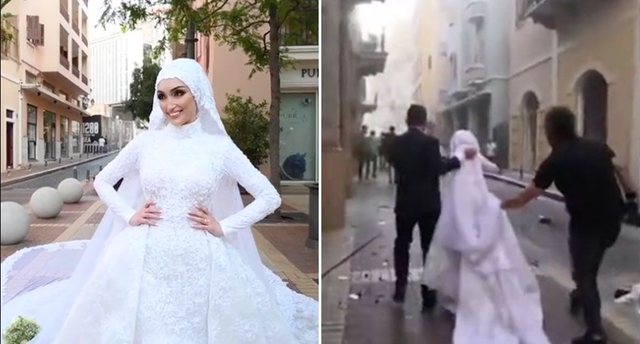 The video of the bride in Lebanon, who was posing in front of the camera in her white dress at the time of the explosion, made the rounds of the network. The camera recorded the moment when the massive explosion hit the Lebanese capital on Tuesday, killing 135 people and injuring more than 5,000 others.
View this post on Instagram
Israa Seblani, 29, is a doctor and works in the United States. She had arrived in Lebanon just 3 weeks ago, to deal with the wedding preparations.
"Unë kam qenë duke u përgatitur për ditën time të madhe për dy javë dhe isha aq e lumtur si të gjitha vajzat e tjera. Mendoja: Jam duke u martuar. Prindërit e mi do të jenë të lumtur duke më parë me fustanin e bardhë. Do të dukem si një princeshë," –u shpreh ajo për Reuters. "Ajo që ndodhi gjatë shpërthimit këtu - nuk shpjegohet me fjalë... Unë u trondita! Po pyesja veten çfarë ndodhi, a do të vdes? Si do të vdes?"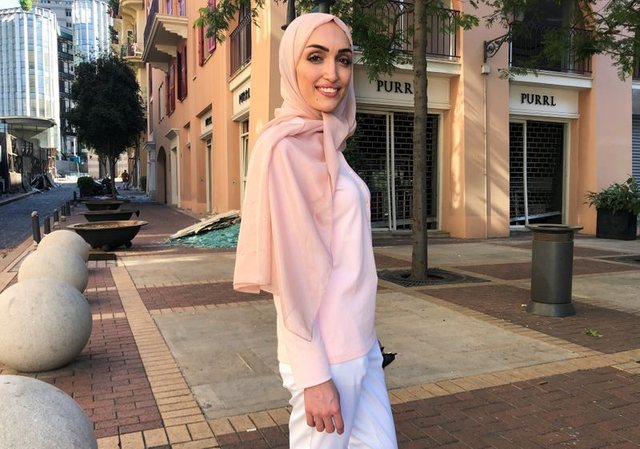 Gjithçka u shkatërrua në moment!
"Ndihem aq e trishtuar për atë që ndodhi me njerëzit, për atë që ndodhi me Libanin. Kur u zgjova dhe pashë dëmin që i kishte ndodhur Bejrutit, e vetmja gjë që thashë ishte faleminderit Zotit që jemi akoma gjallë", -është shprehur Israa Seblani.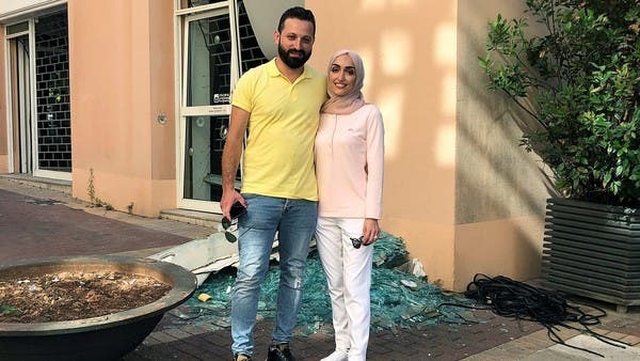 Pas shpërthimit, ajo dhe burri i saj u përpoqën ta mblidhnin veten dhe të vazhdonin me dasmën.
"My husband told me to continue, we can not stop. I agreed, why not, we continue! I was not enjoying that moment, I was like walking, my face was smiling, my lips were smiling, so, no more "Then we went to have dinner," the couple recalled as they recalled the painful scene when they went to the hotel's dilapidated hotel room to retrieve items and passports.
Seblani loves Lebanon very much, but thinks that after Tuesday's explosion, there is no possibility of him living there.
"There is a lot of damage, a lot of people were killed and injured. But also when I think of myself, my husband, the photographer - how we survived unscathed, I thank God for protecting us," she said, as she tried to be optimistic in the midst of a tragedy.