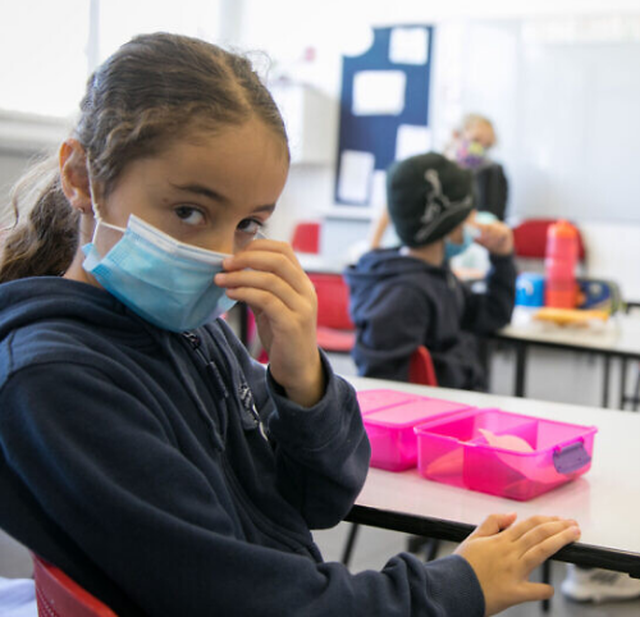 As schools reopen, how can students make up for lost time? The poor find it harder
Last year, Kiana Jones embarked on a summer job at an amusement park, overseeing birthday parties and keeping an eye on the cast. This season, Jones, a graduate student in Tennessee, will spend seven weeks at a community center helping children with reading and math. She is one of about 600 locals quickly gathered by the Tennessee Tutoring Corps, a charity center set up in May by a former state governor to help children who have lost their school months.
Each tutor will be paid $ 1,000, more than they had expected to earn during a pandemic summer, writes The Economist. The efforts of people like Jones are a rare but precious case of the American school system. The government has largely failed to curb the pandemic. Schools have remained largely closed.
President Donald Trump and Betsy DeVos, the secretary of education, have threatened to cut funding to schools that refuse to reopen. Those who will not welcome children again in the fall should rely on combined systems, which allow students to participate in person in lessons only part-time.
But in other rich countries, children are already returning to schools. In countries like France, Denmark and New Zealand, social distance rules have been eased to allow most children to come to class every day. Schoolchildren in England will return to full-time schools starting in September, the British government says. But getting children back in the classroom is only the first step in repairing the damage caused by the pandemic in their studies. Teachers now have to plan how to make up for lost time.
The challenge is great. Lessons from the current year remain unfinished. When children spend considerable time outside of school (including normal summer vacations), they tend to forget some of the things they have learned. Analysts at NËEA, a US test site, estimate that by the fall, some children will be a year behind in math.
Challenges for poor children
Poor children will suffer more. Many of them were behind their peers before the pandemic. Some American classes included students whose learning levels could exceed seven classes, according to NËEA. This gap has widened as children have missed school months, making teacher work even more difficult.
Guidelines from UNESCO and McKinsey Consulting identify three strategies. Schools can give children more time. They can adjust their curricula. Or they can try to improve the quality of the instructions.
The greatest success will probably come by combining all three measures. Some countries have already attempted to maneuver with schedules. Singapore canceled the usual annual leave - from June to May - when quarantine was keeping schools closed. In some parts of Vietnam, schools have cut the usual quarterly holidays to a few weeks.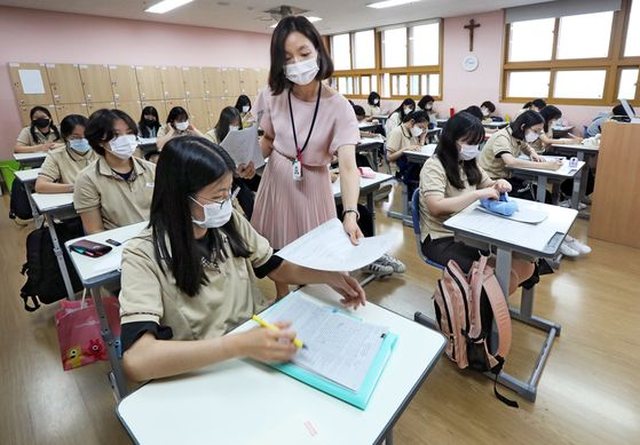 Others are expanding existing summer programs. New York requires about 100,000 students to enroll in online summer schools, twice as many as last year. The difficulty is that children often do not attend summer schools often enough to take advantage of them. It is even harder to make sure they attend classes online.
Tightening curricula to create more time for the most important subjects is less painful than it sounds. Andreas Schleicher from the OECD, a club made up of mostly affluent countries, says politicians have long found it easy to add new fashionable themes, but harder to remove things. As a result, the curricula have become "a mile wide, but only an inch deep." David Steiner, of Johns Hopkins University, says a good portion of American students' time is wasted on materials that are less challenging than they should be.
Experts are more enthusiastic about the idea of ​​using tutors to help children make up for lost time. The British government has set aside milionë 350 million ($ 439 million) to launch a national education program in September. Schools can use existing organizations or hire graduate students who will work full time.
In addition, schools can use an additional 50 650 million for any repair strategies they deem useful. The Dutch government has earmarked 244 million euros ($ 277 million) for a similar program. She plans to enroll trained teachers to help students in difficulty.
Robert Slavin, director of the Center for Research and Education Reform at Johns Hopkins University, wants America to assemble a locally funded education program. Trained graduates can be grouped into teams at any American school, starting with those whose students are most affected by closures. They can teach students one by one, or in small groups.
Some American politicians like the idea, but the government has shown no interest in doing anything about it. Jobs as tutors would be welcomed by graduates entering a difficult job market, argues Matthew Kraft of Brown University. Getting a large number of graduates to work as tutors can help reduce teacher shortages by encouraging more young people to consider teaching as a career.
Schools have to work hard to make sure everyone gets the help they need. A study conducted in early May by the Institute for Fiscal Studies, a British organization, found that poor parents were less likely to send their children back to school as soon as it was allowed. An American survey found that African-American and Hispanic parents are far less likely to consider classes safe than white parents.
After all, no child will learn anything "unless they feel psychologically and emotionally secure," says Pasi Sahlberg of the University of New South Wales in Australia. When schools reopen, they should offer children counseling and time to play while adjusting to return. Tute Porter-Samuels, an elementary school teacher in New Zealand, says that when her school in Wellington reopened, she devoted two weeks to music and the arts.
There is still reason for optimism. Home schooling has confronted parents with the horrors of trying to educate their children while they themselves are employed. But it has also made parents more affectionate towards teachers, says Odile Cordelier, a teacher in the French city of Dijon.
Distance learning, despite the difficulties, has made teachers familiar with technology. Recessions can force governments to cut school budgets, but they can also benefit young people entering the teaching profession.
In Britain, applications to teacher training programs increased in May and June. A recent study found that teachers in Florida who started their careers at a loss were better at boosting exam scores. Schools will need all possible help./Monitor.al