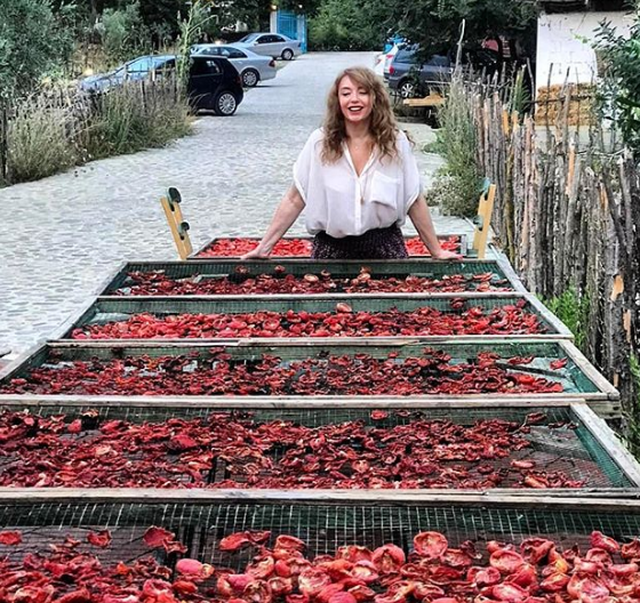 The "new normalcy" that we are living in, in addition to strict rules, has also dictated a new lifestyle! An approach that few of us could have thought of before March of this year, the month when the first cases of Covid-19 appeared in Albania. Isolation, fear, closed borders, are just some of the foundations that have built the basis of reality that not many "embrace" willingly, especially in these hot summer days where the body and mind are somewhere in a distant exotic destination being blue seas and white sandy beaches… They say that pandemics have dictated unknown sides and atypical changes from the way of working, to urban living, to vacations, to entertainment… Let us stay here for a while!
It seems that all of us these days more than ever are turning our eyes away from our Albania, of course conditioned by the circumstances, but this pandemic fell and we saw each other! Yes Yes! It is exactly so! Many of us are discovering pearls of Albania that even in their most distant imagination did not know existed, from caves, virgin and unexplored seas, to mountain destinations, to the new style of inns, farms and agritourism , which our country has in abundance, for the sake of truth.
Somewhere are individual initiatives of people who want to make money with a modest investment, but with a lot of effort and vision for the future, and elsewhere are large ventures that "suck" many clients and tourists. In the north of Albania, the hospitable inns "swarm", with fresh food and BIO, with comfort and cleanliness and an Albanian "alla" tourism as usual. Blessed by the mountain climate, the inns are a choice not only for foreign tourists who are amazed by the beauty and mountain climate, but mostly by the selected and typical local foods in their taste and form.
View this post on Instagram
"Bujtina e Kolës" në Valbonë është nga më të kërkuarat! Bujtinat përveç ushqimit dhe akomodimit, sigurisht ofrojnë edhe guider për ata që duan të eksplorojnë më shumë nga bukuritë e vendit tonë.
Fermat ndërkohë janë të natyrave nga më të ndryshmet! Nga fermat blegtorale me qindra kokë dhi e dhenë, tek ato ushqimoret për prodhimin e djathërave, tek ato bujqësore për kultivimin e perimeve, frutave dhe është kthyer tanimë në një stil zhvillimi biznesi që krahas këtyre prodhimeve, restorantet që operojnë në këto ferma ofrojnë pikërisht prodhimin e marrë nga bahçja që nuk mund të jetë më shumë se i freskët dhe i shijshëm. Misioni i këtyre sipërmarrjeve gjithherët ka qënë kthimi i vëmendjes së turistëve vendas dhe të huaj tek natyra dhe jeta e fshatit dhe nevoja për të ruajtur traditën dhe autenticitetin e saj që nga mikpritja, tek ushqimi, fjetja, etj.
Gjeografikisht bujtinat dhe agroturizmet më të frekuentura dhe të njohura janë të pozicionuara thuajse në çdo cep të Shqipërisë, nga veriu në jug e nga lindja në perëndim.
View this post on Instagram
Gjithashtu edhe në rrethinat e kryeqytetit, siç është Çeren Ismet Shehu në Surrel të Tiranës, një vend që ofron ushqim të jashtëzakonshëm, tërësisht tradicional, me prodhime që i zoti i këtij restoranti i kultivon në Tiranë, apo edhe në shtëpinë e tij në veri, Çeren Ismet Shehu është një historike tipike suksesi.
Ne të Class, kemi bërë një guidë ose të themi një përmbledhje të disa prej fermave dhe agroturizmeve më të dëgjuara në vend, pse jo duke ofruar për të gjithë ju një gamë sugjerimesh të vlefshme. Nëse ende nuk i keni planifikuar pushimet e këtij viti, bujtinat dhe agroturizmi janë një zgjedhje e mençur që ia vlen të jetohet të paktën një herë të vetme në jetë! Provojeni!
View this post on Instagram
View this post on Instagram
View this post on Instagram
View this post on Instagram
View this post on Instagram
View this post on Instagram
View this post on Instagram