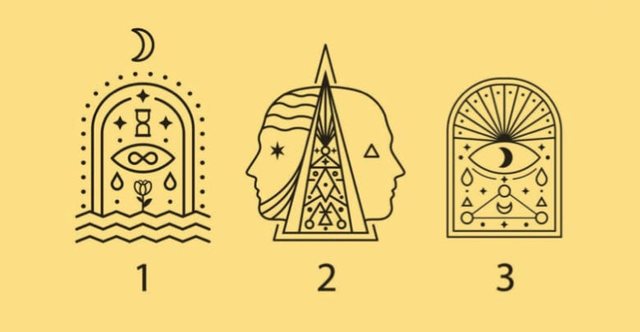 To know your destiny, you must choose one of the three symbols shown in the picture, and then read and understand the destiny of your life!
Symbols 1:
Changes are inevitable in your life. You are a proud person who always likes to be right and usually does not listen to those around you, but life will find a way to show you that, at some point, the best thing to do is to renew your reality. Change does not always mean the end, but it can represent renewals and new opportunities for happiness and success. Do not be stubborn, flexibility is the key to living meaningfully.
Symbols 2:
You have always been proud, but you know that the company of someone who really loves you and is willing to build a life with you, is much better than being constantly alone, and this for matters of selfishness, superiority. Early next month, you will find someone who will make you change your mind. Your company will be so good and happy that you will no longer be able to imagine your way without it. Do not blame yourself for it, love will do you good.
Symbols 3:
You will spend many days with peace and joy that you have never experienced before. You are ready to enter the best phase of your life, where you will feel safe and wise like never before. This reality will be a consequence of knowing yourself and your strengthened inner relationship. Take advantage of this new stage to invest in your dreams and goals and become someone better every day. Fight for yourself and never forget to contact those who need support. You deserve everything and good things are coming!