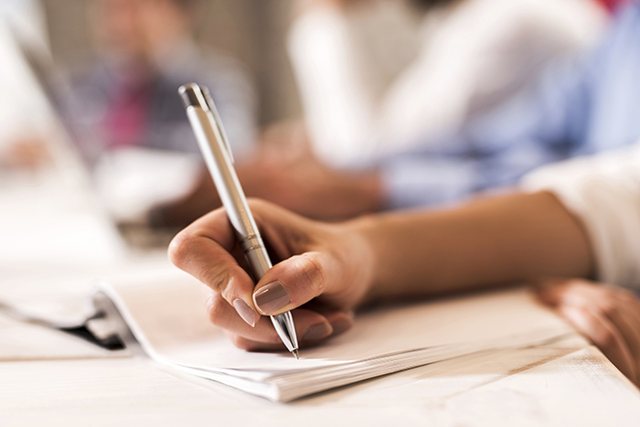 I have never been too much of a lady in a relationship. This is because I expect all people to have good intentions and look only at their positive aspects.
All the relationships I have had have been toxic in one way or another.
Yet I still thought: Well it will get better. When we get married, he will be the ideal husband, the perfect father. Yes this never happened, with any of them.
I thought that by giving her a lot of care, a lot of love, forgetting myself, I would be able to make the relationship last forever, but I was wrong this time too.
It has even been the stupidest thing I have ever done.
Giving everything in exchange for nothing is exhausting. In a relationship it is given and taken, compromises are made, it is communicated.
The problem is that I have given everything and received almost nothing.
Even in my relationships with family, I have always worried about others and never about myself. I got tired and when I had nothing left to give, everyone left.
It has always been like this: with family, with friends and loved ones ...
They are not counted early when I was used, cheated, manipulated, but those days are over. Enough now!
Nearly a year ago, when my last boyfriend broke up with me on the grounds that "he no longer had time to deal with my problems" and fled to another part of town, I decided to take a break and not bond. with nobody.
Vendosa të mos investoja më kohë dhe energji në lidhjet që nuk janë reciproke. Kam prerë edhe lidhjet me disa nga të ashtuquajturit miqtë e mi që më telefononin vetëm kur kishin ndonjë interes.
Dhe e besoni apo jo, në këto 10 muaj kam arritur të njoh mirë njerëzit toksikë dhe manipulatorë. Jam bërë imune ndaj tyre.
Kam ndaluar së kërkuari një partner me domosdoshmëri. Nëse vjen, le të vijë. Por para se të trokasë në portën time ja ç`duhet të dijë:
Jam një grua e pavaruar. E siguroj vetë jetesën time. Paguaj faturat dhe jam mirë edhe pa ty. Nuk varem nga askush. Mbase po të dukem e frikshme, por nëse do e dije të kaluarën time do më mirëkuptoje.
Mendoj ndryshe nga shumica e njerëzve. Jam vrarë e tradhtuar disa herë, në mënyra të ndryshme. Nëse do më thuash gjithmonë të vërtetën, do jemi shumë mirë bashkë.
Mos prit shumë nga unë. Kam dhënë shumë, por kam hequr dorë.
Kam rezerva për shumë gjëra. Jam lënduar psikologjikisht, emocionalisht dhe fizikisht. Prandaj kur të mbyllem në vetvete, më mbështet.
Duhet të dish që më pëlqejnë gjërat e vogla, të thjeshta. Një kafe, një drekë tregon se ti mendon për mua.
Nuk e tregoj dashurinë si shumica e njerëzve. Mund të jem pak e ftohtë në publik, por në privatësi do të të them fjalë të ëmbla e përkëdhelje.
Do të të duhet të shembësh shumë mure. Do të të duhen shumë përpjekje të më vërtetosh sinqeritetin tënd. Por nëse do mendosh që ia vlen mundi, do ta bësh pa problem.
If you prove your sincerity to me, I will tear down those walls for you, but please do not disappoint me. I can not stand another disappointment.
And finally, I want you to tell me what you feel. I want you to tell me even when I'm wrong so I can correct myself. I want to know what makes you happy and what bothers me.
But most of all, before you answer me this time, make sure what you are going to tell me is true.

Received from Tirana Post