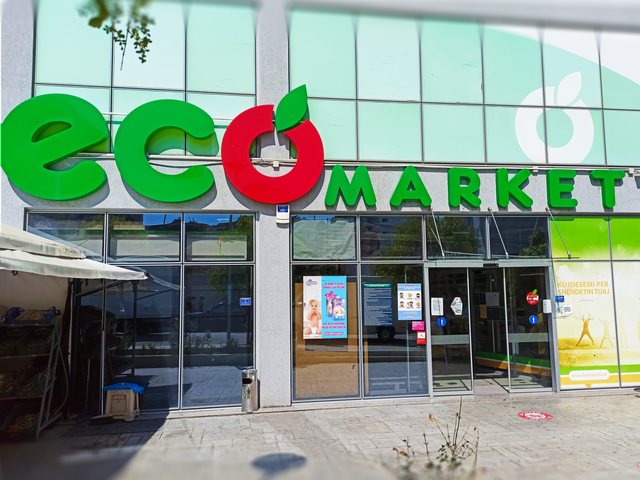 If you are in the group of those people who enter the market, take all the products in turn, turn them around to see the price, to understand the quality, the quantity of every other possible detail, you are not alone. At least 90 percent of Albanians are like that. But, on the other hand, we all love the comfort of choosing and going out as soon as possible… Especially in the time we live in, when we are asked to avoid long stays indoors. Therefore, for the choice to have met all our optimal conditions, there must be a place as safe as the house - you enter, choose what you want without thinking long and come out safe.
Are you asking yourself the million-dollar question? Is there such a place? Of course! It is the Eco Market.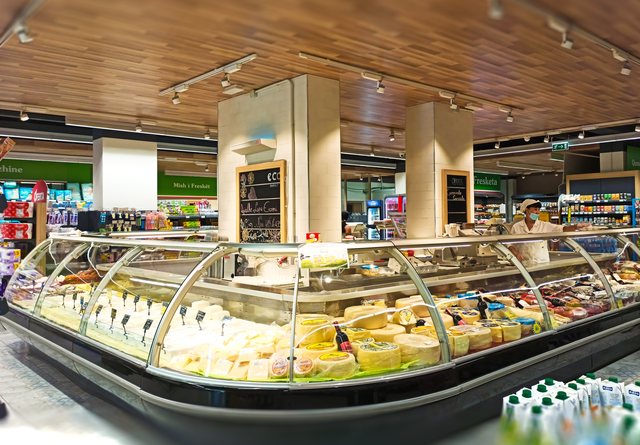 Eco Market , part of the earliest Albanian business group "Aiba Group", after the '90s, operates in the retail sector since 2013 and the wholesale food sector since 2009. But the tradition of distribution of food products of the most famous international brands has its origins in 1994 by the parent company "Aiba", which acquired the exclusivity of trading brands such as "Divella", "Moretti", "Saicaf" and many others, some of which which "Eco Market" continues to represent today in the Albanian market with loyalty and dedication.
"Eco Market" network , today consists of 24 markets at the service of customers; in Tirana, Durrës, Fier, Shkodër, Lalzi Bay and Saranda. In addition to standard markets, "Eco Market" offers its services in "express" format in the fuel network "Gega Oil". It is expected that within 2 years there will be 14 "express" markets, thus becoming the first network of markets in Albania that adapts the typology of its service according to the customer in all possible formats. How to complete the table, there can be no lack of online service through the platform www.bli.ecomarket.al, where anyone can order his food basket in record time and at the same prices as in the market.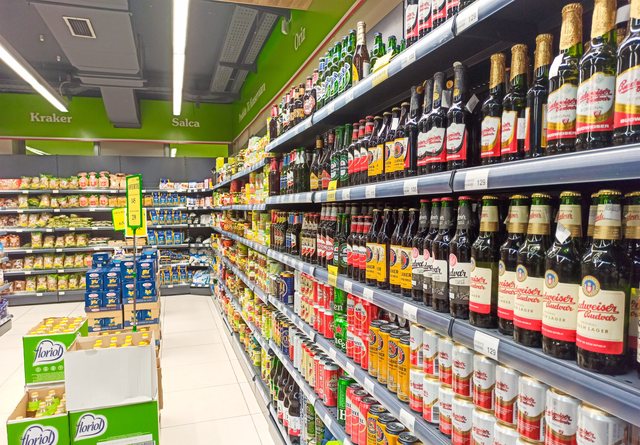 Distributor ekskluziv për markat ndërkombëtare si: Divella, Budweiser, Scarlino, Lago, Violeta, Corte Buona, Granarolo, Paladini si dhe brande shqiptare; Vera Duka dhe Uji Rugovë.
Vera Duka: Prodhimi kryesor është ai i verës së kuqe, e prodhuar nga përpunimi i rrushit, i kultivuar në vreshtin e kantinës "Duka". Nga pasioni, dashuria dhe vizioni, vreshtaria filloi të jepte frytet e saj, duke krijuar kështu hapat e parë të një historie, mbushur me shije dhe pasion, gërshetuar me elementët më të mirë të natyrës, për të dhënë verën "Duka" në varietetet e Sheshit të Bardhë, Cabernet-Sauvignon, Merlot dhe Tempranillo.

Divella: Marka më e mirë italiane për pasta, daton që në vitin 1890 dhe ofron një gamë të gjerë të produkteve të tilla si makarona, salca etj. Ndër të tjera, mund të përmendim pastën AL Bronzo dhe tableta Divella, për supë pule dhe viçi.
Kontrolli i cilësisë, vëmendja ndaj mjedisit, shëndeti dhe siguria, evolucioni digjital dhe automatizimi i lartë i proceseve të prodhimit industrial janë veçoritë që e bëjnë këtë brand fitimtar. Cilësia vjen e para.
Budweiser: Birra me origjinë çeke që vazhdon të jetë me të njëjtën formulë që është krijuar që në vitin 1876 dhe mbetet mbreti i birrave në të gjithë botën. The King of Beers Since 1876.

Rugovë: Brandi shqiptar që ka synimin kryesor të sjellë natyrën e gjetur në Bjeshkët e Rugovës brenda shtëpive në Kosovë dhe jashtë saj, përmes produkteve natyrale dhe tejet të shëndetshme, siç janë uji dhe djathi, prodhuar pikërisht në zemer të bjeshkëve. Uji "Rugova", renditur si një nga ujërat më të mirë në botë nga "Finewater Academy".

Violeta: Produkte të higjienës në cilësinë më të lartë. Është një nga udhëheqësit rajonalë të markave në prodhimin e produkteve Premium higjienike.

Granarolo: Zbuloni gamën e gjerë të produkteve "Granarolo" për një dietë të shëndetshme dhe të ekuilibruar në emër të një jetë më të shëndetshme.

Paladini: Marka e mirënjohur gjermane për produktet e djathërave me yndyrë shtazore. "Paladin" pasqyron një shije të veçantë fisnike dhe një prodhim tradicional në Gjermani. Specialitetet tona të djathit "Paladin" janë prodhuar nga zejtarë të trajnuar dhe prodhuesit me përvojë të djathit dhe i nënshtrohen kualitetit tonë të lartë.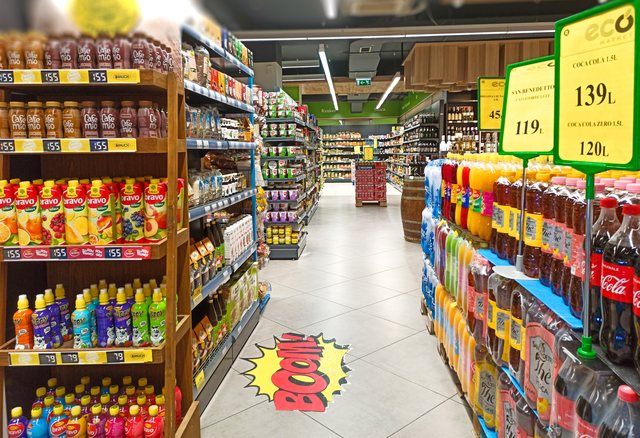 Eco Market është konceptuar që në gjenezë për të qenë një rrjet model marketesh, ku estetika, dizajni i kuruar, higjiena dhe kujdesi ndaj klientit janë prioritete të pandryshuara, të cilat sot bëjnë dallimin në këtë sektor. Jo thjesht për t'iu përshtatur modeleve më të mira perëndimore, por, mbi të gjitha, për të shërbyer si promotor në rritjen e cilësisë së shërbimit ndaj konsumatorit shqiptar, që sa vjen dhe bëhet më sqimatar dhe i kujdesshëm ndaj ushqimit. Gjithashtu, jemi këtu edhe për për të vazhduar traditën e hershme të kombit tonë, që vlerat dhe traditat në familje kërkon t'i gjejë të pasqyruara dhe jashtë saj.
Eco Market aims to offer a healthier life for all consumers, where the most valuable Albanian values ??are combined with the best international brands, under the slogan that always, but more than today, is valid: Live healthy!