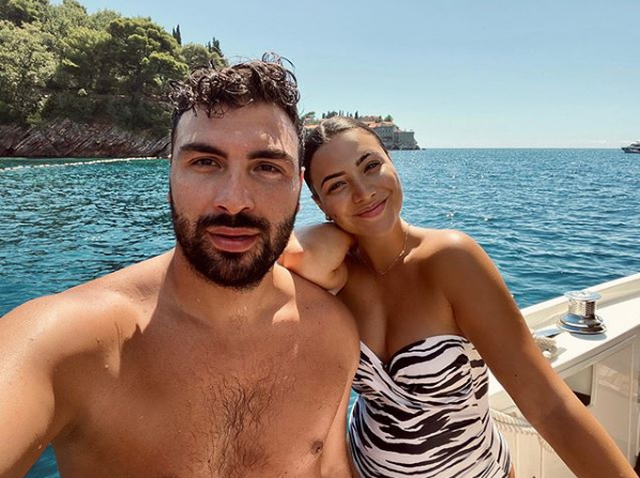 Every day more and more belly grows and Sara and Ledri are approaching the day when they will have their first baby in their arms. For Sarah, so far, it has not been at all difficult to make the Instagram model, with all the possible photos, showing her fans that she is in great shape, even in this embarrassing period of sweet waiting.
In fact, it is not exactly so. In the latest photos she posted on her profile, even though she wrote in the description " You might think it's harder for me to pose now… ", Sara also recounts the embarrassments of sweet waiting a little below.
View this post on Instagram
Ndërsa njëra nga ndjekëset, e cila gjithashtu përjeton pritjen e ëmbël, kërkon të dijë nëse Sara ka ndonjë shqetësim shtatzënie: "Shqetësime shtatzënie ke ti? Zot na ruaj, ne vdiqëm të shkretët, të vjella, vapë, siklet, ankth, preokupim sa herë bëjmë ekografi dhe analiza…."
View this post on Instagram
Of course, Sara is no exception to these constant and sweet worries at the same time: "I have, how not. My waist broke at all (sometimes I could hardly walk and get out of bed), for the analysis, do not talk to me, that the greatest stress and pleasure are together, as hot as you want… but the camera does not catch these and there is no need. "We take pictures for fun, not for trouble."
However, nothing compares to what is expected to come soon. Ledri and Sara are very happy at this sweet stage. The famous rapper showed a few days ago how the little one has changed without coming to life yet. He even revealed that, soon, the couple will organize another wedding.