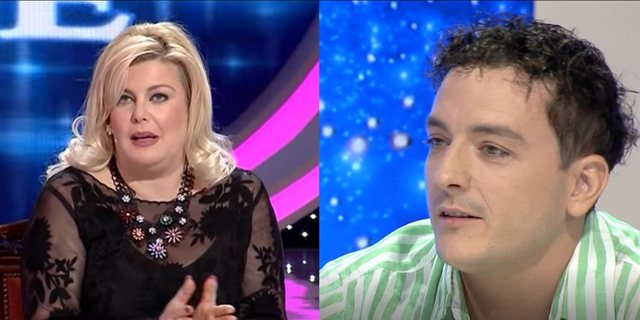 Invited to the show "Rudina" on TV Klan, he was confronted at the entrance with the "confusion" of the moderators of the program. Some time ago, Rudina Magjistari, while inviting the lawyer Eni Çobani to the studio, inadvertently confused the surname by introducing him as Eni Shehu.
After this small incident, the moderator Eni Shehu reacted and showed that the last name of Eni Çobani's daughter was Shehu. He discovered this due to an error that happened a long time ago when the lawyer's salary had been transferred to the moderator's account.
" In our study we present Eni Çobabin (laughs), Eni Shehu. I liked it when I told Eni Çobani, Eni Shehu and you found out that Eni Çobani had the maiden name Shehu ", - Rudina told Eni , while he confessed that this happened by chance:
I accidentally discovered it here in the Klan. I was once paid the salary of Eni Çobani and I am glad that I did not spend it, because I do not know where I could find the money to reimburse him. I did not notice, because the financial operation was very fast, so that as it came, so the money went away. I just heard it in the hallways.